The entire Council was present at the meeting on July 14th. The video files recorded properly, but I can't get any of my editing programs to work. I have been trying for several days now. I am sure I am learning quite a lot, but I mostly just get to deal with being frustrated. I decided to break my habit of clipping out video from the meeting and do something completely different. Check it out!
7-14-10 ~ 82 minutes

---
Summary:
Guardians: Remarked on a strong connections with us through our power chakras. We are constantly in a state of renewal, bringing in new energy and growing. As we do so, it is necessary to release. They advise us to allow for things that no longer serve us to be available to be released.
Visionaries: As we expand and become more conscious, we naturally take time to contract (go inward) to experience the change. The Visionaries advise us to be generous to ourselves in allowing for an expansion-and-contraction way of interacting with the world, rather than demanding that it has to be a certain way.
Eloheim: On being in the world: Allow for your vulnerability, and know that your truth is unassailable. Answered questions on fear of putting oneself out there on the Internet, and also on what would be a good spiritual topic to teach to eight-year-olds.
The Girls: When we go out into the world with our power chakras and our heart chakras, our second chakras are affected, also. The third chakra contains: "This is me taking me into the world," and the second chakra contains: "This is me allowing the world into me."
Warrior: Continues their story of going to see the king. They advise: Don't let fears and habits tell you who you are.
Fred: Be open with willingness to more of the truth of you.
Matriarch: The truth of you can open into much, much more. The truth is a starting place to expand from.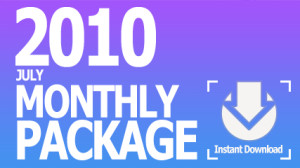 Audio from the five meetings held in July, 2010