Wednesday's meeting was LONG – 104 minutes!
The Guardians started us off with an energy alignment and they even managed some commentary.
The Visionaries then spoke about our increasing ability to affect our physical world. I included a portion of their talk in the YouTube video below.
Later two group members shared the experiences they are having with the collapsing lifetimes phenomenon. (If you would like a review of this concept, view the video in this post https://eloheim.com/?p=1829. The section on collapsing lifetimes starts at about 5:45.)
Eloheim clarified the energetics around these experiences and also encouraged us not to limit our experiences by 'needing to understand how they work.' Their example of how we are willing to use things we don't understand rounds out the YouTube video for this week.
We are VERY close to being able to web cast the weekly meetings. I will have more details on that very soon.
Many Blessings,
Veronica
12-23-09 ~ 104 minutes
Summary:
Guardians: Open the meeting with energetic work. They say we carry the truth of us in our hearts like a basket, and ask us to carry that truth with our chins up and shoulders back.
Visionaries: Told us that we are coming up to a portal in which we will experience our own creativity more intensely. They urged us to meet our triggers and challenges with the truth of us, and said: "The only creative force is you experiencing the completeness of you internally and then emanating that into the world, which allows for the complete experience of the world to be revealed to you."
Eloheim: Discussed the fingertip tool that was introduced last week and asked group members how they used it during the past week. Questions and answers with the group led to a deep discussion of alternate expressions.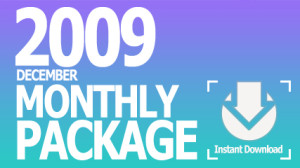 Audio recordings of the six meetings held in December, 2009