Hello everyone!
I have just finished setting up the links for the June meetings. June has five Wednesdays so it will be a full month of Eloheim and The Council. We will also hold our monthly Q&A with Eloheim on the 4th Sunday of June since Father's Day falls on the 3rd Sunday. I hope you will join us!
Since we have six meetings planned for June, it is a perfect time to join us as a subscriber. Here are the details of our subscription plans.
We offer monthly and annual SUBSCRIPTION plans.
Subscribing means you will never miss a meeting and you save money too! Subscribers have access to our weekly meetings held on Wednesday's, our monthly Q&A webcast, and other special events we hold. YES, this means that as a subscriber, some months (like JUNE!), you will get six meetings for the price of four meetings purchased individually! Subscribing to our annual plans saves you even more!
Your monthly subscription renews automatically on the same day each month, so you can subscribe any time. Annual plans run for one calendar year from the day they begin. Start anytime! You will get a full 12 months of meetings!
OUR SUBSCRIPTION PLANS
---
LIVE WEBCASTS
Subscribing to our live webcast plan ($40 per month or $360 per year) includes live access to our meetings, downloads of the complete audio recording of the meetings, AND access to the ON DEMAND webcast replays.
SUBSCRIBE TO LIVE WEBCASTS, AUDIO RECORDINGS, AND ON DEMAND WEBCAST REPLAYS
Monthly – $40
Annually – $360
---
WEBCAST ON DEMAND REPLAY
Subscribing to our on demand replays ($20 per month) allows you to replay the webcasts at any time!
SUBSCRIBE TO ON DEMAND WEBCAST REPLAYS
Monthly – $20
Annually – $180
---
SUBSCRIBE TO AUDIO RECORDINGS
Subscribing to audio recordings ($20 per month) allows you to download the complete audio file of our meetings: Burn to CD, listen on your computer, or even your iPod!
SUBSCRIBE TO AUDIO RECORDINGS
Monthly – $20
Annually – $180
[/stextbox]
---
TO SIGN UP FOR A SPECIFIC MEETING, PLEASE FOLLOW THESE LINKS. QUESTIONS? EMAIL ELOHEIMCHANNEL@YAHOO.COM
---
---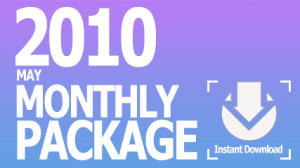 Audio download of the five meetings held in May, 2010