We just learned we have advanced to Round 2 of the Next Top Spiritual Author contest. Round 2 officially starts on May 24th.
Round two has us creating a book proposal which includes:
A one page description of the book,
a detailed outline of the book,
a sample chapter,
our author bios,
our complete marketing plan,
and a list of published books/authors that are most like our book.
So, we will be busy and I will be sure to keep you informed. THANKS AGAIN FOR YOUR SUPPORT!!
See the entire list of Round 2 authors (we are number 1933): http://www.nexttopauthor.com/round2.cfm

Hello everyone!
Last night's meeting was a lot of fun. The Visionaries 'stole' Eloheim's planned topic so Eloheim switched to discussing and expanding upon their Pin The Tail On The Donkey example. It is all captured in the video below and had everyone laughing.
The Girls, Guardians, Warrior and Matriarch all contributed to the meeting as well.
The Warrior's contribution was especially powerful this week. I am getting more and more….I don't think comfortable is the right word, but perhaps able is…able to hold the Warrior's energy. There are so many visuals when I channel the Warrior. None of the other Council members come in with such a mental movie playing in my head.
If you would like to watch the webcast replay or download the complete audio recording, here are the links:
5-5-10 ~ 79 minutes

---
Summary:
Guardians: Opened the meeting by asking us to bring the truth of ourselves into the moment. We bring what is into the moment, acknowledge it and then expand from that place—expanding from the truth of you into the possibilities that exist for you. The possibilities that exist for you are found in the moment.

Visionaries: We are creators and we create in every moment and we always have choice. Advised us to not fall into the belief that we are the victims of our creations. If we don't appreciate or enjoy what we create, we state preferences, set boundaries, and move in another direction.

Eloheim: Discussed the idea of the Pin the Tail on the Donkey game, how we desire and enjoy challenge, yet we also feel victimized by it.

The Girls: Further discussed the idea of creatorship and victimhood. Told us: Once you recognize, "Oh, wait, I'm being a victim," you are immediately in consciousness. That consciousness raises your vibration and allows you access to your creatorship immediately.

Warrior: Fear may affect you, but it doesn't tell you who you are. Invited us to call on them when we are in need, and that they will walk with us.

Matriarch: Encouraged us to connect with them through the heart chakra, and discussed the process of growth and change. You take in, and then you release that which you don't need. You allow high-vibrational information to come in, which displaces low-vibrational information. You allow consciousness in, which displaces victimhood and fear.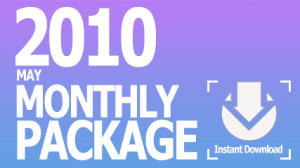 Audio download of the five meetings held in May, 2010