Preparing for birth, going through labor, and parenting children of all ages is a challenging endeavor!
Could you use some support?
Veronica Torres brings an incredible gift: her tools for transformation gleaned from years channeling Eloheim and the Council. Elizabeth Erickson contributes the healing vibrations of her cello and her experience mothering her three children. Both have a passion for uncovering deep truths, crafting analogies, and helping others to shine.
Each support circle will open with an original improvisation by Elizabeth on cello. All participants are then invited (but not required) to share their current challenges and ask for support. Each circle will close with a message from the Matriarch channeled by Veronica.
Because of the possibility of sensitive/mature subject matter and the desire to create an environment conducive to focused awareness, babies may attend; please make alternate arrangements for other children. The circle is open to all past, current, and future parents and caregivers. All races, ethnicities, genders, and orientations are welcome here.
Join us at the Thrive Center for Birth and Wellness
4859 Old Redwood Hwy, Santa Rosa, CA 95403
April 2, 2017
5:00 – 6:00pm
Admission is $20
(No one will be turned away for lack of funds)
Mark your calendars. We will also meet:
June 4
September 10
November 12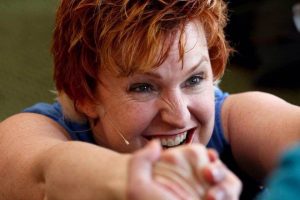 Veronica Torres
A down-to-Earth "force of nature," Veronica Torres brings a deep commitment to conscious living, a powerful desire for clarity, and a great sense of humor to every situation. Veronica is the channel for Eloheim. (pronounced: L low heem)
The journey to Homo spiritus starts with transforming your relationship to yourself and others. Eloheim specializes in reading the underlying energetics in any situation. Once they have that clarity, they create an easy-to-apply tool that can quickly shift blockages.
Seemingly simple changes can result in profound transformation. There is no need for it to be complicated. Use Eloheim's teachings to strip away the interference of habit, to access the current version of you, and to starting living a life you will love.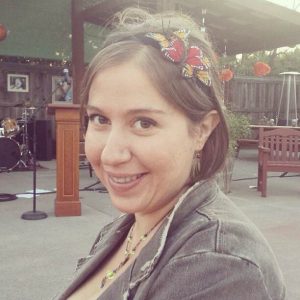 Elizabeth Erickson
Elizabeth Erickson is a musician, lightworker, and mom of three. Here at Thrive, in addition to Ignite Insight Parenting Support Circle, she also hosts Owning Your Voice, a workshop on the immense value of singing in pregnancy, birth, and beyond.
Elizabeth performs, composes, and teaches piano, strings, and Little Uncaged Musicians classes. A champion of community-building and music for all, she offers need-based scholarships and opportunities for barter, hosts weekly playgroups for her students and their families, and serves as music advisor for the Sonoma County Threshold Choir.
As a practicing witch, yogi, and philosopher, Elizabeth has found Veronica and Eloheim's tools invaluable in infusing daily life with spirituality. Her children, pets, and suburban farm make for a beautiful chaos, which she writes about in her blog, Word Winding.
Start Time
Sunday, April 2nd, 2017 - 5:00 PM PST
End Time
Sunday, April 2nd, 2017 - 6:00 PM PST
* This is a non-repeating event
Cost
$20 suggested, no one turned away
Location
Join us at the Thrive Center for Birth and Wellness
4859 Old Redwood Hwy, Santa Rosa, CA 95403
Additional Info
none