Freebie for you
(be sure to scroll down below the video to download a special PDF bonus)
Eloheim speaks about navigating over stimulation and how to use your "blue system"
The Increased Sensitivity of Levels 7-9
Twelve years of meetings and this was the first time ever a meeting was held in Veronica's home. And it was Veronica's birthday!
Introductory remarks by Eloheim concerned the run up to the retreat in October. Saying the retreat always feels like the start of a new year, Eloheim is beginning to layer the energetics for it. This meeting was also referred to as a "clean-up" meeting.
As we studied Levels 1-6, we learned a lot, and now in the study of Levels 7-8-9, it's radically different. We have the opportunity to live the potential of human form for the first time. And what is happening as we move into Level 7 is that our sensitivity is greatly increased. The world is overwhelming right now, and our sensitivity to it is overwhelming. Our nervous system (the blue system) is processing more stimulus so we need to upgrade our systems and our tools.
Upon Eloheim's request, the group gave examples of their recent sensitivities, and Eloheim discussed what was going on with each. One person gave an example of increased anger, one talked about depression, one mentioned body issues, another sadness, and another one shared her frustration in a difficult situation.
During this sharing, Eloheim talked about the Hamster Ball tool. Like water breaking around a rock in a river, we are to imagine other people's energies splatting on our own personal hamster ball. We are in the middle of this clear ball, and the energies land on the ball and slide around instead of getting into our own nervous system. We get to look at the incoming energy and decide how to interact with it. Our nervous system, aka our blue system, is solely for us and not for anyone else's energy.
So, that's what we're doing, said Eloheim. We're helping you to upgrade your nervous system so that you can handle the additional stimulus, not only of technology and information, but of the fact that "It's all me," and that your soul is showing up everywhere for you to explore. We want the additional stimulus to add to your life, not overload you, and we want you to be energetic leaders in this.
Audio player
Audio download
2016-08-10
Video player
Video player
Video player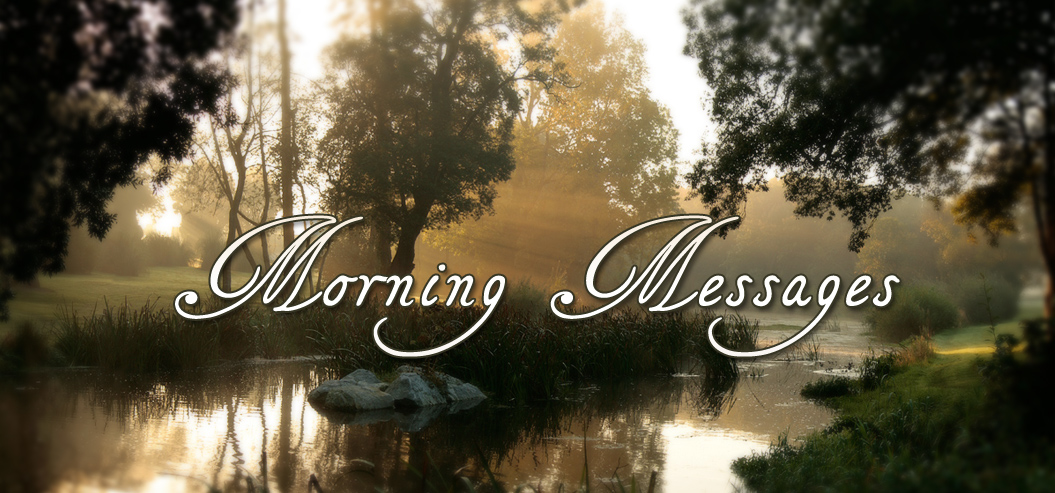 Occasionally, on days when there is no reason to rush out of
bed, I have conversations with Eloheim. I document these
messages by texting them to a friend who types them up.
These "Morning Messages" are a special part of the Eloheim
teachings and I'm happy to share them with you.
Download the Morning Messages (PDF):
Morning Messages from Eloheim