We held our monthly Q&A with Eloheim on the 21st of July.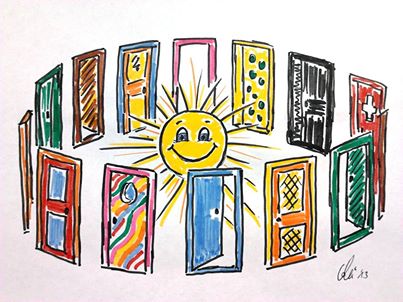 Eloheim answered the questions listed below and introduced a new idea, the Room of Doors. Watch the video of Eloheim leading us through this exercise.
Join us for our next Q&A on August 18th at 1:00pm Pacific.












Download the entire session

Questions answered:
For the past couple of months I've often experienced soreness or pain on the soles of my feet, especially when I wake up. It makes me limp for a few minutes now and again. My left wrist hurts and feels sprained. It clicks when I move it.

I would appreciate it if you could read my energy and give me any insight.

I am partaking in bodywork to help unravel hurt muscles and then strengthen me as my immediate first steps unto the new. I would appreciate feedback on what you may see or feel about what I may need or want for my world to flow in ways for my greatest potential.

NOW I HAVE MOVED AND I FEEL TEMPTED TO BE AFRAID TO MAKE THE CALLS NECESSARY TO SET UP INTERVIEWS FOR MY REAL ESTATE CAREER, MY HIPS ARE HURTING RECENTLY. CAN YOU TAKE A LOOK AT ME AND SEE WHAT'S GOING ON?

As you know I am facilitating step by step in Mother's transition to longer term care in a facility locally. She is in respite now and money goes quickly at these rates. For her to continue this, more money via property sale or other inspired possibilities are gladly welcome. Can you look energetically at how this is going and what, if any, energetic issues are asking to be addressed? This serves me "staying on top of the pyramid" as we discussed. Tools using: step-by-step; insight-take action; watch it move; I don't know anything; what is true now; me on top of pyramid; "plenty of", lay it down and walk away; focus; its all me.

Would you please identify, for me, the energies behind the aching I am feeling all over my body especially in my lower back and lower extremities; it feels as if all my joints and muscles are being affected. I am also feeling a kind of numbness all over my back around my spine column.

I was wondering if you could speak to me about the idea of right and wrong. I have noticed this is something that I have been playing out a lot in my life. I noticed it's something that kind plays behind the scenes for me in my decision making and I have just become more aware of it. Once I sat with it I saw how it's always been there since I was a child. And since I have gotten older and make more and more decisions I really use it a lot as a guiding principle in not only decisions but also my opinions on things etc. Even know when I decided that I wanted to ask you about this…what I noticed is that I really wanted to ask you whether or not it's "right" or wrong to guide my behavior so much around what is "right or wrong"? I came to the idea that maybe I should try to put it aside and just do what I want to do…while resisting the urge to label it as right and wrong….and my idea was that maybe I would actually learn more about myself without that restriction. OR maybe I am just thinking too much about the whole thing…..your thoughts?