Do you have a question for Eloheim? Join our webcast to ask it! Or, just tune in to be part of the event!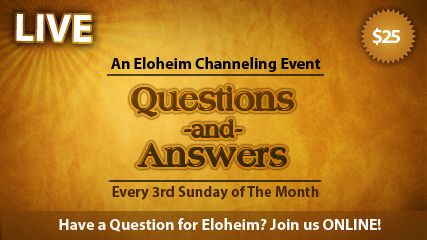 To ask a question ($25), sign up here.
Become a $40 per month subscriber and receive the audio and video download of each of our sessions AND a free pass to the Q&A each month. There are additional benefits as well. Learn more here: Subscription plans.