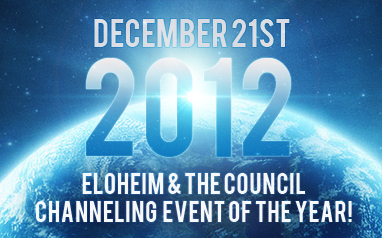 Join us live in person or online for our 12-21-2012 event!!!
Limited to 40 people in person
Schedule:
5:30-7:30pm (Pacific) potluck dinner
7:30pm (Pacific) channeling begins
Cost is $25 in person.
$5 contribution requested for watching the live stream.
Your purchase will include the audio and video downloads of the session sent to you by email.
Sign up here