Upcoming Events

Our next two events, along with our next 'featured event' are shown to the right. Click an event link or the button below for more information. View All Events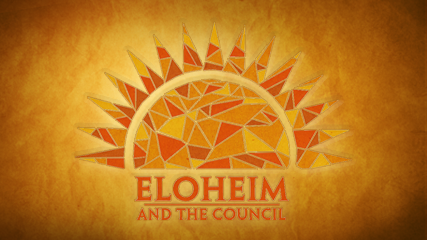 My Birthday, Your Gifts!!!
Wow! I'm 50!!!!!
I don't actually feel any older than I have for years now and with my hip/back doing so much better, I feel stronger than I have in a long time. So, this birthday isn't really about that…
What I find it's about is reflecting on the people in my life. Feeling such a sense of gratitude for the amazing companionship I have.
I also find myself reviewing all that we have done with Eloheim. In our most recent meeting, Eloheim told us all about the different phases we have gone through in our Earth incarnations and talked more about why we are here. They explained how what we do here on Earth is a not just evolving our human form, but actually generating evolution for our souls as well!
Our journey with the Body/Personality/Awareness teachings is now focused on the Body/Awareness connection. It's truly amazing to SEE Levels 7-9 play out in my life. I remember very clearly when the Levels teaching was first introduced and how Level 9 seemed like something from another galaxy!! Yet here we are. WOW!!!
All in all, a profoundly powerful time both in the teachings and in my personal journey!
OK ENOUGH REFLECTION!!! Let's get on to the fun!!
Much love to you,
Veronica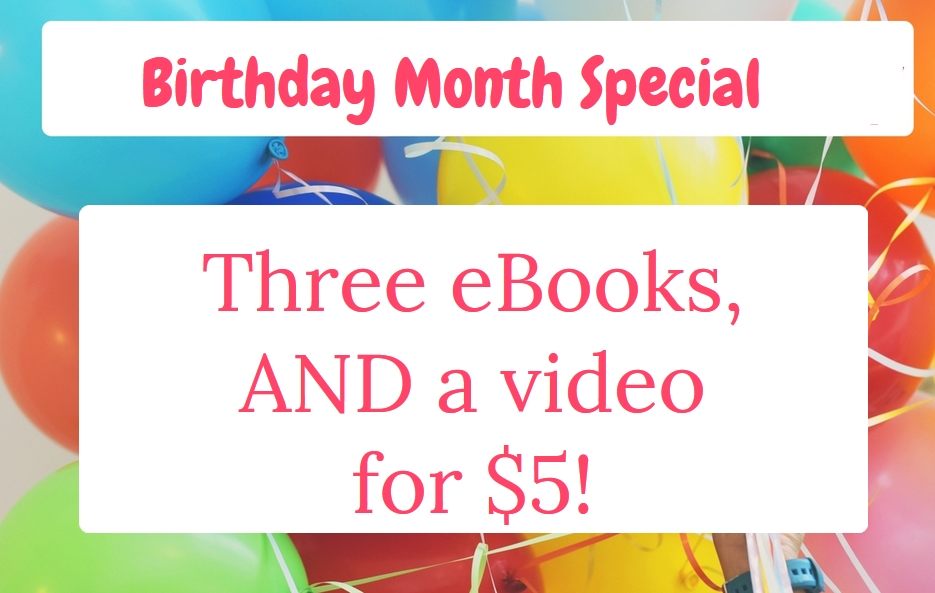 Let's start off with a bang! $5 gets you
Three eBooks and a video from Eloheim!
YES, IT'S TRUE!
Get The Choice for Consciousness: Tools for Conscious Living Volumes 1-3
PLUS a 90 minute video of Eloheim talking about the tools in those books all for just $5. Save 50%
Eloheim is best known for their dozens of easy-to-apply tools that offer life-changing support for personal transformation.
The Choice for Consciousness: Tools for Consciousness Living series offers step-by-step tools to show you how to break unhealthy habits and discard victim mentality so that you can fully embrace the truth of the statement, "I CREATE MY REALITY!"
Volume one of the series contains 22 tools which help you recognize where you are experiencing victim hood. With that awareness, you can begin to live as a creator.
Volume two's 16 tools help you to live as a creator of your life by illuminating your relationship to the moment. This will empower you to create the life you have always dreamed of.
Volume three includes 15 tools to help you learn to fully take responsibility for your reactions to your creations thus living the life of a creator. The tools fall into four categories: • Readiness for change • Managing your energy • Seeing things a new way • New relationship to money
THIS CORE ELOHEIM MATERIAL IS LIFE-CHANGING!!!
Follow this link, the bundle is the first offering on that page.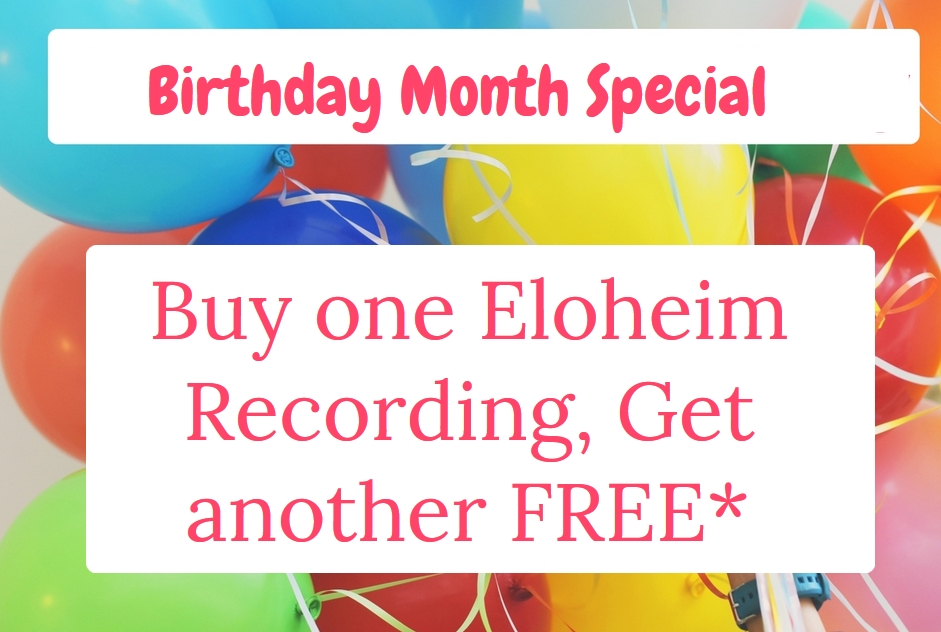 Buy one Eloheim recording and get another recording of the same or lower cost FREE!!!
Do this as many times as you want!!
This special is even better than it seems as I'm still offering my birthday special from last year where I lowered the price of most recording to $8!!! Savings on top of savings!!!! HAPPY MY BIRTHDAY TO YOU!
The recordings included in this offer are the ones listed on this page: https://www.eloheim.com/meeting-archives/
I'm also including the recordings by month in this offer, you can see them under the recordings by year (just click on the month you like!) https://www.eloheim.com/meeting-archives/#year
Now the shopping cart is nowhere near smart enough to do this automatically. So go ahead and purchase one or more recordings and send me an email (eloheimchannel@yahoo.com) with what you want for free!!!!
Order as many recordings from that page as you like and you will get the same number free!
Questions? Just ask!!!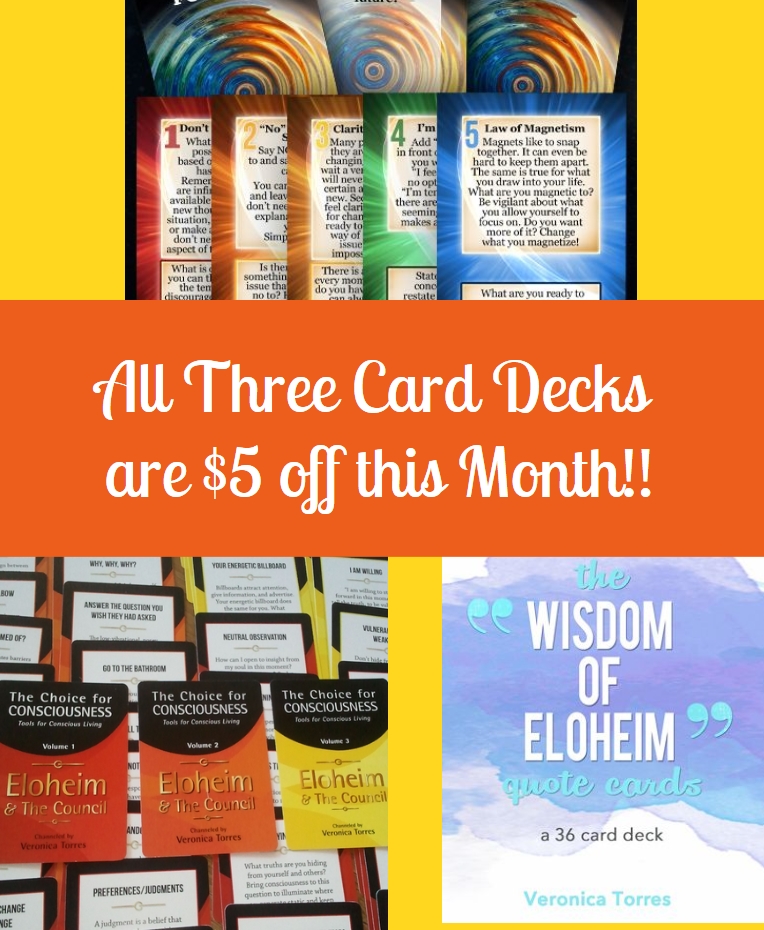 All three of our Eloheim Card Decks are on sale this month. I've taken $5 off of each!!!!
Here are the links to order: (note, to get this special price you MUST use the links below. The discount is not available if you order from my website)
LEVELS OF CREATING DECK no box Normally $31.99, now $26.99
LEVELS OF CREATING DECK with box Normally $36.99, now $31.99
TOOL CARD DECK Normally $24.99, now $19.99
WISDOM OF ELOHEIM quote cards, Normally $15.99, Now $10.99
Levels of Creating: (no box) https://www.thegamecrafter.com/games/no-box-create-reality-deck-no-box
or
Levels of Creating: (with box) https://www.thegamecrafter.com/games/learn-how-to-create-your-reality
Tool Cards: https://www.thegamecrafter.com/games/choice-for-consciousness-tool-cards
Wisdom of Eloheim Quote Cards: https://www.thegamecrafter.com/games/wisdom-of-eloheim
They are all print on demand and come from the same place so you WILL save on shipping if you order multiple decks at the same time!!!
Thanks for being part of this amazing journey!!
Many Blessings to you,
Veronica & Eloheim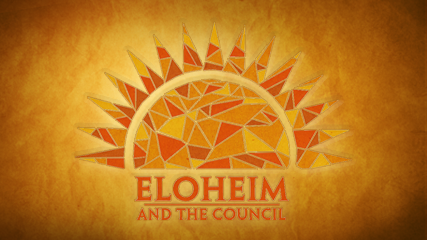 Body Personality Awareness Teachings Continue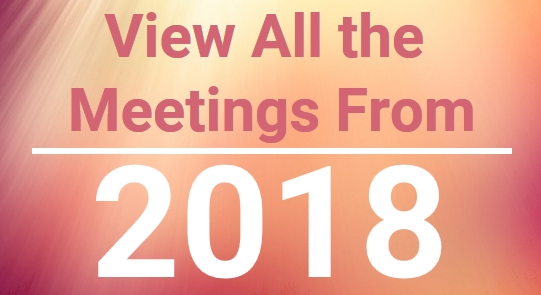 Dec, Jan, Feb Recordings AVAILABLE Now!
We have had such a powerful winter with Eloheim and The Council. Catch up today!
The "Phd Program" started in November. Read about that here.
It continued in December and January.
In February I channeled in a non-English language for the first time ever WHILE doing hands on healing! Meet THE HEALER here.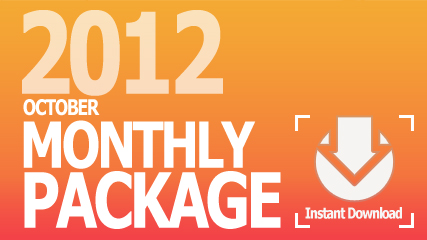 FLASHBACK October 2012
The run up to the end of 2012 was a powerful time for our community. Listen to four of the October 2012 meetings FREE. A gift from me to you!
2012-10-03 ~ 117 minutes
During this session, Eloheim did a mini session with each person asking two questions:
Where is the place within you that you are not allowing for transformation?
What is the thing you wish we would say to you?
The answers were so revealing and powerful. The session lasted nearly two hours and was 95% Eloheim.
Audio player

2012-10-10 ~ 90 minutes
The meeting focused on giving your attention to what is new within you. Using the ladder to get out of the hole, but understanding that it may not be easy and there may be fear.
The Guardians: Go inwards. Don't miss the opportunity available now. Grab it. Take 100% responsibility for everything in your life. Don't think you can do things the old way and get new results. Chaos is here. You've been in a higher vibration, the ripples of that, your emanations, are coming back now. This requires even more consciousness, more discipline, more focus.
The Visionaries: This is a serious time frame. Take it one step at a time but state: "I want to live in the world in a new way." Ask for insight for/about what is right here. Don't fret !!
Eloheim: Started with the exercise: select 10 ads at random and see what they bring up in you, including underlying assumptions and messages. A simple exercise that cuts through the crap, and opens up possibilities and casts the net wide. Let go of certainty and try new things in a fun way. Get out of the corner. You don't know anything because you've never been the "now" you before. Eloheim described a circle, with the new version of you being a thin sliver of the circle, maybe 10%. THAT is where you focus your attention, to the new opening, to what is different. The rest of the circle, the 90%, is the habitual you – stress, habits, judgments.
Fred: Seize the day! Grab it! Show up. Say, "I want to have what you can give me." Say, "I won't think that thought again, esp. the 'I can't' thought." Because you CAN. Find the toehold up the ladder, and pull up. Fred did a fun impression of a zombie, and noted that "outcome" is a poisoned vial. "I want to be in the new part of me right now."
The Girls: Continued discussing the reality of fear in this process and noted it is not an excuse. The only reason you don't change is that you don't want change. "Where's my mistaken perception of this moment?" Don't expect easy. When you attempt to change your life, stuff will come up.
The Warrior: Talks about when he "seized the moment" by agreeing to stay with Mariana because of the fierce power of this woman, who knew her truth and stayed in her center. A centered willingness to be vulnerable – open. Be willing to see yourself in a new way. Sit in "what is true now" which is much more interesting than being in outcome. In your center, any discomfort you feel can be attended to.
The Matriarch: Noted the beauty of the "Warrior being soft AND stronger than ever." Be in the moment.
Audio player

2012-10-24 ~ 87 minutes
What's your favorite part of being human? Eloheim asked each person that question. The answers and Eloheim's insights really offered a new way of looking at things.
(Before the meeting, attendees were in-joy watching the Giants win the first World Series game. This inspired the Council to change their plans and instead address the subject of Joy).
Guardians: There are delights of being human. You have the opportunity to fill the empty space with joy, rather than with fear, habit or distraction.
Visionaries: Sports are a great example of what duality looks like. When your team is doing well, there is a feeling of community and oneness. But what does "losing" bring up in you? You can choose to have a non-dualistic experience in a dualistic environment. "If I cannot be in neutral observation about this, then what CAN I be here?" Choose a new relationship to the non-preferred side. Choose to incorporate both outcomes without bringing up a trigger in either direction.
Eloheim: Eloheim asked everyone at the meeting: "What's your favorite thing about being human?"
If being in nature is one of your favorite things, and it opens your heart, then imagine yourself in nature when talking to others. If you're feeling down, ask: "What am I choosing to witness?" When you get caught up in the day-to-day, ask what you can bring in – that you love about being human – and put your attention there. Give to yourself first. Emanation is powerful. The more emanation you offer to the world – being in your truth – the more everyone can ascend.
Looking for Oneness: First, make space for the fact that it is true. "I know I'm connected to everything else somehow." You probably won't feel Oneness, but acknowledge the fact of it, and deal with any fears that come up. Self-center. Second: relax into it. Let go of thinking you can know Oneness in an intellectual way. When you get a juicy taste of Oneness and connection, just be with it.
In Ascension, you'll be more human, not less. You'll enjoy more and feel more, because your Soul will want to experience more. Souls are very matter-of-fact. They don't have worries. The Soul is forthright, fun and very sensual. So connect with what you feel passion about. Emanate and magnetize. Your Soul is right there, ready to connect. And when you have an experience of Oneness, understand that it is not reproducible or even explainable, but it is very real. Stop talking yourself out of things, out of what you experience. Acknowledge it. Write it down.
Homework: Ask, "Where am I standing in my way today?" Then compare it to "what's my favorite thing about being human?" How are they the same, and how are they different? Seize the moments you have – to experience the things that you want.
Audio player


2012-10-31 ~ 115 minutes
Guardians: This is chaos time, crunch time. So what do you do? You monitor yourself. You stay in the eye of the storm. You give the offering of your clarity, of your consciousness. It is all internal; you can never make a change outside of yourself. What gift will you give to this world? It is making that request of you. Are you going to contribute to the chaos or to consciousness? You have to deliberately take the reins of the horses. You can choose to be brave, courageous, forthright, centered, grounded, ready. Every moment will give you a new opportunity.
Visionaries: These last two months of 2012 are about getting rid of what you no longer need. 2013 will be about knowing the more of you but, first, you still need to clear much away. It's discipline time. "I REFUSE to give in to unconsciousness, to linearity, to duality, to old ideas, to limitations. I refuse to be distracted by that thought again; I refuse to say 'I can't have.' I refuse to believe that I have no connection to my Source." Just refuse. If there's static in your life, look it straight in the eye. Your desire for insight is the only thing that will take you someplace new.
Eloheim asked, "What keeps you from knowing the you that we know?" As a human, you have tons of layers, like wearing stacks of clothes, that obscures who you really are underneath. "What do you think your heaviest layer is? What gets most in the way of you knowing You?"
Some exchanges: Ways to deal with thoughts and chatter. The problem of "should". The issue of difficulty in taking up space; not heard, not seen, not allowed. The issue of control: "What am I trying to control, and why?" The issue of "I can't."
How do you feel about You? In Expansion, there are no rules. The real You is bigger than any box you've been given.
Audio player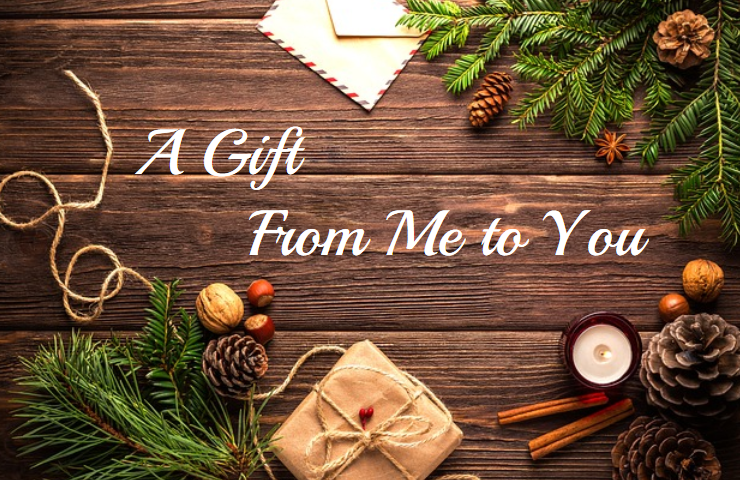 Eloheim's Greatest Hits!
This year I have so much to be grateful for especially after the fire and everything that followed.
I've been thinking a lot about how Eloheim's teachings gave me so much strength during that time. Their work really does empower me and so many others. Many of the teachings are tucked into the variety of books I've published. All of the teachings are documented in the archives.
I thought it was a great time to bring out some of those teachings and shine the spot light on them once again.
We will start with the "Four Weeks on Fear" meetings.
This string of four meetings are Eloheim Classics!!! All you ever wanted to know (and more) about evolving your relationship to fear!
FREE for you to listen to at your leisure.
Please join our Facebook Group to share your experiences with these teachings!
Many Blessings,
Veronica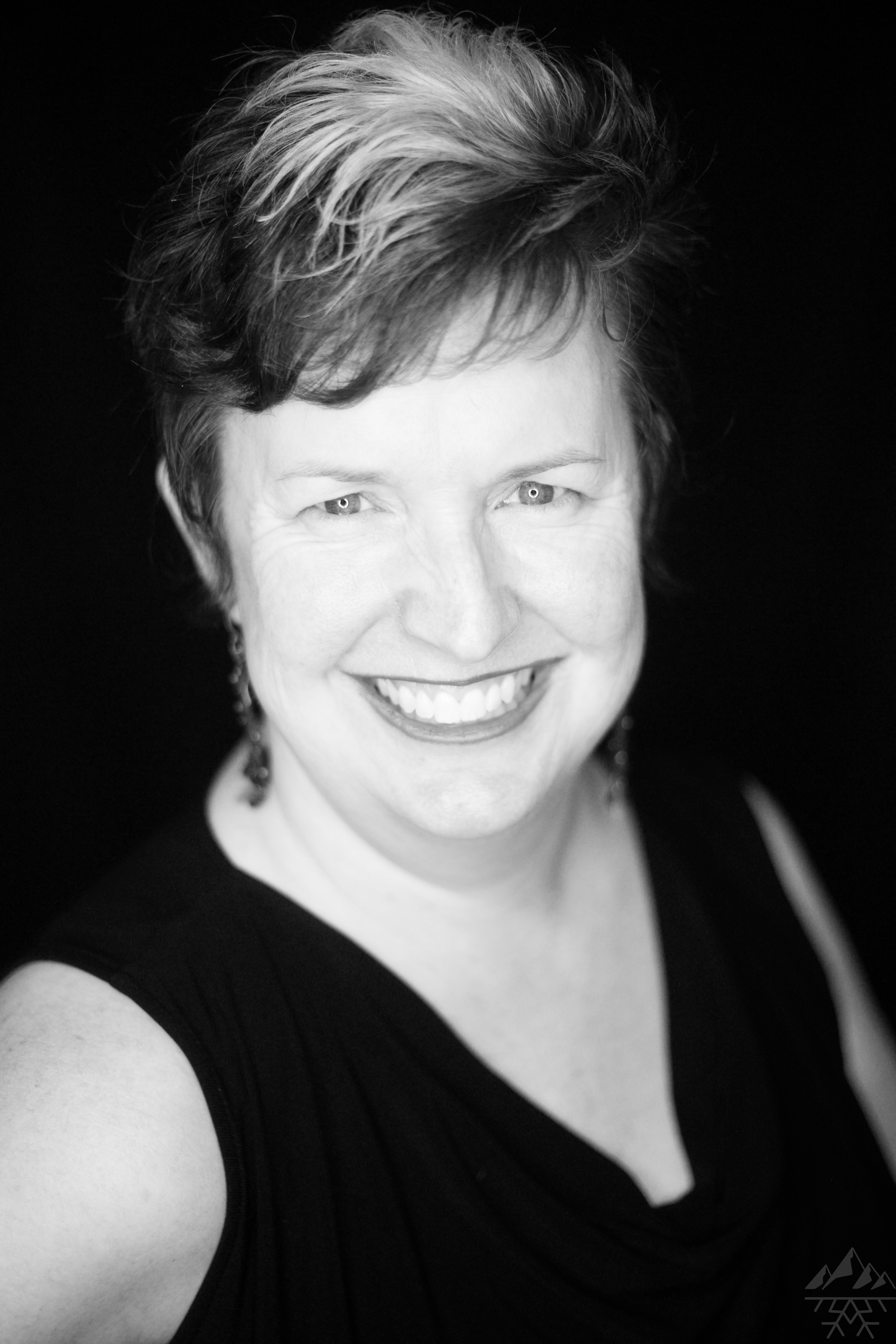 Week 1
Audio player

Audio download
2009-01-28
FEAR. What it is and what the body does with it.
Fear of getting dead or the body ceasing to function.
Where are your fears of getting dead running up against your body's survival instinct?
Eloheim asks each member of the group to speak about their current fears.
Questions answered in this meeting include:
I want to transform my relationship and I am afraid of my husband.
I'm afraid I will be beset by robbers and being injured.
I have hurt myself very badly and I need to not go to the doctors because I know they wouldn't allow me to heal.
Fear of not getting well even when experiencing wellness.
My body is afraid.
Fear and DNA, healing your lineage.
My fear is that I won't walk normally again and I will be experiencing longterm bone and nerve pain.
I have been trying to get clear about what my fears are.
Fear of not being able to handle whatever comes up in the moment.
Being comfortable in the journey of transformation.
Excitement fear, am I ready for what's coming?
Fear of not doing enough.
Tarot cards and meditation.
My 'check engine' light came on.
Week 2
Audio player

Audio download
2009-02-04
Continuation of the discussion of fear from previous meeting. Eloheim introduced a new concept: the fear freeway.
On being a light worker.
Fear is a choice.
The payoff for living consciously.
Adrenaline junkies.
Questions answered in this meeting include:
Can we find the body's fear switch so that we can turn off the fear and open to all possibilities?
How to override the survival instinct when getting pulled over?
Feeling the other side.
The other crayons in the box.
You have the golden ticket.
Look for the aha!
Is there a picture on how we can rewrite the neural pathways?
Acknowledge it before you can heal it.
I want to create a different life for myself.
Why the twelve step program works.
Week 3
Audio player

Audio download
2009-02-11
Eloheim recaps the topic of fear and invited everyone present to dialog about how they are re-experiencing fear.
Topics covered in this meeting include:
Fear is a static attachment to a moment in time. Very do-able new habit.
A lot of the pain in my body has been from terror but if I notice it my shoulders can drop.
The day goes by and I don't notice that I've accomplished anything and I get mad at myself.
Ego is getting more interested in a life purpose.
When you say mind are you talking about the brain?
CFO for non-profit. Excited that I was going to be my grown up self in this meeting. I knew I wouldn't be perfect but I knew I was going to show up and feel like I was conscious.
Event happened. I felt like I had choices instead of the past but not being able to see the choices.
I have the experience of being more fear than not. Gut wrenching fear. A lot of it is around judgment coming back to self worth.
I have all the fear plus I have pissiness.
Sometimes when I feel like I'm too focused on my growth I'll just veg out.
Part of the pain is about becoming awake about our actions?
Maui month "working on it" numerous fears. If trip fails, then what am I going to motivate myself with? Goes on with list of fears. This trip has been my reason for living. Housing, money, what if I hate it there.
Would it be useful for me to make a list of all my fears? They're all over the place.
In this clip, they describe two different fear patterns.
This clip is especially interesting as you can see how Eloheim develops a concept and then build on it as the meeting continues.
Week 4
Audio player

Audio download
2009-02-18
Our interest in adrenaline in elation and in survival mode.
What to do when the fight or flight response kicks in.
What to ask oneself when presented with fear.
How to stay present during a fear based situation.
A brief summary on where we've been and where we are headed.
Questions answered in this meeting include:
Being grateful for the lesson.
Eloheim asks each participant 'What's the aha here'?
I feel like I'm under the adrenaline rush all the time.
I'm actually okay in this moment. Things are going well because of the consciousness that I do in everything in my life.
I'm waiting for the other shoe to drop.
Crayon names are interesting now as well. "Happier ever after" instead of brick red.
I realized that I go into an adrenaline rush every time I have to speak in this group. I don't know what to say.
Eloheim defines thought and insight.
It's a conscious choice to allow for the aha?
What about when you're at work? Linear thinking happens there.
Time on your hands, I feel like I have to fill it.
I'm grateful to see myself making progress. Parking of the car. Space is right where I needed it. Since my accident I have been more in the moment.
Body rushes and expansion. At the same time body feels like shit. Things that are happening now would have scared me in the past but now I feel like I'm practicing. I'm in awe of life at this point.
I think of it as breaking energetic ties and there's a rebound. There's an additional response.
I'm stuck in this fear. Looking at old photographs and putting things away. Crayons.
I don't seem to have a lot of adrenaline fears but I do have fear and I have to recognize it. They're not as obvious. I work around them so they don't go to adrenaline fears.
For me it's just like being pushed in the corner that I just don't like.
I have both kinds of adrenaline going over the last few weeks. I'm not being in neutral observation.
I've had some incredible connection experiences happening but no real aha's.
I'm tired, uninterested, lack of motivation.