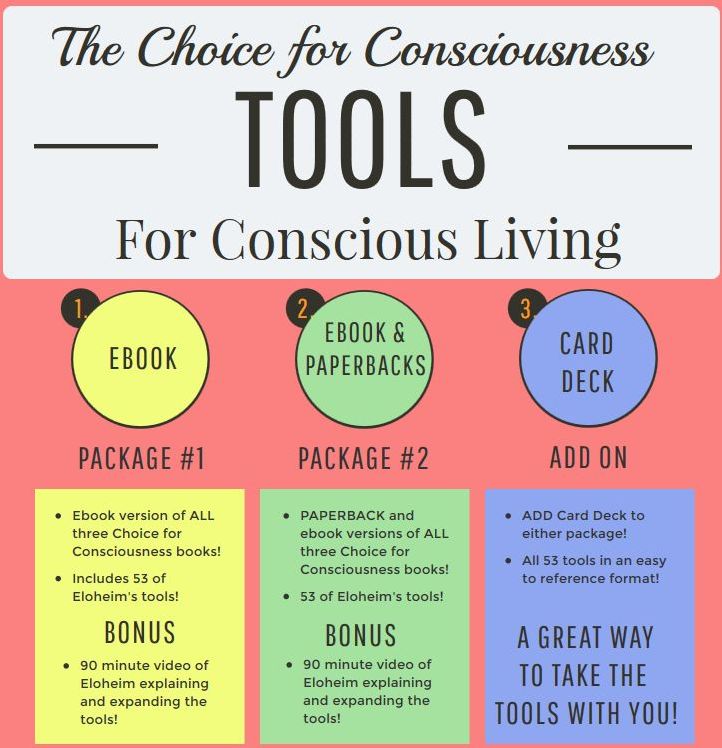 Eloheim is best known for their dozens of easy-to-apply tools that offer life-changing support for personal transformation.
The Choice for Consciousness: Tools for Consciousness Living series offers step-by-step tools to show you how to break unhealthy habits and discard victim mentality so that you can fully embrace the truth of the statement, "I CREATE MY REALITY!"
Volume one of the series contains 22 tools which help you recognize where you are experiencing victim hood. With that awareness, you can begin to live as a creator.

Volume two's 16 tools help you to live as a creator of your life by illuminating your relationship to the moment. This will empower you to create the life you have always dreamed of.
Volume three includes 15 tools to help you learn to fully take responsibility for your reactions to your creations thus living the life of a creator. The tools fall into four categories: • Readiness for change • Managing your energy • Seeing things a new way • New relationship to money