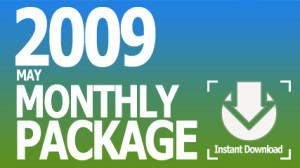 Audio recordings of the four meetings held in May 2009.
2009 05 06 Meeting
Open up to the Possibilities of the Moment
You are early adapters to the shifting consciousness
The GO NO GO time-similar to rocket taking off are things a go or a no-go?
Each and every experience is considered a success
TOOL -Answer the question you wish they would have asked.
-someone asks you a deflating question-answer them with the answer to the question you wish they would have asked you instead.
-Healing your core emotion gets you what your un-healed core emotion kept from you.
-I am open to new possibilities.
-Cosmos energetics all around intensifying like a pressure cooker.
-Ask the cosmos to give you back the awe of this experience.
-Eloheim discusses the time variances that the group has been going through.
-Ask for more crayons in order to realize the expansiveness of each moment-Savor the moments no such thing as a mundane moment. Part of Living in Bliss is realizing that every moment is the Golden Ticket. You may be standing in line, but that just means that you are about to get on a ride!!
2009 05 13 Meeting
Tobias is coming into body to experience the ascension
–What you are in, you're in to transform- You are training for a marathon; rest, take care of your body
-Core Emotion work- You are not alone- people can help you to relate to situations-You must decide for yourself to do it.
SOME SAMPLE CORE EMOTIONS:
-I heal myself that others can be stronger
-I am connected to safety
-Over languaging
-I am developing trust
-Fear of not feeling plugged in
-Fear of new experiences
-Feels safe in group environments
-Hopeful/hopeless find balance
-Fear of being alone
The healed version of these core emotion statements uses different words.
-Transformation is about using a different part of your brain.
-Connect to your body
-Read energetic billboards of others
-Stay in your own vibrational state-avoid going to their level-build a bridge
-You can ask for help, but be clear about what you want help with-not general statement.
-DETECTABLE INPUT-Your soul will communicate with you-pay attention.
-open to the paradigm to see the crayons being offered.
2009 05 20 Meeting
Eloheim says it feels like the crest of a wave tonight, embodying all that has been learned.
-Its really time to let go of the morbid curiosity.
-Its time to BE here, BE ready, observe, and realize the playground of the experience; no longer school.
-Take off the costume of fear, habit, and biology to really BE the expression of your soul in physical form.
DEFINE LOVE:
-Romantic Love: My body and your body are yummy.
-Parental Love: Its hard to see my life without you in it.
LOVE AS A UNIVERSAL FORCE:
-It's the binding agent. It is the nervous system of God, In the end it is knowing that there is a plan, a purpose, guides, sense. It is the atunement of the parts to the whole so that reactions happen.
-Detectable Input: information from your guides. Eventually from your soul; the soul needs a high vibrational body to interact with; guides are more go betweens.
-Why would life be easier living somewhere else? (One of the group is moving).
-some people learn by recognizing habitual patterns.
-others learn by making big changes.
-Why are we all so tired? Rest; pay attention. You're not only on the bus of ascension, you are the bus. Slow it down or sleep more in order to keep up. The point is the bliss, balance, and grace of the process.
-Ask for support, but not to go back to what you once knew.
-Transform your habits become more conscious raise vibration make room for soul.
-Avoid planning ahead and anticipating an outcome-allow it to come and be what it is.
-As shifts of awareness happen, avoid fear, avoid thinking. Ask for help to flow into the shifting.
2009 05 27 Meeting
2009 05 07 ~ 78 minutes
Veronica has a friend involved in a motorcycle crash and is in critical condition in the hospital.
-Eloheim-this is an opportunity to grow-easy to go into habit in this type of situation-there is more here that I am not conscious of I am willing to offer something else neutral observation practice.
-The biological reaction will be survival mode-associate self with incident.
-Saying I'm sorry for your loss is neutral if you keep your vibration out of victim.
-On a soul level it is not a loss; it's an experience
-Recognize the body's need to release crying or sleeplessness.
-It's not about stopping the crying, its about owning the reason you are crying.
-Opportunity to consciously experience body emotions.
-Several group members share experiences along lines of trauma.
-What's happening is that you are no longer able to physically make an unconscious statement. Better to keep your mouth shut than lower your vibration to fit in.
-Its about EASE, GRACE and BLISS