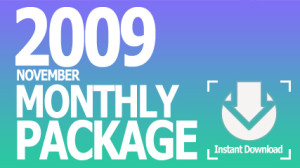 Audio recordings of the five meetings held in November 2009

If you would rather read the transcripts of these sessions, Volume THREE of the Birth of The Council series includes transcripts of EIGHT Eloheim and The Council channeling sessions held between September 30, 2009 and November 18, 2009. Click here for details.
2009 11 04 ~ 92 Minutes
Visionaries: Talked much longer than usual, nearly half the meeting, about the importance of getting ourselves in shape to move from Homo sapiens to Homo spiritus. To do so, we use the "What is true now" tool. In this, our complete selves will begin to infuse our day-to-day lives.
Eloheim: Opened by talking about their perception of the Visionaries. Discussed in further detail the use of the "What is true now" tool. Answered questions about the Visionaries, the move to Homo spiritus, and the coming changes and energetics.
2009 11 11 ~ 88 Minutes
Visionaries: Discussed "What is true now" and its use in uncovering our baggage. Issues that we're unconscious about are always baggage until they become tools. Consciousness shifts baggage—either throws it off the ship or transforms it into a tool. "What is true now" points out the places where you get to make that choice so that we can ask ourselves, "Is this something that is an asset or is this something that's a liability?"
Eloheim: Opened with a discussion of "What is true now," and then took questions about how people were experiencing the new tool in their lives. This led to one especially deep discussion of body image/body weight and past experiences affecting our current lives.
2009 11 15 ~ 106 Minutes ~ Q&A with Eloheim
2009 11 18 ~ 62 Minutes
Visionaries: Talked about telling the truth about ourselves, and in doing so, discovering the static that lies between living as our complete beings. Gave us some pointers on what to do when the truths we reveal to ourselves seem overwhelming.
Eloheim: Discussed a companion tool for "What is true now,"—"What am I afraid of?" Further discussed ways to discover and heal the static in our lives. Closed with a "fun" question about the Pope talking about aliens!
2009 11 25 ~ 92 Minutes
Summary: Veronica opened the meeting by passing out worksheets containing four questions for the group to consider:
• What single subject most often takes you out of the moment?
• Currently, what is your greatest fear?
• What one thing would you change about your body?
• What aspect of your financial situation concerns you the most?
Visionaries: Spoke about relaxing our judgment around the words "lie" and "truth" and allow ourselves to see them more as blocking or allowing our complete selves.
Eloheim: Asked the group for volunteers to answer the questions on the worksheet, then discussed their responses and tools to use to for particular experiences and situations.