Volume THREE of the Birth of The Council series includes transcripts of EIGHT Eloheim and The Council channeling sessions held between September 30, 2009 and November 18, 2009.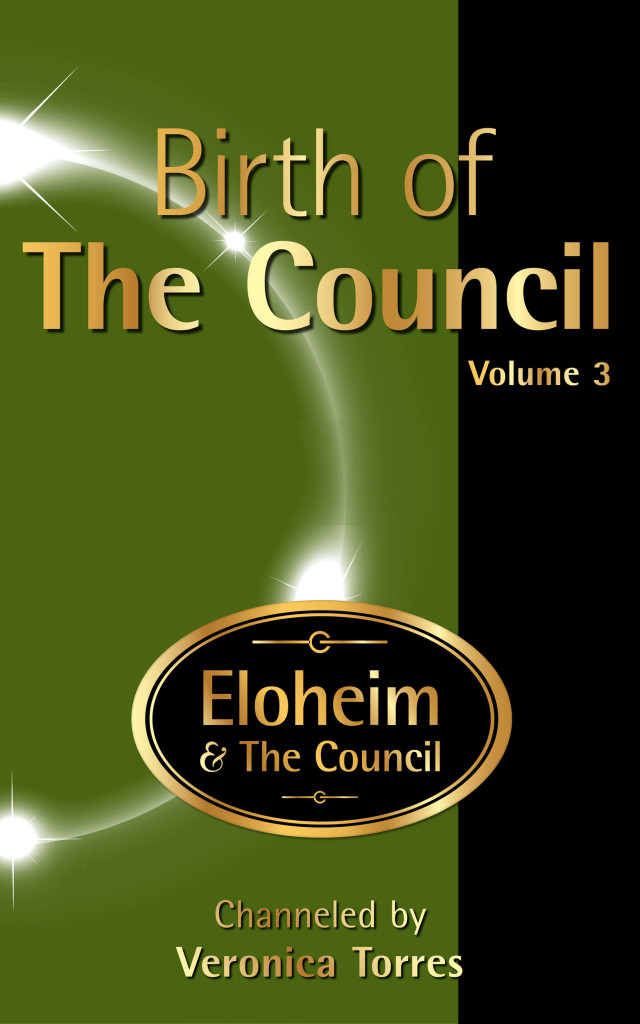 These eight sessions are a cornerstone in The Council's teachings.
The focus of VOLUME THREE is:
How do you know when you're living your potential? You know you're living your potential when the truth of you is all you experience. This volume includes deep instruction on how to uncover what is keeping you from living as your complete self.
Your external world is a reflection of your internal journey; your internal journey is the creation point. Becoming conscious of your internal journey can help you transform your life.
This book includes an extensive teaching on the use of the "What is true now" tool. This tool uncovers unconscious issues and supports you in creating a transformed relationship to them. "What is true now" points out the places where you can discover, "Is this something that is an asset or is this something that's a liability?"
Council members included in VOLUME THREE:
Eloheim
The Visionaries

VOLUME THREE includes 24 tools:
Answer the question you wished they had asked; Big toe, left elbow; Candle wax; Choose and choose again; Clarity vs. certainty; Color with all the crayons; Don't be mean to yourself; Don't put handcuffs on God; Go to the bathroom; I am willing; I'm tempted to; I don't know anything; Mad scientist; Neutral observation; None of your business; Preferences/Judgments; Script-holding; Superhero powers; This is happening for me; Velcro; What am I afraid of?; What is in your lap?; What is true now?; You can't have change without change.

Additionally, VOLUME THREE includes 135 definitions of terms and concepts. Including the new concept: Messy middle-ground.
Published Date
November 14th, 2012
Material Level
Intermediate (Suggested Reading Order: 3 of 8)