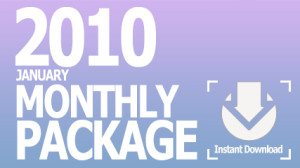 Audio recordings of the five meetings held in January, 2010

If you would rather read the transcripts of these sessions, Volume FOUR of the Birth of The Council series includes transcripts of EIGHT Eloheim and The Council channeling sessions held between November 25, 2009 and January 13, 2010. Click here for details.
01-06-10 – 100 minutes ~ first appearance of The Girls
Visionaries: Is the highest expression of you sitting in the chair here with us tonight? "What does it mean to be my complete self?" Nothing in your world is more vital and important to your experience than what is immediately expressed in your moment.
The Girls (first appearance): There comes a time, there comes a time, there comes a time when the feminine energy needs to be entered into this circle, don't you think? So just go on and love yourself. Every little bit of you is lovable.
Eloheim: It's win-win or I won't. Managing your emanation. Fingertip tool. You want your life to change- twenty minutes a day just sit in fascination. The distinction between interesting and fascinating. Your external world is reflecting your internal world.
01-13-10 – 93 minutes ~ Includes Jon Williams performing his Eloheim inspired song (http://www.tenfoottone.com)
Guardians: What are you ready to let go of? What are you done with? What are you sick of? What has taught it all it can teach you? Let it go now.
Visionaries: We invite you to be met on a soul level tonight. This is the doorway that is open, is for you on a soul level to experience soul-level transformation.
Eloheim: Embrace the truth of you. When I emanate, where is my emanation running up against walls? Where is my emanation not getting to fully express itself? The creative force. We have one rule: You do not get to be mean to yourself, period. Understanding is overrated. Earth changes and your own personal tsunami.
The Girls: Align your willingness with loving yourself. How free will and love interact. Every single thing you observe in your partner is actually you generating that behavior, and vice versa. The wholeness of you experiencing the wholeness of another.
01-17-10 – 83 minutes ~ Q&A Session
01-20-10 ~ 75 minutes
Eloheim: The change that you're here to facilitate, is the change to emanation of your complete ensouled self. Would you say that to a four-year-old child of a friend? The relationship you have with yourself, would you have that with someone you love? What is true now, what is fascinating about this moment, if I don't go in fear where can I go into fascination?
Visionaries: Be present with whatever is in your lap. As you show up as your completeness you are a gift to all. Why are you here?
The Girls: Every single person in your life is there by your choice. If you're interested in exploring being a creator and you're interested in pushing the 2012 timeline and you're interested in ascending and you're interested in being Homo spiritus and you're interested in ensouling the human form for the first time, then you have to take responsibility for everything that happens in your life on a much, much, much deeper level than you've ever been willing to before.
01-27-10 – 90 minutes
Visionaries: We're holding you to the vision that you agreed to participate in when you decided to incarnate into this time. Is your default position going to be the fear based operating system or the consciousness based operating system?
The Girls: Habit leaves holes in your auric field. Habit doesn't move and consciousness emanates.
Eloheim: Checking in with your body. "What's my left big toe doing?" Powerful examples of integrating alternate expressions (past lives.) You have to always keep in mind that other people are simply reflections of your internal experience.