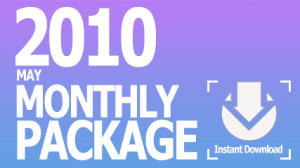 Audio download of the five meetings held in May, 2010
5-5-10 ~ 79 minutes
Guardians: Opened the meeting by asking us to bring the truth of ourselves into the moment. We bring what is into the moment, acknowledge it and then expand from that place—expanding from the truth of you into the possibilities that exist for you. The possibilities that exist for you are found in the moment.
Visionaries: We are creators and we create in every moment and we always have choice. Advised us to not fall into the belief that we are the victims of our creations. If we don't appreciate or enjoy what we create, we state preferences, set boundaries, and move in another direction.
Eloheim: Discussed the idea of the Pin the Tail on the Donkey game, how we desire and enjoy challenge, yet we also feel victimized by it.
The Girls: Further discussed the idea of creatorship and victimhood. Told us: Once you recognize, "Oh, wait, I'm being a victim," you are immediately in consciousness. That consciousness raises your vibration and allows you access to your creatorship immediately.
Warrior: Fear may affect you, but it doesn't tell you who you are. Invited us to call on them when we are in need, and that they will walk with us.
Matriarch: Encouraged us to connect with them through the heart chakra, and discussed the process of growth and change. You take in, and then you release that which you don't need. You allow high-vibrational information to come in, which displaces low-vibrational information. You allow consciousness in, which displaces victimhood and fear.
5-12-10 ~ 87 minutes
Guardians: Opened the meeting by discussing bringing the body into the transformation that we're experiencing, especially when we work on our shadow aspects.
Visionaries: A further examination of where we lie to ourselves, and how to transform those places we are ashamed of or fear. If you want to have transformation in your life, you have to deeply say "Yes" to what the current truth of you is.
Eloheim: A deep discussion of truly working through our shadow areas. They see us in fear of doing the work to fully examine our shadow areas, but want to reassure us that bringing the light of consciousness to our shameful aspects will in fact bring us to our true selves.
The Girls: "It's all right." By allowing ourselves to have ease with ourselves as we work through our shadow areas, we bring ourselves closer to the truth of our soul's perspective.
Warrior: As we walk onto the field of battle, which is within us, we must be ready and armed with the tools we've been given.
Matriarch: Closed the meeting by reminding us: Each of the members of the Council is embracing you and supporting you on different levels, so that you can experience the completeness of you.
5-16-10 ~ 78 minutes ~ Q&A with Eloheim
5-19-10 ~ 75 minutes
Guardians: Brought our attention into the moment by pointing out the choice we can make between shifting our focus from the habitual mental way of experiencing ourselves, or allowing ourselves to be open to the moment without obsessive thinking.
Eloheim: Took questions and discussed our confusion about our creatorship. You're allowed to have confusion about the need for your creation, but you must say yes to your creation nonetheless. Saying yes does not mean you want it to continue, it means that you acknowledge your creatorship. Also discussed the Warrior and how their energy is been experienced by people in the group.
The Girls: The body is an integral part of the Ascension process and the movement to Homo spiritus. When you say yes to your creations, be sure to be kind to your body and acknowledge that what it feels is valid.
Warrior: As you start off on a new path where there has been no path before, allow yourself to open to the possibility that there is a trail where you don't see one, because what tends to happen is you assume you know and then you don't explore. You have to allow yourself the presence of the observing moment to inform you of options you have yet to consider.
Matriarch: Closed the meeting by reminding us that we are all One.
5-26-10 ~ 87 minutes

Eloheim, Visionaries: A portal has opened to the version of you that has made peace with the truth. The time has come when you can be the person who lives in the human form and doesn't hide from the truth of you.
Say "Yes" to now so you can move forward without being in denial of the reality that you are experiencing.
Girls: It will be very challenging for you to love your complete self if you can't love the parts of you that you don't like.
Warrior: Allow the illumination of your soul's insight to light up the dark places within you. When the dark places are illuminated, look and see what you find.
Matriarch: Call on members of the Council for assistance, and allow them to participate in the journey with you.