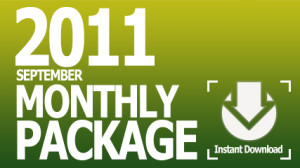 Audio from all five channeling sessions held in September 2011
09 07 2011 ~ 74 Minutes
The entire Council contributed this this session. There is a great section on money and debt, The Visionaries declare, "There is no more blueprint!", the Warrior, Guardians, and Fred do flashbacks on important teachings from the past that they want us to bring into now. The Girls come up with an easy way to shift the energetic of a situation, Eloheim adds a very important teaching to the Uncertainty sessions.
9-14-2011 ~ 80 minutes
The heart chakra is the uncertainty chakra! Find out how to use it in a new way. One of the most powerful sessions we have ever held.
9-18-2011 ~ Q&A with Eloheim ~ 75 min
This session includes a long discussion of the heart chakra and a preview of the work we will be doing on the root chakra.
9-21-2011 ~ 80 minutes
A powerful meeting including an incredible section about transforming our relationship to the places where we don't feel nurtured.
2011 09 28 – Audio recording – 86 minutes
This meeting was a doozy. 1. The webcast software gave us all sorts of trouble and we weren't able to record the session so there is no video replay this week. 2. It was our 9 year anniversary of public Eloheim sessions and I prepared a gift for everyone (you included!). 3. Talking about the gift and the heart chakra centered life I have been living was VERY emotional.
The gift: I have included the first ever Eloheim recording. This is a recording I did by myself almost 2 years before anyone ever heard me channel Eloheim. It is the only recording of its kind. I just did this one and then set the whole thing aside out of insecurity and various other triggers….
It's a huge thing for me to share it. It's hard for me to talk about it. So, I will let someone who was there last night do it for me: "That was one whopper of a meeting. The energy was different from anything I have ever felt before; strong and hooked right into my gut and my entire auric field. It was many lessons in one. Your vulnerability and allowance for true expression of your feelings seemed to open a floodgate of usable, tangible, information filled energy that went right to all the places that needed it."