Day 1: Clarity and truth. That's how Eloheim began the weekend on Day 1. Homo spiritus starts from knowing your truth, Eloheim says, and it starts from the inside, in each moment. As we move up the levels of consciousness, we are redefining and refining our tools.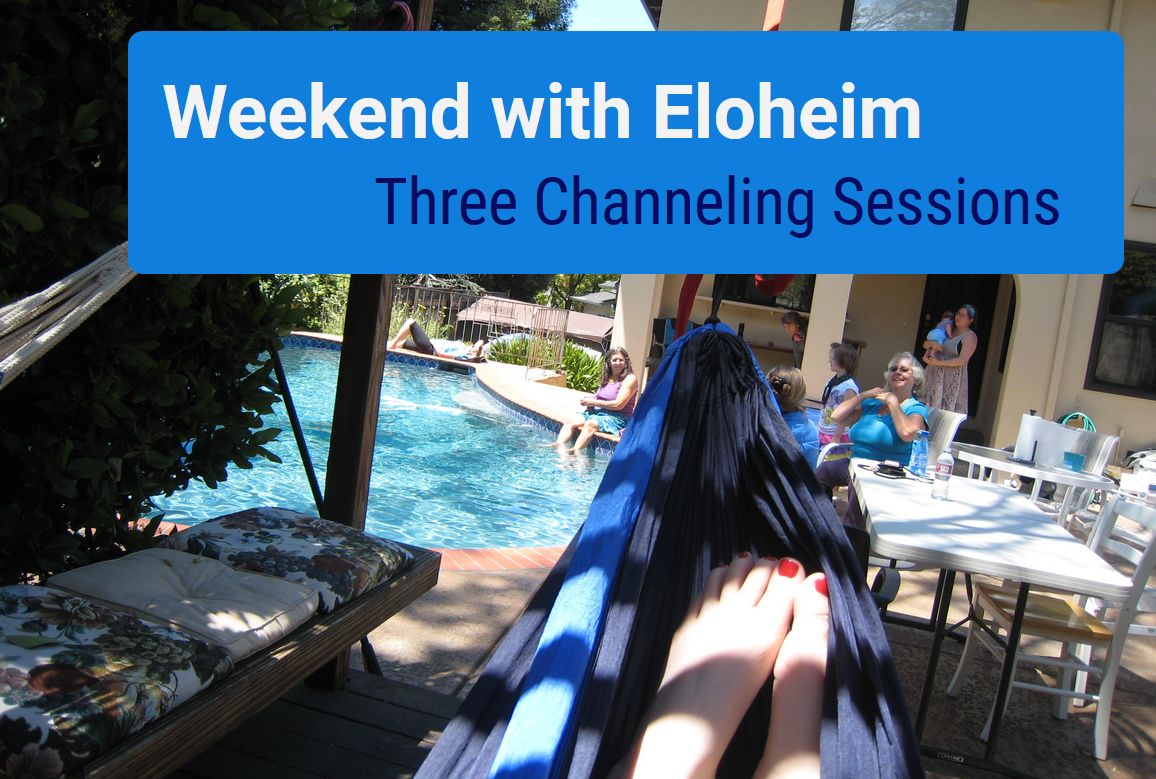 One-on-one sessions took up the rest of the meeting time, and all those who sat with Eloheim brought body issues with them. Eloheim reminds us that the body gets it last and that we are waiting for the physical world to catch up to our clarity. Holding our balance is necessary while we are in the gap.
Day 2: Eloheim reveals that a lot of energetic work is currently in progress during the one-on-one sessions. And
, as we are letting go, detoxing, and integrating, it's no surprise the body is slow to catch up. The individual sessions on this day brought up more body questions as well as issues with re-triggering and a lack of a shared language with others.
Day 3: The individual sessions continued on the final day to allow the rest of the group to sit with Eloheim. They discussed a myriad of topics ranging from being the man of the family to life purpose to being in the gap, as well as more body issues. This day also gave us the fun bonus of watching Eloheim comfortably hold and interact with a 4-month-old baby during their session with the mother.
Each individual session allows us to see ourselves in the chair and answers many of our own questions. Enjoy watching Eloheim help the group find clarity during this intimate weekend camp out.
BIG SHIFTS AND POWERFUL INSIGHTS plus Eloheim holds a BABY!
"Eloheim does one on ones with folks with a wide range of things in their lap. Love relationships – newborn child & her siblings – authority figures – health issues – and everything in between. Insight on many topics the community is dealing with. It's like having a long lunch with friends and getting caught up on what's really happening." ~ Mark
This is the first set of one-on-ones in a while, perhaps more than a year. I am always struck by Eloheim's insight and compassion during these sessions. The information, examples, and tools are all excellent, and Eloheim makes them applicable to everyone. Simply witnessing the love, compassion, and sacredness of the process is restorative. ~ Richard
YOUR PURCHASE WILL PROVIDE YOU WITH A WORD DOCUMENT WITH INSTRUCTIONS FOR ACCESSING THE RECORDINGS.