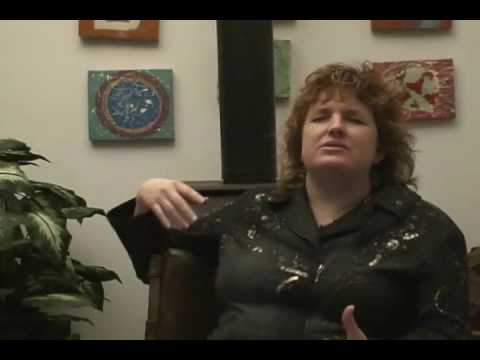 ELOHEIM: Living Authentically in The Moment ~ 2-24-10
Last night was a wonderful gathering and not just because the Girl Scout cookies arrived 🙂
The Guardians came in multiple times to help clear unneeded energies, Eloheim popped in and out as the ring master and also to offer their insight (and eat a cookie), The Visionaries offered clarification on living authentically. and The Girls spoke about emotional detox. BUT, the highlight of the evening was The Matriarch.
WOW! She came further into my body than ever before and the energy she carries is unlike anything I have ever felt. It felt like she was embracing the entire room. It was remarkable. I had no idea that channeling could feel like that.
How do you walk the truth of you? Release the need for there to be a result..some kind of a finish line…some kind of a pay off. Are you going to live in what [the experience] taught you or live in the pain of it? Ask yourself, where am I still carrying the baggage of this lifetime? The Visionaries
You are purging your cells of places where you haven't loved yourself well….it is like a detox. This emotion is a choice! Recognize that they emotion you are having has many layers to it. Let yourself have the emotion, but know why you are having it.The Girls
"I don't know anything" is freedom because it takes you out of the limited mind based perspective. I am willing for my Soul's insight to partner with me in this experience.Eloheim
2-24-10 ~ 90 minutes
---
Summary:
Guardians: Opened the meeting us by helping us feel ourselves being in the moment, and encouraging us to open to the opportunity of focusing into it.
Visionaries: Discussed the question: How do you live the truth of you? Also further discussed the effects of integrating our alternate expressions and our soul's energy.
Eloheim: Answered questions and discussed the idea of releasing baggage. They talked about the idea that what is changing now is an internal process. The internal change will eventually be evidenced in our external world, but we tend to think that the external world will change first. There's another layer past creating your reality and that is magnetizing your truth. Magnetizing a reflection of your internal journey, seen. That's where we're headed.
The Girls: Said that as we learn to love ourselves more, we go through something like a detox. The love goes in, fears and other emotional baggage gets shaken loose. When you're feeling powerfully emotional, it's very difficult to see it as a choice, but it is a choice. The more you train yourself to see emotions as choices the better you'll be able to handle the detox that you're going through and other intense situations that we are going through in this time.
Matriarch: Closed with a loving message of how they see the truth of us at all times, and advised us to call on them when we want to experience ourselves as they do.
---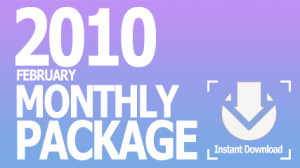 Audio recordings of the 4 meetings held in February, 2010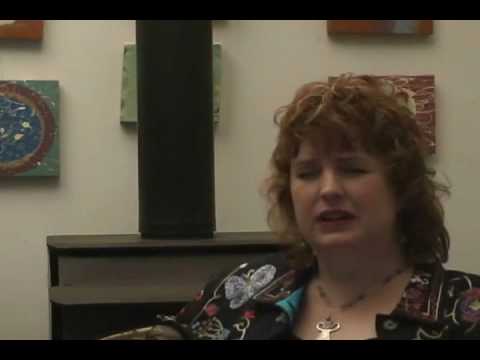 ELOHEIM: Your Internal Journey ~ 2-10-10 ~ Girls, Visionaries, Guardians, Matriarch
---
Hello everyone!
Wednesday was another powerful channeling session.
All of your experiences can be measured by one standard: Am I in bliss? The Visionaries
When you bring a vibration of appreciation into your day to day life you create within you a magnetism for being appreciated…..appreciation is another way to bring yourself into the moment. The Girls
We love being with you! It so fun and fascinating and interesting and it is getting more and more juicy every week! Eloheim
Summary:
Guardians: Opened the meeting by calling us together, asking that we "bring our presence to the present" and allow ourselves to be open to the energetic of our time together.
Visionaries: Your inner truth is externalized through your life, and a lot of times it's the discomfort that you notice. Try to start paying attention to the bits that reflect an internal journey that's actually moving toward bliss, that's actually on a transformational path.
The Girls: Asked for examples of how people in the group were expressing self-love, then discussed them in detail. When you start with an energetic appreciation for yourself, it becomes magnetic for others to appreciate you.
Eloheim: Took questions from the group and discussed neutral observation, alternate expressions, intimate relationships, and abundance.
Matriarch: Talked about the interaction between the chakras and how they support each other.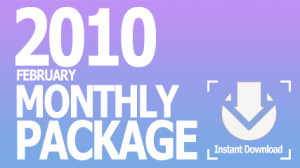 Audio recordings of the 4 meetings held in February, 2010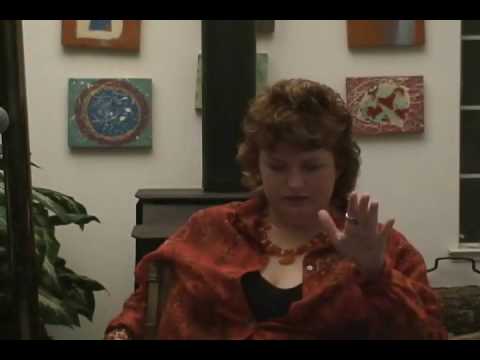 ELOHEIM: The Matriarch and The Council of Seven 2-3-10
This week's meeting really started to fill in the picture about how the channeling sessions are going to change to reflect the energies of 2010. The plan is to channel seven (!) different entities/groups which will be called The Council.
Eloheim
The Guardians
The Visionaries
The Girls
Fred (has only said one sentence, we know very little about this energy, Eloheim said Fred is the comic relief…)
The Matriarch (first appearance this week!)
The Warrior Energy (yet to be introduced, Eloheim says that the night they come in will be VERY powerful and they will give us advanced notice.)
Eloheim explained that just as The Visionaries can be considered Eloheim's guides, The Matriarch can be considered as The Girls' guide.
I experience them as sitting in a line of big chairs behind and above me. Each of them feel very different as I channel them and they move my body in different ways.
They also talk among themselves and move around during the meeting!
I included Eloheim speaking about service, The Visionaries speaking about preconceived notions, and The Matriarch introducing herself in the video below.
The meeting also included The Girls explaining The Visionaries, The Guardians moving energy, and Eloheim answering questions about service, free will and other subjects. WHEW! A lot went on in 86 minutes!
After the Matriarch finished, Eloheim asked one of the group members to find a chocolate bar I had in my purse and feed it to me. My arms weren't really working at that point. My hands were, but my arms were not. It is all very new and if I tried to understand it, I am sure I would be confused.
I don't even bother trying to sort it out with my brain. I just say, "I AM WILLING" and see what comes.
Let go of preconceived notions! The Visionaries
Summary:
Eloheim: Talked about experiencing our emanation, and experiencing the emanation of others. How we deal with this, with a special focus on not being in service-mentality and not being intrusive.
Visionaries: Advise us to let go of preconceived notions and future projections in order to allow in the expansiveness of our creations.
The Girls: Opened by talking about the Visionaries and the way that we experience their energy. Then they advised us to nurture the newness of the heart and power chakra combination that we are experiencing.
Matriarch: Introduced themselves, and explained that while the Girls hold the energy of the Goddess, they hold the energy of the planet, the Gaia. They explained that they are not Gaia but hold the energy of Gaia.
Note: This was also the first appearance of Fred, but no one knew it for a while. They popped in, said, "There is hope," and then were gone! They did not make their "official" appearance until June 30th.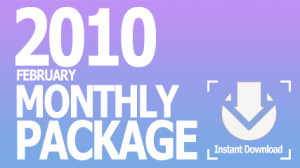 Audio recordings of the 4 meetings held in February, 2010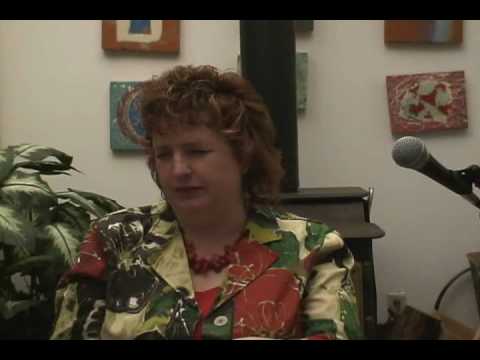 ELOHEIM: Evolving the Survival Instinct 1-27-10
Wednesday's meeting had two distinct sections. The first part was Eloheim, The Visionaries and The Girls all giving their perspectives on evolving the survival instinct. The second part was all about collapsing lifetimes and included TWO powerful examples from the group.
Quotes from the meeting:
Is the default position going to be the fear based operating system…or is the default position going to be the consciousness based operating system? The Visionaries
You are evolving the survival instinct and it is going kicking and screaming! The Visionaries
Loving yourself gently and well. Eloheim
Be as tender with yourself as possible. Eloheim
Summary
Visionaries: We're holding you to the vision that you agreed to participate in when you decided to incarnate into this time. Is your default position going to be the fear based operating system or the consciousness based operating system?
The Girls: Habit leaves holes in your auric field. Habit doesn't move and consciousness emanates.
Eloheim: Checking in with your body. "What's my left big toe doing?" Powerful examples of integrating alternate expressions (past lives.) You have to always keep in mind that other people are simply reflections of your internal experience.

---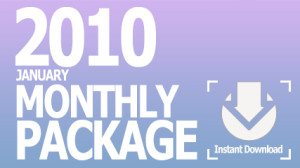 Audio recordings of the five meetings held in January, 2010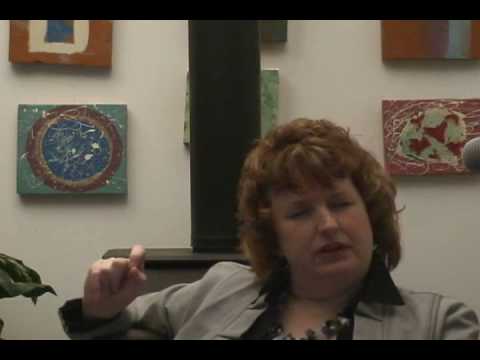 ELOHEIM: Why are we here? How can I get love? 1-20-10
Hello everyone!
Before I get to the quotes and video from the January 20, 2010 meeting, here is a bit of news:
1. Friday, I was interviewed by Anne Mackenzie for her new project, http://freepsychicnewsletter.com/ I am the featured practitioner for February. Sign up at her site to get the February edition as soon as it is released and for a chance to win free sessions with featured practitioners. One of the prizes is a 30 minute private session with Eloheim!
2. Webcasts are happening weekly! $10 per meeting or $40 per month. This includes a download of the complete audio recording of the gathering. Here is a testimonial from a webcast participant:
While I'm writing this I just wanted to say how sincerely I appreciate your putting the Wednesday meetings on line for those of us who are on the same path but far away without any sense of community. I would like to thank you for giving us an opportunity to share your meetings with all of you that have the gift to be able to be there in person every week. Karin
Now, on to January 20, 2010! Another powerful meeting with The Guardians, The Visionaries, The Girls and Eloheim. Visionaries answer the question, "Why are we here?" The Girls continue their discussion of relationships, Eloheim answers questions including, "How do we handle people not loving us the way we want them to?"
Don't slip into a service mentality! The Visionaries
Be present to yourself. The Visionaries
You can only be a gift to all if you are emanating your complete self. If you are emanating a service vibration you are NOT being a gift. The Visionaries
Summary:
Eloheim: The change that you're here to facilitate, is the change to emanation of your complete ensouled self. Would you say that to a four-year-old child of a friend? The relationship you have with yourself, would you have that with someone you love? What is true now, what is fascinating about this moment, if I don't go in fear where can I go into fascination?
Visionaries: Be present with whatever is in your lap. As you show up as your completeness you are a gift to all. Why are you here?
The Girls: Every single person in your life is there by your choice. If you're interested in exploring being a creator and you're interested in pushing the 2012 timeline and you're interested in ascending and you're interested in being Homo spiritus and you're interested in ensouling the human form for the first time, then you have to take responsibility for everything that happens in your life on a much, much, much deeper level than you've ever been willing to before.
---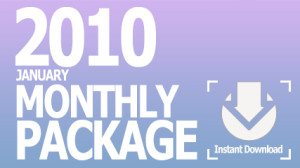 Audio recordings of the five meetings held in January, 2010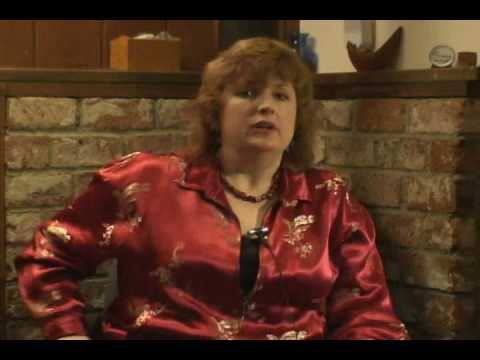 ELOHEIM: Connecting with Soul, Chakra Check in ~ 1-17-10
Hello everyone from a VERY rainy Sonoma, California!
We had a great webcast on Sunday. We had folks from at least five different countries and had a great variety of questions.
I haven't booked the February webcast yet. The date I was aiming for is taken up by a planned video shoot with the band. I need to check with the crew and see what other dates work. I hope to get that settled tomorrow night at the meeting.
In the meantime, we are webcasting the weekly meetings and I hope you can join us. Follow this link to sign up: https://eloheim.com/?page_id=1909 Just in case you were with us on Sunday and were wondering what that final little thing was that kept us from using the new microphones: Turns out we needed the latest version of Flash. I downloaded it and got it all working this evening. YIPPEE!
Look at this cute little mixing board! I think she needs a name. Suggestions????
QUOTES FROM THE MEETING:
Owning the experience you are having and letting it reveal your truth.
The way you love yourself is how you walk in the world!
AUDIO – 01-17-10 – 83 minutes ~ Q&A Session
---
List of questions answered during the meeting:
I'm wondering if the folks in Haiti were on board for this (1-13-10 earthquake) as part of the plan to open our hearts and begin operating from our heart center?
What's going on energetically today? I feel discombobulated – like I'm backslid few steps on my path.
I was there at the amazing meeting Wed night and have experienced some anxiety since then. Is that just the adjusting to the energy shift?
Spent years creating herself, can see the big picture, find the lesson, understand the thoughts and actions of others but this has left her in a place where superficial conversations, lack of expressions of love and folks being angry and upset, keeps her spending most of her time alone. Can't find anything to connect to and is always the one folks bring their stuff to. She give a lot. How does she live and be happy and how does she stop wanting something in return when it seems like no-one has much to give when in need of so much. Why are people such takers? Good grief!
After experiencing many events during the past five years as 7.0 on the Ritcher scale, how can I clean the old energy out of the house or is that even necessary?
What does Be in Your Truth mean when you're doing routine tasks like driving or doing the dishes?
Can you expand more on using our freewill to create in our lives? How can we better understand the connection between them?
I have a body ache in the upper part of my body that does not go away. It starts at the neck and goes down the shoulder joint and shoulder blade. It feels stiff and very tight – massaging and physical exercise don't help but I keep moving the energy from left to right. Both shoulders are painful. Also pain in upper middle chest.
Sometimes I feel that if I had known this spiritual path was going to be this hard I would have chosen a different approach to life. If I keep working with all these tools will it all be worthwhile?
Now that we've crossed over the threshold into the new year, how can I connect with my higher self?
I have been dealing with triggers, looking at unconsciousness and there's been a shift in perception. For some reason I'm starting to experience the world differently. How do I know my first five chakras, especially the 3rd and 4th, are functioning properly?
There is pressure in my throat area.
So asthma and those kinds of things that are coming up right now, might also be about the throat chakra?
I've had several experiences where my perception changed from outer to inner reality for a period of time. I'm unsure how to make that a permanent shift.
After the Christmas holidays I had an experience of a total meltdown; dealing with feelings of anger. That then shifted into feeling spiritually productive and wonderfully light (not listless). I'd still like to be having that same feeling of doing a lot of inner work. Now I'm back here doing things I'm not crazy about doing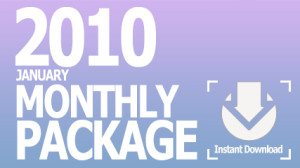 Audio recordings of the five meetings held in January, 2010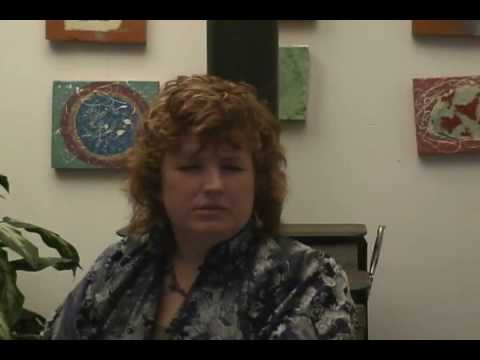 ELOHEIM: Your Love Relationships 1-13-10
Hello everyone!
Well, January 13th was a epic night. It was the largest gathering we have ever had with 35 people present and 23 on the internet. The Guardians did multiple energy treatments which moved many people to tears. Eloheim acted as the master of ceremonies and came in and out several times while facilitating the Guardians, Visionaries and Girls offerings.
The Girls' message about aligning free will and love (included in the video) really hit home for me.
Quotes from Eloheim:
Embrace the truth of you. It is not when is the truth of me going to show up, it's I AM the truth of me.

This is 2010, I am the truth of me.

We only have one rule: You do not get to be mean to yourself! Here is how you know if you are being mean to yourself, would you say it to the four year old child of a friend of yours? None of you would say, "You're fat!" to a four year old.
Quotes from The Girls:
When you align free will and love it gets to be a pretty amazing time.

Relationships are one of the primary places you disuse your free will.

Everything you observe in your partner is YOU generating that behavior.
AUDIO – 01-13-10 – 93 minutes ~ Includes Jon Williams performing his Eloheim inspired song (http://www.tenfoottone.com)
---
Summary:
Guardians: What are you ready to let go of? What are you done with? What are you sick of? What has taught it all it can teach you? Let it go now.
Visionaries: We invite you to be met on a soul level tonight. This is the doorway that is open, is for you on a soul level to experience soul-level transformation.
Eloheim: Embrace the truth of you. When I emanate, where is my emanation running up against walls? Where is my emanation not getting to fully express itself? The creative force. We have one rule: You do not get to be mean to yourself, period. Understanding is overrated. Earth changes and your own personal tsunami.
The Girls: Align your willingness with loving yourself. How free will and love interact. Every single thing you observe in your partner is actually you generating that behavior, and vice versa. The wholeness of you experiencing the wholeness of another.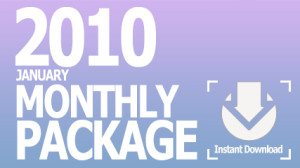 Audio recordings of the five meetings held in January, 2010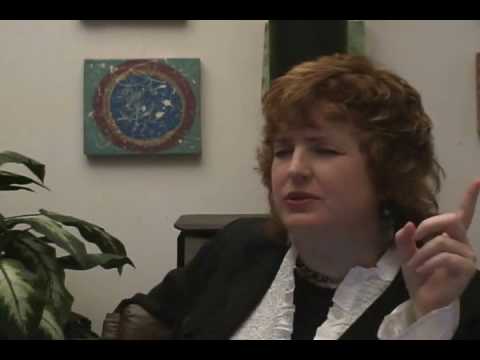 ELOHEIM: January Portal and LOVE ~ 1-6-10
Hello everyone!
Well now! Wednesday just went to another level. I know I say something along those lines a couple times a month BUT seriously this week was WOW.
The Guardians started us off by setting the energy in the room. The Visionaries came in and got all excited and got their point across in a very intense way. THEN, a new group, The Girls, came in.
Talk about a change of pace! The Girls "crashed the boy's party" because "it was about time some feminine energy" joined our circle.
I have included most of The Girls' message in the video below. They are really cool.
I am always fascinated by how new energies choose to use my physical body to convey their messages. The Guardians can't speak easily, but they move my arms a lot. The Visionaries sit on the edge of the chair and speak REALLY LOUDLY. Eloheim is so familiar to me that it is hard to pick out something, but I can say that their energy is quite masculine. The Girls immediately sat back in the chair, got comfortable, crossed my legs, and settled in for a chat.
The video includes one minute of The Visionaries, seven minutes of The Girls, and two minutes of Eloheim.
Where is your attention? You've got to get your attention to where it can do some good! To acquire the information that the moment has for you, you must be in it! ~ The Visionaries (loudly!)
Make it a cozy home for your Soul by loving yourself deeply … find that comfort of loving yourself well … open up your Love reservoirs within and let them splash all over you. Every breath is the expression of loving yourself more. Just go on and love yourself. ~ The Girls
Next week is a portal ~ Eloheim
01-06-10 – 100 minutes ~ first appearance of The Girls
Summary:
Visionaries: Is the highest expression of you sitting in the chair here with us tonight? "What does it mean to be my complete self?" Nothing in your world is more vital and important to your experience than what is immediately expressed in your moment.
The Girls (first appearance): There comes a time, there comes a time, there comes a time when the feminine energy needs to be entered into this circle, don't you think? So just go on and love yourself. Every little bit of you is lovable.
Eloheim: It's win-win or I won't. Managing your emanation. Fingertip tool. You want your life to change- twenty minutes a day just sit in fascination. The distinction between interesting and fascinating. Your external world is reflecting your internal world.

---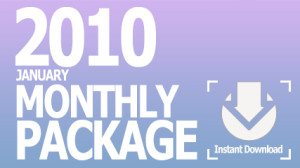 Audio recordings of the five meetings held in January, 2010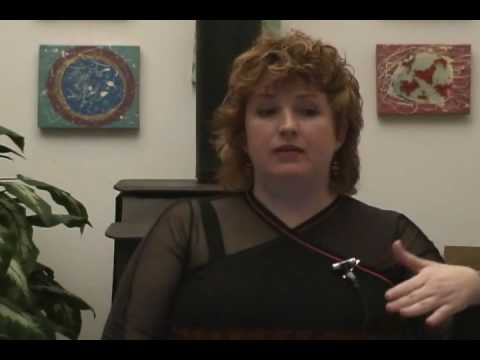 ELOHEIM: 2010, The Year of the Physical
Hello everyone and HAPPY CONSCIOUS NEW YEAR!!!!
First off, let's do announcements (just like at our meetings).
WE ARE NOW WEBCASTING EVERY WEEK and we will continue to webcast once a month.
This week's meeting was a great way to end 2009. The Guardians came in and did energy work on the group. The Visionaries came in and were all passionate and excited. Then, Eloheim came in and gave a preview of the energies of 2010.
The video this week is a portion of Eloheim's insight about the energies of 2010.
The first 6-8 months of 2010 will be the YEAR OF THE PHYSICAL.

What do I think about my body? Honestly! What do I actually think about my body?

Ask yourself the question and STAY IN THE MOMENT WITH IT!

The Soul loves every square millimeter of you. Your physical expression is delightful….it is an opportunity for experience, it is a doorway.

My [physical] creation is being created by my internal journey.
12-30-09 ~ 79 minutes
---
Summary:
Guardians: Opened the meeting by encouraging us to breathe into now.
Visionaries: Urged us to be in the truth of ourselves in our physical bodies, and told us, "The energies of 2010 start with yes to now."
Eloheim: Questions and answers about what shifted in our lives, and what energies came in, in 2009. Talked about 2010 being about physicality. Helped us with an exercise to learn to appreciate the current expression of our physical bodies, even if we want our physical bodies to change.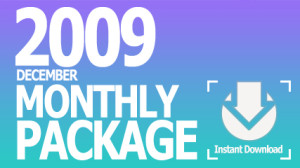 Audio recordings of the six meetings held in December, 2009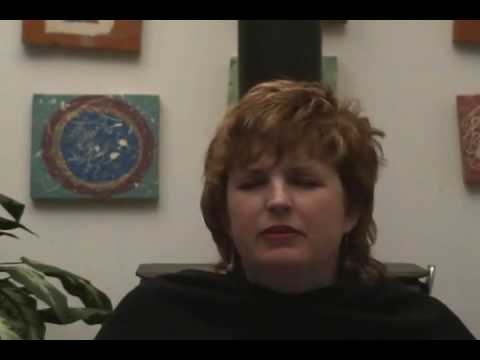 ELOHEIM: Influencing the Physical, Collasping the Lifetimes ~ 12-23-09 VISIONARIES
Wednesday's meeting was LONG – 104 minutes!
The Guardians started us off with an energy alignment and they even managed some commentary.
The Visionaries then spoke about our increasing ability to affect our physical world. I included a portion of their talk in the YouTube video below.
Later two group members shared the experiences they are having with the collapsing lifetimes phenomenon. (If you would like a review of this concept, view the video in this post https://eloheim.com/?p=1829. The section on collapsing lifetimes starts at about 5:45.)
Eloheim clarified the energetics around these experiences and also encouraged us not to limit our experiences by 'needing to understand how they work.' Their example of how we are willing to use things we don't understand rounds out the YouTube video for this week.
We are VERY close to being able to web cast the weekly meetings. I will have more details on that very soon.
Many Blessings,
Veronica
12-23-09 ~ 104 minutes
Summary:
Guardians: Open the meeting with energetic work. They say we carry the truth of us in our hearts like a basket, and ask us to carry that truth with our chins up and shoulders back.
Visionaries: Told us that we are coming up to a portal in which we will experience our own creativity more intensely. They urged us to meet our triggers and challenges with the truth of us, and said: "The only creative force is you experiencing the completeness of you internally and then emanating that into the world, which allows for the complete experience of the world to be revealed to you."
Eloheim: Discussed the fingertip tool that was introduced last week and asked group members how they used it during the past week. Questions and answers with the group led to a deep discussion of alternate expressions.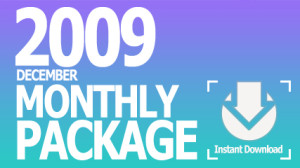 Audio recordings of the six meetings held in December, 2009