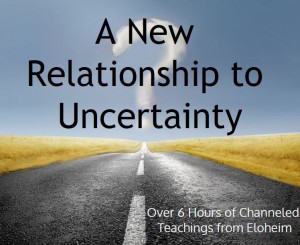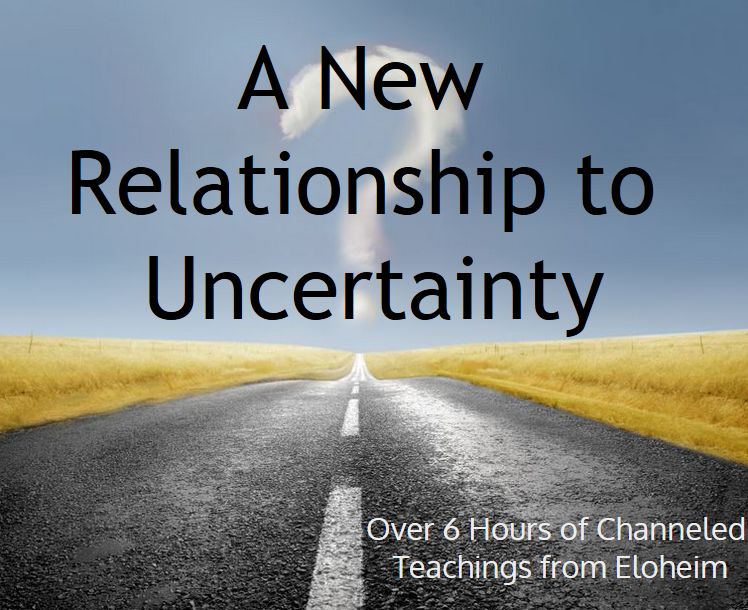 THANKS TO A GENEROUS DONATION, I'M ABLE TO OFFER THIS CLASSIC ELOHEIM SESSION FOR FREE
Uncertainty is unavoidable. You are constantly surrounded by it.
Some uncertainties we can more easily ignore: How does my computer actually work? How many blades of grass are there in my garden? Is it going to rain today?
Some uncertainties consume us: When will I find love? How will I pay these bills? Will I ever live my fullest potential?
How you navigate uncertainty is a choice. These recordings support you as you heal your relationship to the fact of uncertainty leading to a calmer
, more centered, more confident approach to life.
At the time they were channeled, Eloheim told us it was the most important information they had ever given us.
Audio player

Audio download
Uncertainty Session 1
Audio player

Audio download
Uncertainty Session 2
Audio player

Audio download
Uncertainty Session 3
Audio player

Audio download
Uncertainty Session 4
Audio player

Audio download
Uncertainty Session 5