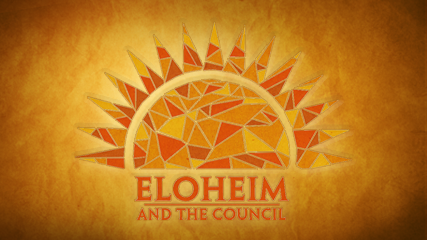 ELOHEIM: A Big 'AHA' from Veronica
I am often asked if I remember what I channel. The answer is, sort of.
When the channeling is happening a variety of things occur. Sometimes I feel very present in my body, sometimes I feel like I am sitting in one of the chairs in the circle listening along with everyone else, sometimes I realize that my mouth is moving and sound is coming out but I wasn't aware of it for a period of time, sometimes I can't recall how they began a sentence when they get to the end of it.
It is always different and often odd and completely wonderful all at the same time.
Lately, it is becoming increasingly clear that I don't remember very much of the actual language of the channeling. I remember the energetics, I can say, WOW, the beginning of the meeting last week was incredible but, I don't recall what was actually said.
As we are working on two books right now, the transcribers send me quotes and paragraphs pretty regularly. This is a huge wake up for me. I find myself saying, 'WHOA that is cool' all the time!
Of everything I have been sent so far, this is the one that really gave me the big AHA. I have been channeling Eloheim weekly for almost seven years now. This quote puts many of their teachings into context. It shows how they have been taking us step by step as we move along the path of Ascension.
This quote came out of a private session, so even the folks that attend the weekly meeting haven't seen it.
Living from the soul's perspective, of course, is only achievable by being in the moment.

And being in the moment is really only achievable by not having baggage with you in the moment.

And not having baggage in the moment is only achievable by becoming conscious of your baggage.

And becoming conscious of what's going on in the moment is only possible if you're willing to break habits.

And breaking habits is only possible if you're willing to confront the biology that says, "Change is too scary."

And confronting the biology is only possible if you have courage.

So it starts with the courage to say, "Life can be different".

And once you have the courage to say, "Life can be different",

then you confront the biology

and then you become conscious

and then you start seeing where your baggage is

and then you release your baggage,

then you are in the moment,

and because by then your vibration is so high,

the moment allows you access to your soul,

to the Akashic Records, and to a completely different way of living

which is being in the body but living from your soul's perspective.
~ Eloheim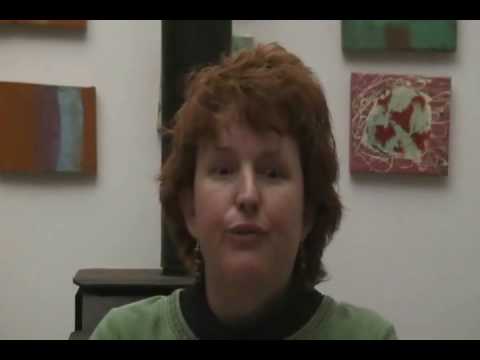 ELOHEIM: Don't Bring Your Baggage to the Moment! 2-25-09
This clip is from the meeting held February 25, 2009 in Sonoma, CA.
This was the first meeting where Eloheim came through with my eyes open for the entire meeting. The week before, there were long stretches of eyes open and in the intervening days, the private sessions were all done eyes open. However, when this meeting started it was eyes open from the start!
Whew! Strangely enough, it felt normal to have my eyes open, but it also felt new and different. I had always wondered what it would be like to channel with my eyes open and I had tried to do it in the past, but it just didn't work. I would get too caught up in the idea of having my eyes open to allow Eloheim's message to flow.
Then, last week, it just happened.
The interesting part of this for me is that I was unable to follow the conversation. I spent the entire meeting asking questions like, "Did that make sense?" and "Did they even complete that thought?" I figured that since no one said anything or got up and left, Eloheim must have been making some sort of sense! Turns out they were.
When I first started channeling a similar experience occurred. Eloheim would finish a sentence and I wouldn't be able to remember how the sentence began! Now, that was a strange experience. Especially as it went on for 90 minutes.
As I worked with the video I made another observation. I very carefully set up the camera to center my head in the screen THEN Eloheim slouches and the video ends up looking like I have no body. Which is an ironic twist now that I consider it.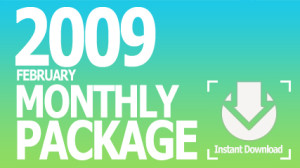 Audio recordings of the four meetings held in February, 2009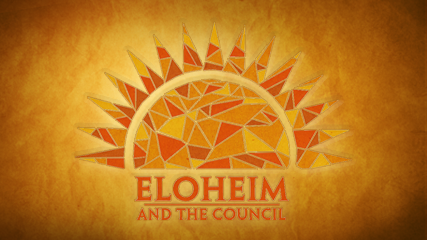 ELOHEIM: Consciousness and Fear – My Story
Before the meeting of 2-18-09 three interesting things occurred:
1. I forgot to plug in the laptop, so we don't have video of the first 30 minutes or so. Managing electronics while in an altered state is a tricky proposition!
2. I requested that Eloheim summarize their teachings about fear.
3. I told a story.
The story was about my recent encounter with a police officer. I have been driving for about 26 years and had never been pulled over for a moving violation.
Recently, on my way through the Sonoma Plaza after dropping off some promotional materials for the Well Being Expo I am producing, I was pulled over for running a stop sign.
The experience continues to teach me quite a lot!
The officer was tucked in at a four-way stop keeping an eye out for folks running the sign. I saw the officer and actually thought, "Wow, he is looking for people to pull over for running the stop sign." When he quickly pulled in behind me I thought, "He must have somewhere to go." When he put on his red light I thought, "He must need me to get out of his way!"
He didn't.
By this time my heart was racing and my body felt so strange. I didn't have a clue what he wanted or why he had pulled me over. I didn't know what one does in this situation AND, I kept remembering that Eloheim had used the example of getting pulled over as an example of how to deal with fear.
So, I watched my fear as best I could. It was on the brink of being emotionally overwhelming. However, I really knew that this feeling had a lot to do with my core emotion (everyone has one and mine is 'fear of being kicked out of the tribe'). I kept watching it and tried to also keep my wits about me.
The conversation with the officer seemed to go on forever, but it was probably only a few minutes. He said that I ran the stop sign. I said that I knew the stop sign was there, felt that I had stopped, and that I had seen him watching the intersection so it is unlikely I would have ran a monitored stop sign.
Then he said the first very interesting thing (I am paraphrasing), "it is strange that we could have such different views on the same event." Ah, I loved that comment! That put me into a more conscious place immediately. I didn't find it strange at all. I thought that was the bit that made more sense then anything else that was happening!
You see, I was talking on my cell phone while I was driving. It is legal to talk on your cell hands free in California, but I still felt strange about doing it. Plus, I was leaving a message for a friend who I was 'worried' about. I WAS IN LOW VIBRATION.
I feel that I attracted the officer's attention with my low vibrational state. He saw it as running the stop sign. I saw it as being less than fully conscious of what I was doing.
Once I got that big Aha, things shifted somewhat. I could feel the fear voice saying things like, "this is going to cost you money, you are going to have to go to a class, etc." But, I knew that it wasn't about money or time, it was about this moment. So, I focused on what what actually happening right now.
I was able to keep money/time fears at a minimum. The overwhelming adrenaline is another story completely though. Wow, the body response in this situation was so intense!
At some point during our conversation, I heard the small voice say, 'make the request.' I asked the officer if he could give me a warning. He then said the second most interesting thing of the conversation, he said, 'How can I give you a warning for something you don't think you did?' I LOVED THAT RESPONSE! It was so conscious.
I replied that I would consider this driver's training 25 years later and I promised to be more conscious about stopping fully at stop signs.
He said, OK, and let me go with a warning.
Whew! Shortly thereafter my cell phone rang. After stopping the car (!) I answered. It was a good friend saying, "My husband just saw you get pulled over on the plaza and I want to make sure you are ok. I am hosting a meeting at my house in five minutes, but I knew I had to call right away!"
Which goes to show:
1. Sonoma is a small town.
2. I have great friends.
3. I didn't get kicked out of the tribe! (ah, the healing of the core emotion, such a powerful process)
The residual processing of the body's reaction to this was much more difficult to process than the actual experience. I was in a lot of discomfort for the remainder of the evening. It has taught me so much that I am actually grateful for it now, but WOW was it hard at the time.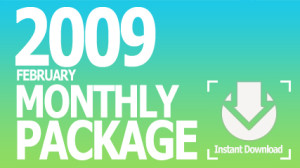 Audio recordings of the four meetings held in February, 2009