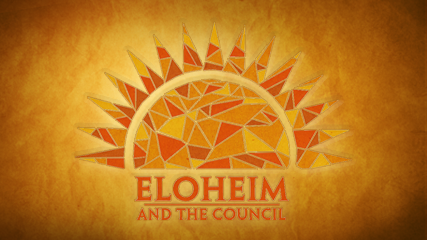 ELOHEIM: Living in the AH AH Moment 11-2-08
This clip is from our first meeting in Martinez, CA on 11-2-08. We have scheduled the next Martinez meeting for Sunday, January 11th, 4:00-6:00pm. If you would like to attend the January 11th meeting, please RSVP by email to eloheimchannel@yahoo.com. If you would like an audio download or CD of the meeting, please visit our new download page at http://www.thechoiceforconsciousness.com.
Eloheim was thrilled to be in Martinez. They were 'fired up' and the meeting moved at a fast pace. This clip begins with a question about dreams and extends into a discussion of living in the Ah Ha moment, Free Will, communicating with your guides, Soul to Soul communication, moving from Homo Sapiens to Homo Spiritus, running your life through insight, living in the moment, Ascension, raising your vibration, consciousness, transformation of your biology, 'shaking your finger' at your guides and Soul, and even more!
Take the revelation of the Ah Ha moment and use it to inform the next moment!

Give up on 'I've got to figure it out' and open up to 'I can just let it in'. It is all there waiting for you now.
SCHEDULING UPDATE:

[stextbox id="warning" image="null"]
Non-commercial, unedited sharing of this message is encouraged and appreciated. Please include the entire message with this paragraph. http://Eloheim.com/ Commercial outlets may contact eloheimchannel@yahoo.com for reprinting permission. This work is licensed under a Creative Commons Attribution-Noncommercial-No Derivative Works 3.0 Unported License.[/stextbox]