GUEST AUTHOR: Anna – I Have Eloheim to Thank
This week's Sharing Sundays post is from Anna.
I met Veronica and Eloheim a month before I left for medical school in Mexico – that was 2 years ago – unarguably the hardest 2 years of my life.
Amidst the many challenges I have faced, I've matured spiritually and emotionally. I have Eloheim to thank. Finding community here in Mexico has not been easy. Listening to the meetings either live or later on my ipod and having private sessions with Eloheim has made a world of difference. I have been supported by their wisdom and many tools.
I do feel as though I've evolved. What that looks and feels like is that I am stronger and can handle more uneasiness, more discomfort and more chaos. I can be present. I can observe neutrally – better. I know myself better. I understand and appreciate myself more – including my rhythms and my timing. I trust myself to take care of myself well and treat myself kindly. I care less what others think about me. I've learned to ask myself "Do I really want to spend my precious energy and attention on such and such thought?" I can say "wow" not "why" more often. I can see that lots of stuff is happening for me, not to me.
Eloheim is a role model – they communicate so succinctly and clearly, imparting big picture wisdom while addressing the minutia I present them. Eloheim and the Guardians even helped prepare me for my board exams! I feel exquisitely met and understood by them. I am immensely grateful for their support and expansive teachings.
Anna R.
---
It has been an honor to watch Anna's journey over the last two years. I am so happy she had a break in her studies so she could contribute to our Sharing Sundays series. Would you like to read other installments in this series?
To read the other installments in our Sharing Sundays series, click here – coming of age ceremony,here – private session experience, here – my favorite Eloheim tool, and here – realizations about victim hood and here – my favorite Eloheim tools.
Would you like to contribute a story to our Sharing Sundays series? Send an email to eloheimchannel@yahoo.com.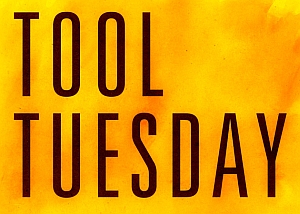 TOOL TUESDAY: Velcro, Don't have Velcro for that!
It's Tool Tuesday! Today's entry – Velcro, Don't have Velcro for that!
Velcro has two different sides, a loop side and a hook side, and it only works if you have both sides. We want you to not have Velcro for the judgments of others. Don't have Velcro on your side. Just don't have it.
You have silver hair. If we said to you: "Wow, you have ugly black hair." Your response would be, "I don't have black hair." You have no Velcro for that judgment.
If, however, we said, "Wow, you have ugly silver hair," it might be more challenging to not have Velcro for our judgment. But, it's still your choice. Use your free will to decide.
Another important place to look for Velcro is in your judgments about yourself. When you stop having inner Velcro for your inner judgment about yourself, it makes it much easier to not have Velcro for the judgments of others.
This tool is very important. Ask yourself, "Do I have Velcro—even empathically—do I have Velcro for it?" And you do. But you don't need to. Now that you're alerted to that, you can re-evaluate whether or not you want to have Velcro on any subject.
***
Veronica writes:
As a sensitive, psychic, empathic, channel, etc., I was a walking Velcro strip. Not only in the ways that Eloheim describes here, but with the feelings of others. I really got this tool and have used it countless times. When I realize I am picking up on others' energy I can say, "Don't have Velcro for that." And then shift to What is true now? to check in with what I am actually experiencing.
***
Velcro is a nifty tool. I use it to bring awareness of issues that need my immediate attention. It's fun to see where issues that once had Velcro no longer do.
—Murster
---
If you would like to read more of our Tool Tuesday entries, use these links:
Candle Wax (Nobody Gets Your Wax)
Who Answers the Door?
There are more Eloheim and The Council tools in our books:
The Choice for Consciousness, Tools for Conscious Living
The Homo Spiritus Sessions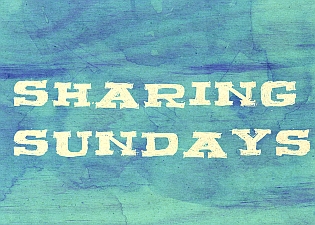 GUEST AUTHOR – Joey talks about his favorite Eloheim tools
Today's installment in our Sharing Sundays series is from Joey. His sharing is all about how he uses his favorite Eloheim tools.
I use short factual statements ALL THE TIME. I think this one just fits like a puzzle piece because I naturally talk to myself – ALL THE TIME. So it's not so far of a stretch in behavior; it's just more conscious. They are especially helpful when I am experiencing something that I don't like, because I can quickly state a preference after my first statement.
I find that I am using "I am ready to interact with my creation" often. It feels empowering and reminds me to be conscious of the reality of what's going on.
I switched up the mantra, I Am In Financial Flow and Money Comes To Me In Infinite Ways. I just use "Money Comes To Me In Infinite Ways." It's tacked onto my cork board.
I'm quite fond of the Circle Of Possibilities tool. It feels so specifically like a healing, comforting tool for me, so even the idea of being mean doesn't come up when I'm using it. I just think it's fun, like a game. I apparently believe that artists can't earn a good, stable living. That was for the most part pretty unconscious until I drew the circle and started figuring out what to put into the pie pieces. It just pulls things out. I'm also a visual person, so that helps -although I can just speak it out aloud as well and that works too.
I use other tools all the time, but not so directly. I was just saying to myself today that the coolest thing about these tools is that they almost become unconscious – that is, they become second nature and therefore the "trying" aspect just goes away. Even if I'm having a crappy day, I know that I can shift anything – I mean really "know" it and not just from an intellectual view point…this was SO not the case even a year ago Just knowing that I can shift anything really clears my head.
— Joey Irizarry Artist/Illustrator http://www.madsketcher.deviantart.com
---
Thanks Joey! Joey creates the little graphics – Sharing Sundays, Tool Tuesday, etc. – I have scattered around the site and in the shopping cart. His art is lovely and he is great to work with! Highly recommended!
To read the other installments in our Sharing Sundays series, click here,here, here, and here.
Would you like to contribute to our Sharing Sunday series? Send an email to: eloheimchannel@yahoo.com