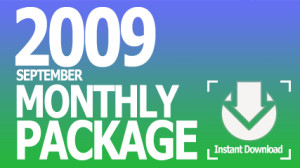 Audio recordings of the five meetings held in September 2009

If you would rather read the transcripts of these sessions, Volume TWO of the Birth of The Council series includes transcripts of EIGHT Eloheim and The Council channeling sessions held between August 5, 2009 and September 23, 2009. Click here for details.
2009 09 02 ~ 74 Minutes
This week's Eloheim channeling focused on deepening the experience of body. It was a very warm night and we had both of the big doors open in our meeting room for the first time this summer. You can probably hear the crickets in the background. We could also hear the breeze in the trees.
2009 09 09 ~ 66 Minutes
Years ago (I remember the night quite clearly) Eloheim told us that there were two modifications made to the free will zone after it was created. Since external modifications to a free will zone sort of negate the whole 'free will' part it was a VERY BIG DEAL that these changes were made.
However, it was deemed necessary and 'approval' was received.
At that time, Eloheim shared one of the things that was changed and told us that they couldn't share the other.
Well, the Visionaries decided to share it on 9-9-9.
The entire meeting (aside from the last question) was a discussion of this revelation. The Visionaries turned the meeting over the Eloheim after about 20 minutes and Eloheim told the story from their point of view as well.
2009 09 16 ~ 84 Minutes
Talk about 180 degree turn around! Last week was the INTENSE Visionaries. This week we had a new visitor who is soft, supportive, and even tender. Eloheim later explained that it was the collective voice of the Souls present.
2009 09 23 ~ 90 Minutes
A large percentage of the meeting was Eloheim checking in about how last week's gathering was settling in with folks. Last week the meeting opened with a message from the 'Collection of the Soul's present.' I suspect this also includes the Soul's of the people who listen to the meeting at a later time.
What I found especially interesting is the powerful and VARIED experiences folks reported. People really did experience their individual 'Soul flavor' in the mix of Soul energy present.
2009 09 30 ~ 85 Minutes
Ensouling the 3rd and 4th chakras, Using the tools