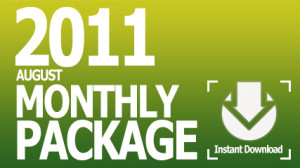 Audio from all six sessions held in August, 2011
2011 08 03 Meeting ~ 104 minutes
Our August 3, 2011 session continued the exploration of uncertainty that Eloheim started on July 27, 2011.
This is the most important information we have ever shared with you. ~ Eloheim
Personally, this information is blowing my mind. It has shifted so many things. I'm almost speechless about it. It's that good.
Received by email:

V…you and the E's were on fire last night…I loved it….really loved it….I had to check in late and missed a bit but I will listen today…There were some things that really spoke to me and I need to listen again.
Hi Veronica, I have already listened again and think I could benefit from another listen and take away more as everything given to others had some application to myself…..maybe the best session ever????
The July 27th meeting introduced an exercise Eloheim specifically designed to illuminate our relationship with uncertainty. On August 3rd, Eloheim did a mini session with each person following up on what came up on the 27th. The meeting of August 10th will integrate this new information with other Eloheim teachings. Last night, Eloheim gave me a preview of the integration and that's when I got speechless.
8-10-2011 ~ 85 minutes
Eloheim continues with part three of their series on uncertainty which began on July 27 and includes the meeting of August 3rd.
During this meeting, Eloheim uses the white board to describe how to incorporate the new revelations about uncertainty with many of their tools including: Circle of Possibilities, Vulnerability/Weakness, Short Factual Statements, and more.
8-17-2011 ~ 79 minutes
The entire Council contributed to the ongoing conversation about our relationship to uncertainty. Each Council member offered their unique perspective and really rounded out the discussion.
2011 08 21 Meeting ~ Q&A ~ 79 Minutes August 24, 2011 – 57 minutes
If you haven't read "the important update from Veronica," you probably want to read it before listening to the meeting. Eloheim talks about it during this session and what they say will make more sense if you know what the update says. You can read it here: An important update from Veronica
In a string of profound meetings, last night was the crowning jewel. I was so moved that I wept in gratitude and amazement.
Received by email this morning:
"Last night, was the most beautiful meeting ever……It moved me…Thanks for sharing."
August 31, 2011 – 77 minutes
The entire Council contributes to the conversation about Uncertainty and moving forward on the transformational journey.