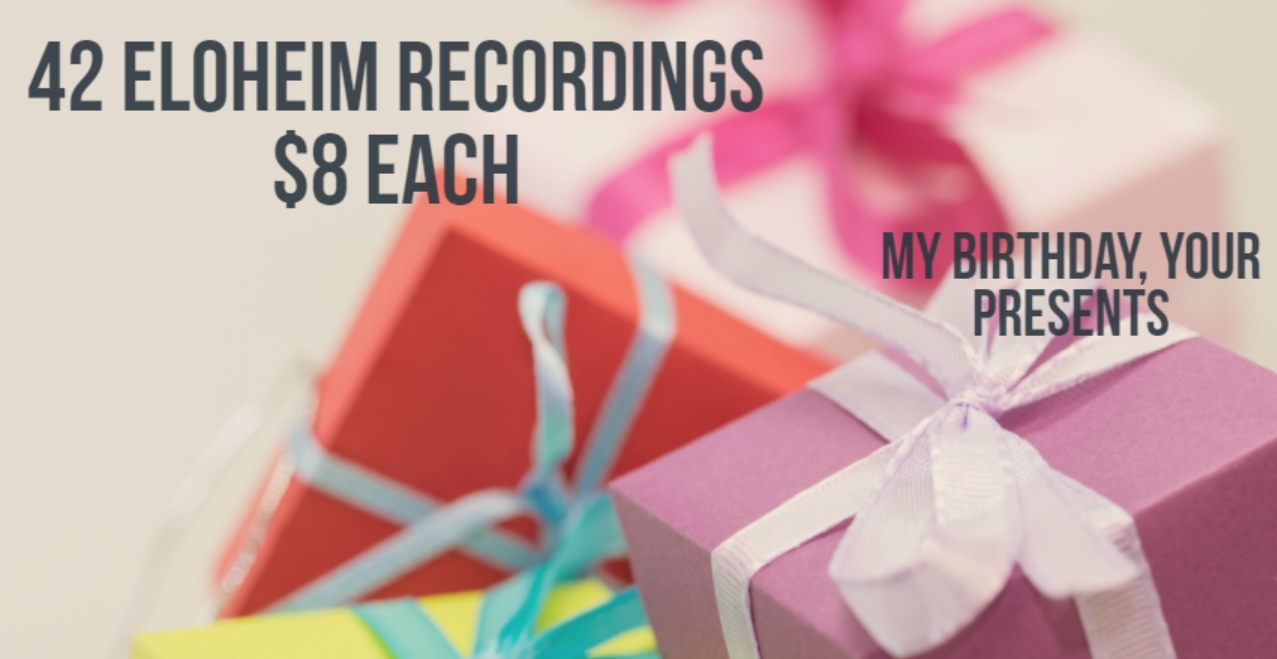 As is my tradition, August means PRESENTS FOR YOU!!!!
This year, I have put all of the meeting packages on SALE!
There are 42 different packages for just $8 each (because August is the 8th month!)
The prices have never been this low before!!!
See all of them here!!!
https://www.eloheim.com/meeting-archives/
Happy, Happy to you!!!