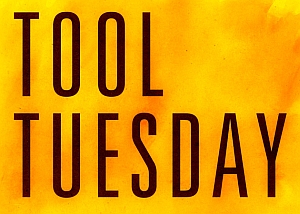 TOOL TUESDAY: Velcro, Don't have Velcro for that!
It's Tool Tuesday! Today's entry – Velcro, Don't have Velcro for that!
Velcro has two different sides, a loop side and a hook side, and it only works if you have both sides. We want you to not have Velcro for the judgments of others. Don't have Velcro on your side. Just don't have it.
You have silver hair. If we said to you: "Wow, you have ugly black hair." Your response would be, "I don't have black hair." You have no Velcro for that judgment.
If, however, we said, "Wow, you have ugly silver hair," it might be more challenging to not have Velcro for our judgment. But, it's still your choice. Use your free will to decide.
Another important place to look for Velcro is in your judgments about yourself. When you stop having inner Velcro for your inner judgment about yourself, it makes it much easier to not have Velcro for the judgments of others.
This tool is very important. Ask yourself, "Do I have Velcro—even empathically—do I have Velcro for it?" And you do. But you don't need to. Now that you're alerted to that, you can re-evaluate whether or not you want to have Velcro on any subject.
***
Veronica writes:
As a sensitive, psychic, empathic, channel, etc., I was a walking Velcro strip. Not only in the ways that Eloheim describes here, but with the feelings of others. I really got this tool and have used it countless times. When I realize I am picking up on others' energy I can say, "Don't have Velcro for that." And then shift to What is true now? to check in with what I am actually experiencing.
***
Velcro is a nifty tool. I use it to bring awareness of issues that need my immediate attention. It's fun to see where issues that once had Velcro no longer do.
—Murster
---
If you would like to read more of our Tool Tuesday entries, use these links:
Candle Wax (Nobody Gets Your Wax)
Who Answers the Door?
There are more Eloheim and The Council tools in our books:
The Choice for Consciousness, Tools for Conscious Living
The Homo Spiritus Sessions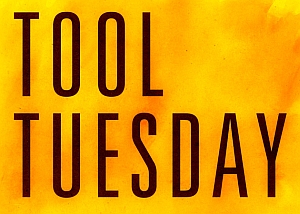 TOOL TUESDAY: Who Answers the Door?
Today I have the second installment of our new series, TOOL TUESDAY! Follow this link to read the first installment, Candle Wax (Nobody gets your wax).
Today's tool is one of my favorites.
Who answers the door? The 2011 version of you
A practical example:
The ex-boyfriend is banging on the front door, you go to answer it but you don't want to talk to him—ask yourself, "Who answers the door?"
Does the four-year-old who's looking for her daddy's approval answer the door? Does the 20-year-old who just wants a boyfriend because she doesn't want to be alone answer the door? Does the 40-year-old who doesn't want to be divorced answer the door? Or does the you of the now that knows that guy shouldn't be in your life answer the door? Who answers the door? You decide that.
This tool is empowering because you say, "OK, I'm not bringing the 4-, 20-, or 40-year-old into this. The 2011 version of me knows that I no longer want this guy in my life. The 2011 version of me can say, 'No'." The 4-year-old probably wouldn't be able to say no because the 4-year-old's still looking for daddy to make it right, and the 20-year-old still feels like she did something wrong, so she's going to have a hard time saying no, the 40-year-old's feeling like he might be her last chance at love, so she's not turning him away.
But in the moment where you bring your high-vibrational self together and you look at that person and you say, "In this moment, with who I am right now, this situation is not OK, and you need to leave. Off you go. The door's getting locked behind you." And then you turn the ringer off on the phone and you just sit with the fact that you actually made a decision based on who you are today. That's where you give yourself the gift of being who you are today and living your life from who you are today, rather than allowing all baggage from the past or projecting into the future.
Using this tool with family members:
A lot of times, when you're working with biological relatives, the stuff that you're learning about is the stuff from when you were five. However, now you're 40 and you're still doing your five-year-old shit oftentimes from a five-year-old's perspective. Work on the issue when you're 40 as a forty-year-old, rather than, "I'm 40 but I'm acting like I'm five, which I've been doing for 35 years with my mom." This gives you a better chance of success, or a different chance of success, of actually learning and growing and becoming more of who you are.
Yes, you can say, "There's something for me to learn here, but my God, me as a 40-year-old trying to act like an eight-year-old with my mom who is now 70, is not working." It's not working and you have the right to say, "I want to learn this some other way."
This is loving yourself, giving yourself permission to set boundaries across your life. Set the boundaries you need to set in order to give yourself the best chance at learning what it is you desire to learn.
***
Veronica writes:
I remember so clearly the first time Eloheim talked about this tool. I was channeling in a living room facing the front door, so it was very visceral imagining the ex-boyfriend on the other side. I have used this tool time and time again in almost every sort of situation. Definitely one of my favorites.
***
I have used this tool, especially with my birth family members, where it was easy to slip into being a 10-year-old again. I no longer do that. I now respond and create from the person I am in the moment.
—Randy Sue Collins