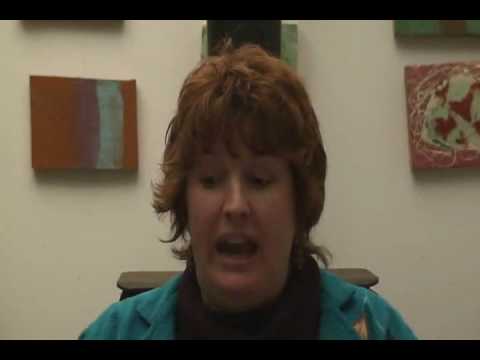 ELOHEIM: Superhero Powers, What's Yours? 4-8-09
I suspect that we will remember the meeting of 4-8-09 for some time to come. As I write this the following morning, I can still feel the meeting unfolding and the energetic expanding.
Two days before the meeting, Eloheim asked me to send an email to the group asking them to prepare. Here is a portion of that email:
They have made it clear that we need to bring 'all of our tools' Wednesday night.

If this email message brings up:
Fear
Unhealed Core emotion
A desire for certainty
Disaster thinking
Bringing the past or the future into this moment
Habitual response
or any of the other things they have been teaching us to transform,

then, deal with it (using your tools) before Wednesday. Ask each other for help if you need to. I would suggest that speculation (although tempting) is not helpful in this situation.

They asked me to email so folks would have a chance to shift any stuff that comes up before hand rather than during the meeting. They want to hit the ground running. They are asking for as much consciousness as we can bring. They aren't fooling around on this.
Eloheim has taught for some time that we are moving from homo sapiens to homo spiritus. They have also taught that "you can't have change without change."
During this meeting, they started teaching us what it is that actually changes during this process of personal transformation.
They did this by asking us:
1. If you had a superhero power, what would your superhero power be? What brand new thing to you want in your life?

2. Why? The why is going to get us where we are going. Let's call this equivalent to your second level core emotion process. This is as important as your core emotion was when we did core emotions.

3. Now that you have looked at why, answer the first question again as it is very likely you found in your superhero power choice: fear, unhealed core emotion, pattern of trying to cope with life, a desire to change your life in an unconscious manner, etc. Now that you have looked at why, what is your revised superhero power?

There is a shadow side to what you decided your superhero power should be and we want to know that you know what it is! As you start having these new experiences you want to make sure that you are investing in the new experiences that actually further your conscious journey and don't instead fuel habit.

The temptation is to take a superhero power that will help you keep coping rather than increase consciousness. Because all of your life everything you have been able to do has been a coping mechanism for things you haven't been able to do.

3. What do you think your superhero power fixes in your life? What problems do you have in your life that it would fix?

4. What do you think is the current block to getting this power?
Some people in the group chose states of being (ie: unconditionally loving) as their superhero power. Eloheim sent them back to the drawing board for a more 'selfish' choice and explained:
1. Superhero powers feel fun
2. It is something you are not currently experiencing. It is something you have not ever had. It is not just your healed way of being in the world. STRETCH! It is something new! It is a new crayon in your box!
3. The description of it makes a good t-shirt (this is Eloheim after all)

All of these things may feel 'pie in the sky', they feel 'pie in the sky' because there is unhealed energy between you and it.
The meeting includes the group offering their choices and Eloheim discussing them. It was quite powerful! Here is a portion of the meeting toward the end.
4-8-09 – 110 minutes
Summary:
– SUPER-HERO POWERS
–If you could have a Super-Hero Power what would it be?
–Why?
–What does this tell you about your core emotion? Or
–What is the shadow side of this power?
–What is your revised Super-Hero Power based on this observation?
–What thrills you about having this power?
–How might this separate you from your spiritual journey?
–What is everyone else going to think of you when you are so different?
–What is this teaching me?— Where am I not trying to see the possible color crayons?
–Time to get specific about what different looks like.
–Why are you afraid of coloring with all of your crayons?
–Coping Mechanism – Body protects the survivability.
–Eloheim discusses the Portal that opened last week during the meeting's discussion.
–Check your fears at the door – Stay in the moment and own your stuff.
–Understanding is over-rated – unnecessary to understand how the rest of the Earth will adapt to Homo spiritus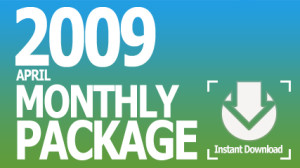 Audio recordings of the five meetings held in April 2009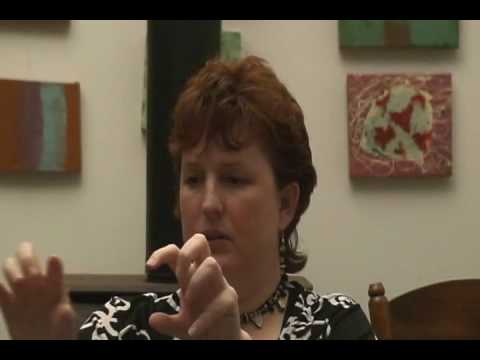 ELOHEIM: Emotions and the Spiritual Journey ~ 3-25-09
REMINDER: Eloheim will be in Martinez, CA this Sunday the 29th at 4:00pm. Email eloheimchannel@yahoo.com for details.
I received a request for Eloheim to talk about emotions and how they relate to the Spiritual Journey. This meeting includes a lengthy discussion of romantic relationships including information on living with an unconscious partner.
This meeting is so full of information that Lois took 8 pages of notes!

Here are a few highlights from the first part of the meeting.
Why have emotions have been given an unassailable pedestal to sit on?
"Rather than telling you what you are, the emotions become the raw material for you crafting who you are."
A definition of Bliss and the path to achieve it.
Where does romantic love fit in? Romantic love furthers the spiritual journey; it shows you where you are ready to grow and gives you a companion on the journey.
Romantic love is a biological reaction. The spiritual journey you take together is the loving act.
How am I processing my triggers while honoring how that impacts my partner?
At some point, you have learned enough about fear.
Later in the meeting:
The Choice for Consciousness doesn't need props!
Service is 'old school!' Emanate a balanced state. That is what you have to offer now.
A question that includes Eloheim's favorite word to say, "squelch!" What do I do with the anger I have squelched?
The end of the meeting:
A discussion of the big changes coming in the last half of 2009 and all of 2010.
A discussion of what non-physical entities attend the meeting.
A discussion of how Eloheim's presence at the meeting is changing.
3-25-09 – 108 minutes
Summary:
-How do we trust the emotions we are having?
-What about "sleeping partners"? When romantic love vs. spiritual growth becomes a necessary choice.
-Telling the truth is an act of consciousness-deep lies are embedded in fear.
-All relationships can teach, but what are you wanting to learn?
-Re-learning is only necessary if you choose.
-The choice for consciousness does not need props;-i.e. equipment, place, environment, etc.
-The ultimate act of Free Will is to align your desire for free will with your desire for consciousness;no one can make you and only you can decide to.
-Consciousness has a global effect–hundredth monkey syndrome.
-Spiritual Cleansing-break down the emotion-Why Why Why Why-be willing to see.
-Negative self talk is NEVER allowed.
-People habituate out of boredom;fill your space with neutral observation-body evaluation.
-Define the stimulus of ALL emotions; happy and sad.
-Eloheim talks about who they are-who is present at the meeting.
-We cannot tell you anything until you ask! the gate must be opened by you and your questions.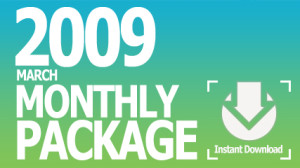 Audio recordings of the five meetings held in March 2009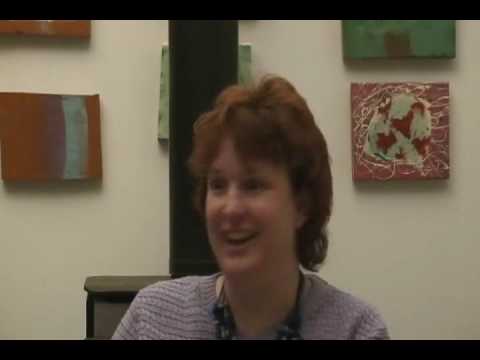 ELOHEIM: Quality of Life ~ 3-18-09
Eloheim meeting held on 3-18-09 in Sonoma, CA – 89 minutes
Topics covered:
The new role of the light worker: Emanating balance.
Perpetual motion: As you invest consciousness within, it magnetizes needs met.
A discussion of the recent Tobias message: It Just Doesn't Matter including an explanation of Eloheim's similar concept of neutral observation.
Setting boundaries. Habitual response. Living from the Soul's perspective.
Yes, becoming conscious is challenging, but habitual response is painful.
Free Will and the senses.
Breaking the habit of bringing the past into the moment.
Releasing baggage from your cells. Using a new part of your brain.
Becoming aware of your unconscious fears.
97% of the time you are in a state of emotion which isn't applicable to the moment: We have labeled this fear.
Your energetic birthright: To live in the moment.
Cutting out the BS that is degrading your quality of life.
You have a master's degree in fear, let's get on to the next course!
The paradigm shift required for instantaneous manifestation. The changing relationship to time.
Your decision to become conscious is affecting the world and it is absolutely none of your business how it looks.
The group decided which section to upload to YouTube this week.
This section is a humorous look at how habitual fears degrade our quality of life. Eloheim uses two different examples to illustrate the point. The conversation then flows into an explanation of where we are on the Spiritual Journey and on the path to ascension.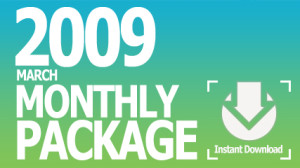 Audio recordings of the five meetings held in March 2009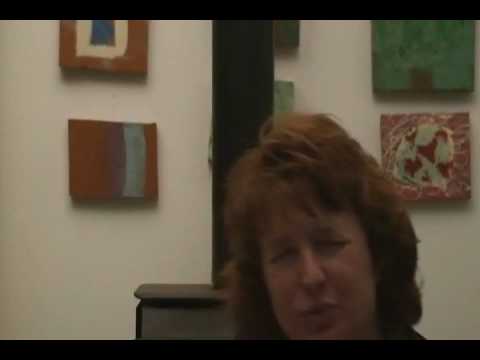 ELOHEIM: The Fear Freeway ~ 2-4-09
The meeting of February 4th was a continuation of the discussion of fear from the previous meeting. Click here to visit that posting.
Eloheim introduced a new concept: the fear freeway. It is a very entertaining way to look at our habits. Here are some quotes from the entire meeting. The video below covers the section about the fear freeway and includes a discussion of rewriting our neural pathways.
In this clip, Eloheim refers to the movie, What the Bleep Do We Know. You can learn more about that movie here.
[Life] could be MORE, are you interested?
Feel the fear and open to insight anyway!
You are asking the body to inform this moment rather than control this moment.
When you experience fear say, "I know that this is only a choice; this isn't the only state of being that is allowed here."
You have always thought that there was [only] one way of being: Fear or Not Fear – Duality. What we are trying to wake up in you is a brand new paradigm that says, "there is also consciousness."
You have the golden ticket and all you want is wind in your hair down the fear freeway! There's more for you but you have to make the spiritual choice using your free will to get on that back road and re-write those neural pathways. If there isn't an AH HA, look for it!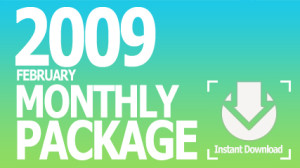 Audio recordings of the four meetings held in February, 2009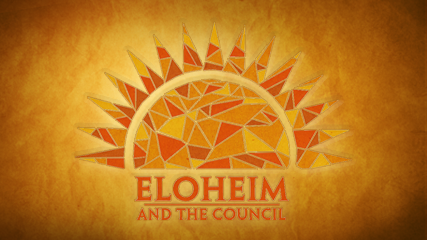 ELOHEIM: Energies of 2009 – Inspiration
This clip is from the meeting held on 11-26-08. Eloheim talks about the energies of 2009. This clip came toward the end of the meeting. Eloheim is pretty mellow by the time the section came along.
If you are interested in hearing Eloheim's insight on the energies of the remainder of 2008, please visit this link:
http://eloheim.wordpress.com/2008/11/27/eloheim-energies-of-december-2008/
Here are some quotes from the clip about the energies of 2009:
Inspiration – that's the word for 2009, both being an Inspiration and receiving Inspiration.
2009 will be about learning to live through inspiration….as your guiding force, instead of habituation…
Operating from a place where you are collaborating with your Soul to accelerate the process of Ascension.
[the process] It's not 'figure it out', it's not 'understand', it's not 'generate answers', it's neutral observation to allow space for inspiration to guide you.

[stextbox id="warning" image="null"]
Non-commercial, unedited sharing of this message is encouraged and appreciated. Please include the entire message with this paragraph. http://Eloheim.com/ Commercial outlets may contact eloheimchannel@yahoo.com for reprinting permission. This work is licensed under a Creative Commons Attribution-Noncommercial-No Derivative Works 3.0 Unported License.[/stextbox]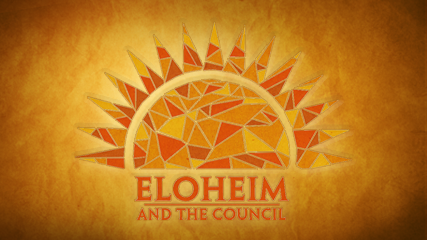 ELOHEIM VIDEO: Safety and a Tool for Healing
This powerful two part video is the introduction of a new teaching from Eloheim. The premise they are working from is that almost all triggers are based on us not feeling safe. Our biology interprets "not feeling safe" as physical danger. This is typically an unconscious process. (Examining your triggers to see how they relate to safety can be a very enlightening process – it was for me!)
Eloheim became aware that, although we are frequently triggered, we are rarely in actual physical danger. Our biology is using a great amount of our energy to regularly and unnecessarily put us into the fight-or-flight state.
Eloheim shares how we can get this energy back and how we can transform our experience of safety, triggers, and habitual response.
Part one is primarily the discussion and discovery of the premise. Part two focuses on the tool. It was one long discussion which I had to break in two due to video length restrictions.
Part 1
[youtube=http://www.youtube.com/watch?v=5LJg48nw13k]
Part 2
[youtube=http://www.youtube.com/watch?v=9mWIxH2XhpY]
Veronica channels Eloheim in Sonoma County, CA.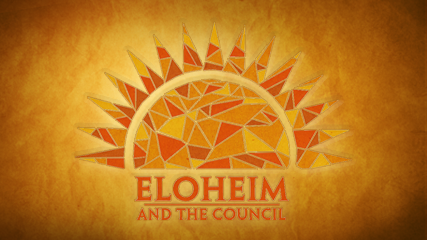 ELOHEIM: Your Relationship to Sexual Energy and Physicality
This audio clip came from a private session on August 16, 2008. In it, Eloheim speaks clearly, deeply, and bluntly about experiencing a new relationship to physicality and Sexual Energy.
The light workers' sexual experience is going to be rewritten in the next six to eight months.

(The key) is to go into the sexual experience with the exact same frame of mind you are going into everything else (with). Where am I habitual with this? … Where are you holding a pattern within you that is old?

This is a beautiful opportunity to blow the doors open and to tap into an incredibly powerful force within you that that wants to have expansion…

Here is an invitation to (find) another place where you are habitual and where you have an opportunity to have a completely new experience.

That is another thing to own – I was built for this…I am a Sexual Being by construction!

Having this re imagined experience of sexuality is the fastest way to re-write your biology…the most powerful engine you have for biologic transformation is the sexual energy.
Click on this link below to access the audio file. It will bring up a new page and you will need to click on the link again. It may take a few moments for the file to start playing. Sorry about the multiple steps. I really don't know why the site works that way!