Upcoming Events

Our next two events, along with our next 'featured event' are shown to the right. Click an event link or the button below for more information. View All Events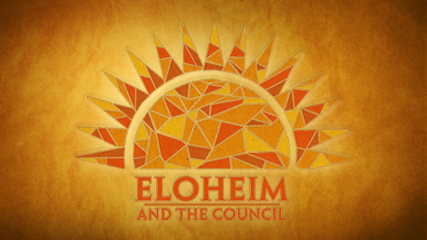 Birthday Month – Day 30 – FREE CONFERENCE CALL!!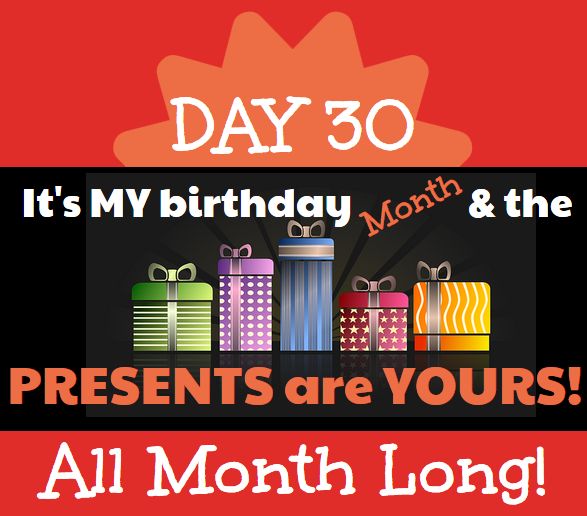 It's been my Birthday Month and the presents have been yours ALL MONTH LONG!
Let's close out the month with a FREE Q&A Conference Call with Eloheim!
6pm Pacific, 9pm Eastern
Register here
Click on the links below to collect the rest of the gifts!
Next steps?
Get more Eloheim tools here
Book a private session here
Lots of other Eloheim talks here
Join our Facebook group here
Did you miss any of the other gifts? Check them out using these links: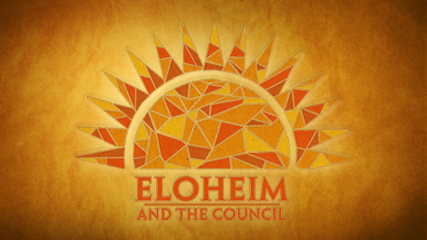 Birthday Month – Day 29 – FREE Book Sample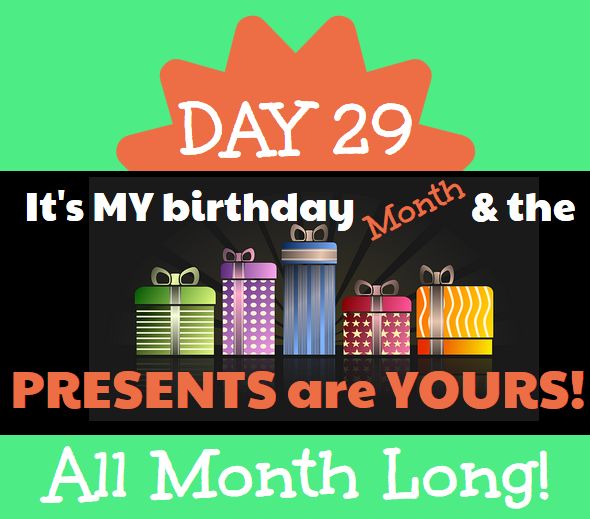 My Birthday – Your Gifts – All Month Long
Today I have a sample of our book, The Choice for Consciousness, Tools for Conscious Living: Vol 2
Preface
The Choice for Consciousness, Tools for Conscious Living series is designed to offer step-by-step tools to support your movement out of the fear-based operating system into the consciousness-based operating system; to help you let go of baggage, static, and unhealthy habits; and to show you how to discard victim mentality, so that you can live fully as the creator of your life.
Volume One of the series contained twenty-two tools that concentrated on the realization that you create your reality. This volume contains sixteen tools created to help you begin to LIVE as a creator.
The tools can be used in any order and are very powerful when combined with each other. This book is not a narrative, but a reference text we hope you will return to again and again.
Before we get to the tools, we want to explain some foundational concepts.
Introduction
The shift from victim mentality to consciousness-based living may bring up discomfort at "putting yourself first." This is often intensified as loved ones try to understand and adapt to your new focus and sometimes resist the change to the "status quo." It can be tempting to interact with the world from a position of service mentality. The choice for consciousness requires you to be very clear about this concept.
Service mentality
Service mentality is the mistaken idea that you should put another's journey before yours, believing your needs are secondary to others' needs. It is the idea that "doing good in the world" comes before caring for yourself.
The most powerful way you can be in the world is by loving yourself well and then walking your life from the place of loving yourself well. When you love yourself well, you give the greatest gift you have to give, and that's your uniqueness emanating. Until you love yourself well, you're not really giving a gift. You're simply doing. You're doing and doing and doing in the world. But there's no flavor. There's no taste.
Healthy service is asking, "How can I emanate the highest possible vibration?"
If you choose to offer yourself in service, the first step is to ask your soul for insight: "What is it that best serves me in serving others, in offering myself to others? What serves me first, where will I grow the most?" You want to be in the most conscious frame of mind possible in order to interact at the highest vibrational level possible. Your emanation is your true gift.
Through the act of loving yourself, you give the gift of the truth of you to this world. There is no truth of you until it includes loving yourself. It doesn't exist. "Empty calories" is one way to say it.
We see folks putting themselves out there in the world saying, "I want everyone to feel better, to feel happier, to have more, to be in a good space." The idea is that taking care of everyone else first is going to be the path to your own bliss, your own peace, your own joy. We have not seen this work well long-term.
People who live to serve others appear energetically drained because their own needs have not been precious to them. They're missing the core amount of attention, of rest, of nourishment, of peace, of quiet, of meditation, of walking, of dancing–of whatever it is that feeds them as a person and keeps them whole. Folks in service mentality have been letting pieces of those things go to other people because they think, "Well, if they're happy I'll be happy, or if they're happy at least I won't be so distracted by their needs."
The path out of this is to set boundaries. Boundaries don't mean: "I don't love you anymore." Boundaries mean: "I have to love myself first so I have extra love to give. I can't give from this place. I have to give from a whole place." If you keep giving from weakness, eventually you will have nothing left. If you set boundaries, you will rejuvenate yourself.
Unhealthy service mentality can be highly triggered when there are large "disasters." You see something on the news and you think, "Oh my God, those people, they don't have any place to live." You look in your checkbook and you send off whatever you can send off and you think, "I wish I could do more." If you feel that your money, time, or skills are the only way to "serve," then you will often be frustrated. Remember, healthy service is asking, "How can I emanate the highest possible vibration?"
Investing in your energetic and raising your vibration is really the way you meet your desire to help the world. The key here is that you realize that as you raise your vibration and live more consciously, your awareness of others' needs will expand, yet your ability to physically interact with their needs will not. Use your free will to decide where you want to physically interact with others. How you manage your reaction to the areas where you are aware of the needs of others, yet cannot physically interact with them, is a spiritual challenge best handled by becoming more conscious, which raises your vibration and increases your emanation.
It may be tempting to be so overwhelmed by the many "problems" in the world that you do nothing, including not working on yourself. We remind you, emanating your truth into the world is powerfully transformative. That's the greatest gift you can give to yourself and to the world.
Change is rarely easy; yet staying the same offers no relief from suffering. We like to say it this way: The choice for consciousness is challenging, but familiar suffering is painful–and it's a pain with no end in sight! Confronting the challenge of change is always worth it.
Why is change so hard? Consider the image of digging a ditch.
Digging a ditch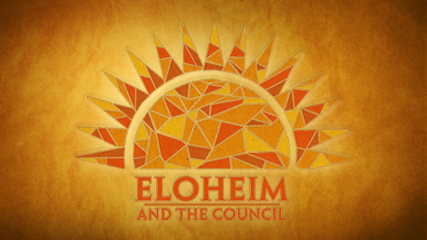 Birthday Month – Day 28 – FREE Eloheim Channeling!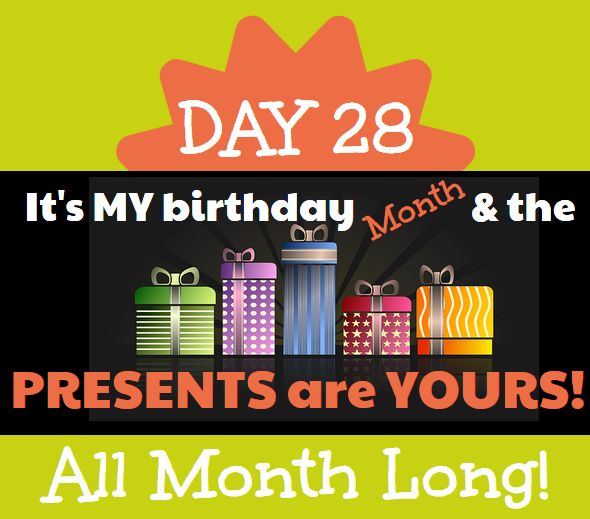 My Birthday – Your Gifts – All Month Long
Today I have a wonderful Q&A call with Eloheim covering lots of great topics. You can read all the questions and access the audio recording below.
________________________________________________________________

Being in the Current Version of You, Information Gathering, and Emanating the Truth of You
Eloheim wasted no time in this session, jumping right into the callers' questions.
The first caller wanted to know more regarding her online dating, about understanding what has changed in order to reproduce it. Eloheim talked about being an information gatherer, about being present in the moment and what our emanation is and does.
This caller asked about her spinal problems and described how being psychically attacked by an ex has her now constantly on guard. Eloheim replied that her body has responded to the tension of being on guard. They asked the caller to notice how the story validates the pain and the pain validates the story. They discussed their tools: the Hamster Wheel Mind, Favorite Familiar Suffering, and Equal Signs.
Another participant wanted to know how to work all day with others and not take on their energy and end up feeling exhausted. Eloheim suggested imagining the energy flowing around them like water around a boulder and using the Blue Bubble tool.
The first question the next caller asked was about pain in his right knee. Eloheim helped him to find his real focus, which is his hesitation about his new interest in sound channeling and wanting to have an income through it. Eloheim said the body is having issues due to wanting to jump but that it feels too hard. They asked the caller to use the Step by Step tool and when the body is having issues, remembering to ask, what step am I on now?
This caller asked for tools and support to quit smoking. Eloheim's answer spoke to the ritualistic aspect of smoking and how becoming more conscious and changing those rituals around smoking can help facilitate change. They said, break the pattern, change the neural pathways, make it a conscious thought, own the choices. And they emphasized, this answer applies to everyone's own personal habits they want to change.
The next questioner asked what she needed to focus on now that she was back on her ascension path. This led Eloheim to the Magic Wand tool, talking about financial abundance, the actionable piece, and being an information gatherer.
Eloheim closed the meeting saying, "Our work is going to always bring you back to what's in your lap [and] changing your reactions to the experiences you're having."
Audio player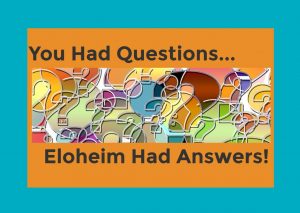 ________________________________________________________________
Next steps?
Get more Eloheim tools here
Book a private session here
Lots of other Eloheim talks here
Join our Facebook group here
Did you miss any of the other gifts? Check them out using these links:
Day 1 | 2 | 3 | 4 | 5 | 6 | 7 | 8 | 9 | 10 | 11 | 12 | 13 | 14 | 15 | 16 | 17 | 18 | 19 | 20 | 21 | 22 | 23 | 24 | 25 | 26 | 27 | 28 | 29 | 30 | 31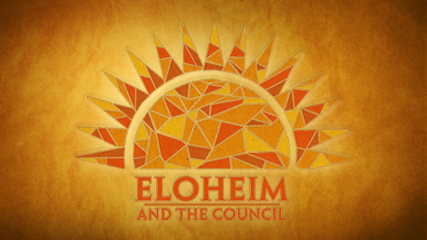 Birthday Month – Day 27 – FREE Channeling!