Volume FIVE of the Birth of The Council series includes transcripts of EIGHT Eloheim and The Council channeling sessions held between January 20, 2010 and March 10, 2010.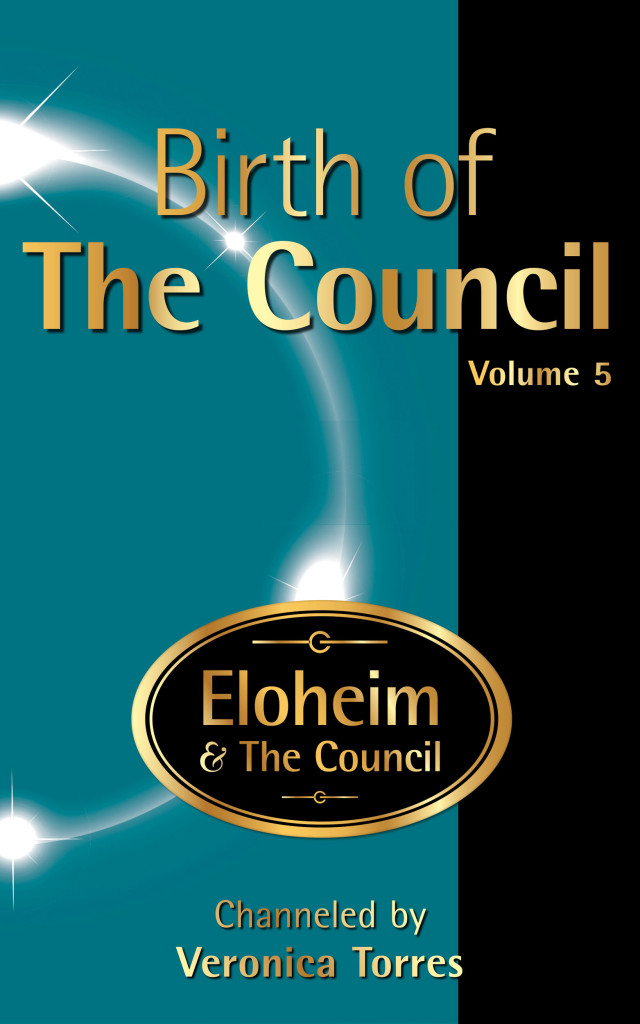 You're here to emanate your complete ensouled self as a gift to all. Let go of preconceived notions and future projections; bring your presence to the present.
Keep in mind that other people are simply reflections of your internal experiences. Your inner truth is externalized, not the other way around. A lot of times, it's the discomfort that you notice. Remember to pay attention to aspects that reflect your transformed life.
Ask, "What am I trying to be certain about?" The answer will help you see where you are in limitation and where you are ready to open to insight from your soul.
Fascination, expressed in the moment, quiets the hamster-wheel mind, making space for the integration of your soul's perspective. This integration changes your emanation, making you more magnetic to what you truly want, what you truly need, to further your growth.
New Council members included in VOLUME FIVE:
The Matriarch
Fred makes a brief appearance.
Eloheim gives a preview of the rest of the council (Warrior and Fred) and explains why the Council has formed.

New Tool in VOLUME FIVE:
Fascination, integration, emanation, magnetism
VOLUME FIVE includes 24 tools:
Big toe, left elbow; Clarity vs. certainty; Concurrent and cascading fears; Don't be mean to yourself; Equal signs; Fascination, integration, emanation, magnetism; Fingertip tool; I am willing; I don't know anything; Mad scientist; Money mantra; Neutral observation; Preferences/Judgments; Scriptholding; Superhero powers; This emotion is a choice; This is happening for me; Velcro; What is in your lap?; What is IS; What is true now?; Where am I lying to myself?; Who answers the door?; You to you (compare).
Additionally, VOLUME FIVE includes 137 definitions of terms and concepts including the new terms: Collapsing of the lifetimes and Balancing first and second chakras.
Published Date
March 12th, 2013
Material Level
Intermediate (Suggested Reading Order: 2 of 8)