In The Spirit Radio with Gary Goldberg
2nd Interview with Veronica and Eloheim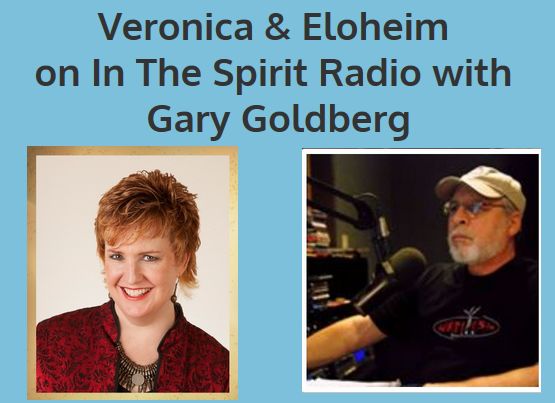 In this follow-up interview, Gary began by asking Veronica, "Who is Eloheim?" He wondered, how did Veronica contact them or did they contact her? Veronica shared her experience and went on to explain to Gary and the audience that Eloheim's role is to facilitate us living the full potential of humanity. She emphasized the non-woowoo aspect of Eloheim's teachings and confirmed that humanity is in a huge evolutionary moment, evidenced by the explosion of the internet.
Gary read an excerpt from one of Veronica's books and that led into a great discussion on victimhood and choices with Veronica.
Eloheim, in turn, talked about operating from our clarity and the centered self. Gary asked Eloheim about tapping into the global consciousness and Eloheim went into depth about diversity, evolution, and the development of "superhero" powers like telepathy.
"Society is evolving," no matter what the mainstream media tells you, says Eloheim.
You'll definitely enjoy this intriguing interview with Veronica and Eloheim!