11:11 Talk Radio with Simra Singh
Messages from Eloheim
March 21, 2016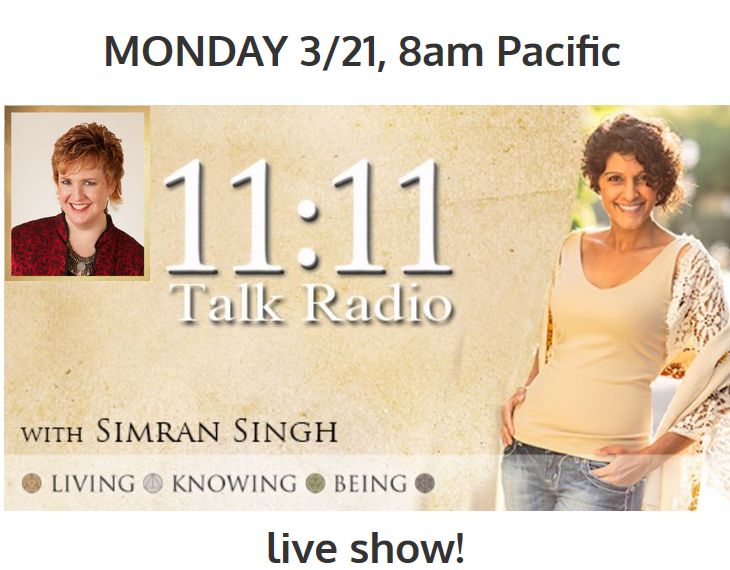 Who is Eloheim? What is the difference between them and the other spiritual teachers and channelers?
These great questions by Simra jumpstarted an in-depth interview with Veronica and Eloheim.
Veronica revealed the fascinating story of how Council came into her life and into the channeled meetings, and then the host dove into Veronica's book, Discovering You. Discovering You is book detailing a private session that Eloheim had with a client about healing unhealthy service mentality. It also addresses the conflict between humanity's survival instinct, whose sole job is to keep us alive, and our desire for evolution and change.
When Eloheim joined the conversation, they discussed some profound questions asked by the host:
How do we emanate our truth in the midst of the apparent darkness, fear, and control going on?
Where is the bridge between our inner connection and the outer world?
What's the distinction between being an activist with a cause and "standing on your heels" (one of Eloheim's tools in the book)?
How does perspective and response change when you focus on your center, on your bone marrow, like Veronica previously mentioned that she has done?
What is the distinction between self awareness and self obsession? Can spirituality itself become an obsession?
To hear Eloheim's responses to these fascinating questions and more, click here