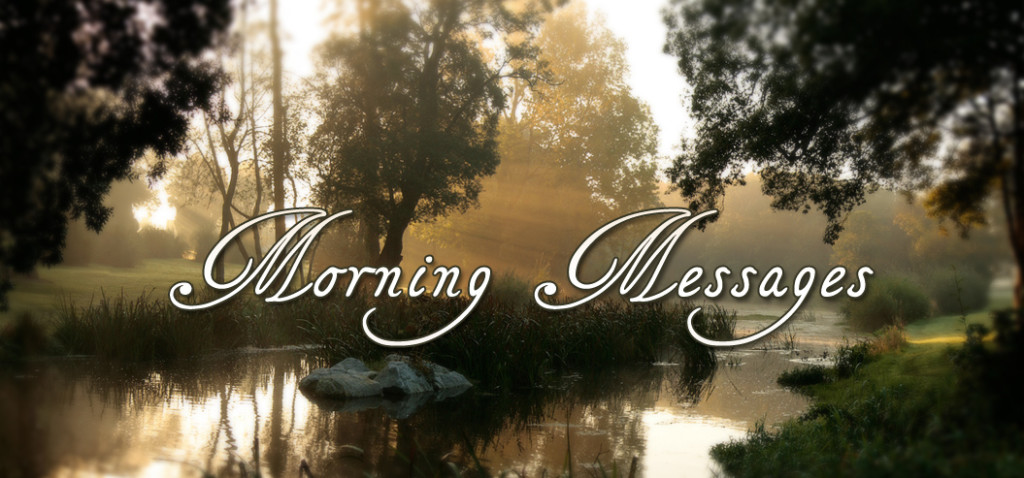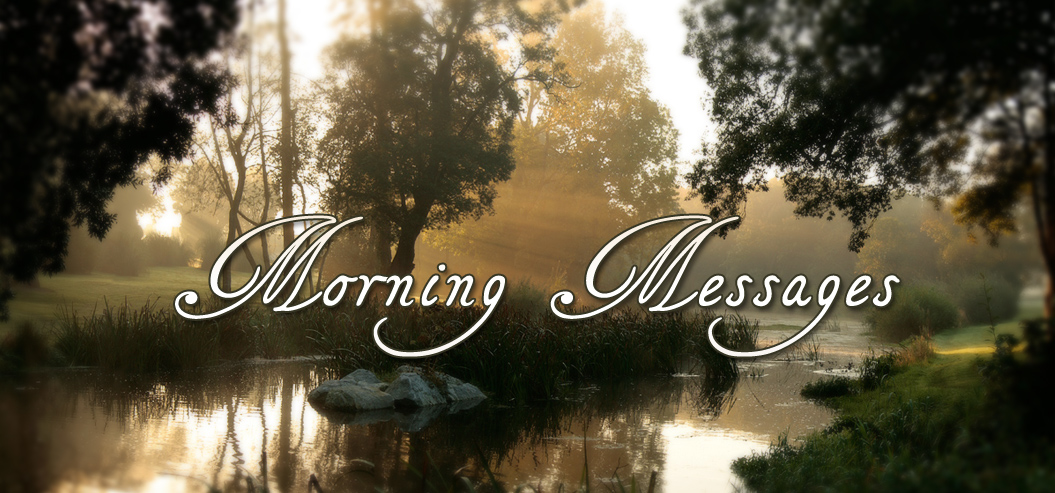 Occasionally, on days when there is no reason to rush out of bed, I have conversations with Eloheim. I document these messages by texting them to a friend who types them up.

These "Morning Messages" are delivered in short bursts whose coherence always surprises me when I read them strung together.

I started sharing them with a small group and they became very popular very quickly. I've decided to share them here as well.
Morning Message #2014-01 February 28, 2014
The rain falls from the sky, the drops sink in and soak everything. The sound is like an orchestra of different instruments. You notice them so keenly. It feels fresh and new. Rain is common, until it's not. There's nothing like the absence of something to make its eventual presence sharper and more vibrant.
This is an ideal example of how remarkable things seem when we connect with Veronica and interact with you. It's always filled with new sounds and sensations. There's always something to explore. You can grow weary of the "same old thing" and the "same problems." If you look closely at anything, you will see nothing is ever the same.
Allow fascination to guide your deeper exploration of now. Find one difference and then look for another. Has the vista shifted, have your feelings changed, do you seem new here?
Don't require this shift to be filled with excitement and adrenaline to "count" as new. This exploration can be one of subtle changes of awareness. Adrenaline-based living, like habitual-based thinking, can only take you so far on this journey.
Allow yourself to explore the more that is here now.
**Here in Sonoma, CA we have had almost no rain for about eight months. Today is very wet and Eloheim used that in their message.**
Your financial support for this offering is very much appreciated.