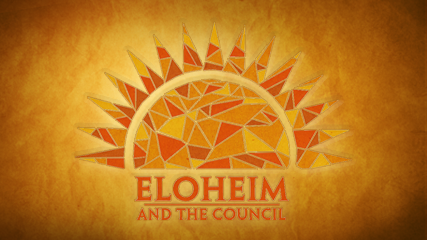 ELOHEIM VIDEO: Safety and a Tool for Healing
This powerful two part video is the introduction of a new teaching from Eloheim. The premise they are working from is that almost all triggers are based on us not feeling safe. Our biology interprets "not feeling safe" as physical danger. This is typically an unconscious process. (Examining your triggers to see how they relate to safety can be a very enlightening process – it was for me!)
Eloheim became aware that, although we are frequently triggered, we are rarely in actual physical danger. Our biology is using a great amount of our energy to regularly and unnecessarily put us into the fight-or-flight state.
Eloheim shares how we can get this energy back and how we can transform our experience of safety, triggers, and habitual response.
Part one is primarily the discussion and discovery of the premise. Part two focuses on the tool. It was one long discussion which I had to break in two due to video length restrictions.
Part 1
[youtube=http://www.youtube.com/watch?v=5LJg48nw13k]
Part 2
[youtube=http://www.youtube.com/watch?v=9mWIxH2XhpY]
Veronica channels Eloheim in Sonoma County, CA.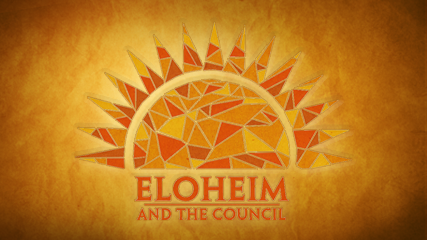 ELOHEIM: Your Relationship to Sexual Energy and Physicality
This audio clip came from a private session on August 16, 2008. In it, Eloheim speaks clearly, deeply, and bluntly about experiencing a new relationship to physicality and Sexual Energy.
The light workers' sexual experience is going to be rewritten in the next six to eight months.

(The key) is to go into the sexual experience with the exact same frame of mind you are going into everything else (with). Where am I habitual with this? … Where are you holding a pattern within you that is old?

This is a beautiful opportunity to blow the doors open and to tap into an incredibly powerful force within you that that wants to have expansion…

Here is an invitation to (find) another place where you are habitual and where you have an opportunity to have a completely new experience.

That is another thing to own – I was built for this…I am a Sexual Being by construction!

Having this re imagined experience of sexuality is the fastest way to re-write your biology…the most powerful engine you have for biologic transformation is the sexual energy.
Click on this link below to access the audio file. It will bring up a new page and you will need to click on the link again. It may take a few moments for the file to start playing. Sorry about the multiple steps. I really don't know why the site works that way!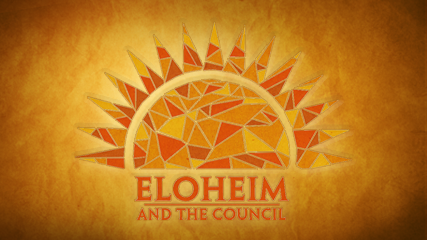 ELOHEIM VIDEO: Use language to break habitual response
This short clip is from the 8-13-08 meeting. In it, Eloheim explains how to use language to remove yourself from the habitual responses of the culture.
Veronica channels Eloheim 5 times a month in Sonoma County, CA. Phone sessions are also available. Email eloheimchannel@yahoo.com for more information.
[youtube=http://www.youtube.com/watch?v=POwyT8w9GvU]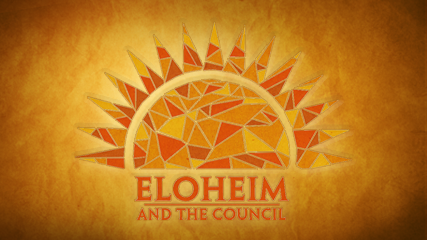 ELOHEIM: How to use Energies of Aug 08 to fuel Ascension
Here Eloheim explains how to tap into the flow of the energies of August 2008 to fuel the Ascension path. This two part clip includes comments from one of our group members expressing how powerful this tool has been for her so far this month. The end of part two includes a preview of the energies of September 2008.
Anything that triggers you, anything that you prefer to have differently, anything you are ready to heal, anything you are ready to release, anything you are ready to transform, anything that you are just ready to dump, drop or be done with, any state of being you would like to experience, any agreement you are making with your Soul. This is the month to get clear about what you are ready to have going on for the next two years.
Eloheim is more reserved and is very forthright during these clips. These clips came after an incredibly emotional opening to the meeting. The emotion I experienced as the channel was generated by the extraordinary amount of compassion that I felt from Eloheim.
This compassion is driven by their understanding of how challenging it can be to walk the ascension path and to 'argue with our biology': When our biology tells us that change is dangerous and should be avoided, when our biology tells us to avoid the unknown, when our biology tries to 'keep us safe' by limiting our transformation.
They explained that the biology which keeps the body functioning even when we 'want to give up' is the same biology which keeps us in habitual response in order to facilitate a feeling of safety. As we walk the path of Ascension, we have to rewrite our habitual responses to triggers. Often, this means confronting deep seated fears and anxieties. Eloheim's compassion for our predicament was nearly overwhelming.
The only way I was able to process and release this compassion was through tears. This is why my voice sounds different in these clips.
Eloheim makes it quite clear that they are here to assist us on the ascension path to the best of their abilities. I included an extended amount of video on this so that you would get the full sense of what they are offering.
Part 1 of 2
[youtube=http://www.youtube.com/watch?v=GK8GwkFWYKg]
Part 2 of 2
[youtube=http://www.youtube.com/watch?v=2v58uSSCeRk]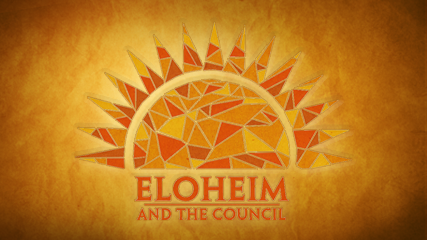 ELOHEIM VIDEO: What are you ready to heal in August 2008?
This clip is from the 7-30-08 meeting. Eloheim revisits the energies of August 08 with specific focus on what you are ready to heal during this powerful month.
You may also want to view the longer description of the energies of August at this link:
Energies of August 2008/
In an effort to give you more of the feel of our meetings, I included a bit of the beginning of the meeting and also included the intuitive sounds by Margy Henderson which are from the end of the meeting.
This is the month to shed that which doesn't serve you.
It would be very interesting to ask yourself each day in August, 'what would I like to release today'….'what would I heal',… 'what is the thing I would transform my experience of?'
[youtube=http://www.youtube.com/watch?v=vB39Apm8_Fw]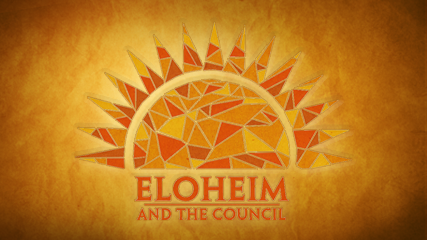 Control and Creativity — Such a dance I do!!
The other day a friend of mine made a very interesting observation. She said, "I don't get you. You have such a fiery personality and are 'A Force of Nature' getting things done, yet when you channel you must surrender to the process. I have never understood how you can be both of those things."
Well, she really hit the nail on the head with that one.
One way I manage this is practice. I have held almost six years of weekly channeling meetings. That is a LOT of practice. Additionally, this is a BIG place of healing for me and it is a major component of my own Spiritual Journey. Moving from "doing" to "being" is a big part of what is going on for me now.
I had a Lifeline Session with Tammas Hamilton about two weeks ago. It was incredibly powerful. The main insight I gained from the session was the idea that Control and Creativity are at either end of a spectrum. When I become conscious of trying to be in Control (of my experience), I now know that there is an opportunity to be Creative waiting there for me. I just have to be conscious enough to move out of my habitual "doing" and open to "being" so I can access that creative place.
As a "Doer" or Force of Nature as my friend likes to say, there has been a great deal of satisfaction with "getting things done MY WAY." A lot of the time that worked out just fine. However, as the energetics change and as I raise my vibration, it becomes very clear that "control" is a low vibrational state.
Releasing into creativity is a high vibrational state.
Actually "being" in the creative state and realeasing the habitual response of control is my current place of growth or, as another friend puts it, "that's what's up for healing right now."
Eloheim and I have had quite a few conversations about this whole process and I would like to share some of their insight.
As we said in the last blog post, there is a big difference between thinking and insight. One of the main differences is the vibrational level. If your vibrational level is to remain high, insight from your Soul needs to become a main source of illumination.

The first reaction to this concept we anticipate is something along the lines of, "you mean I can't use my thinking to figure things out?"

Thinking and figuring things out has been a place of pride for you. It gives you feelings of success. It separates you from the animals. It has made you, "YOU". Again, the concept of "I think, therefore I am" is reveals how important thinking is in your culture.

Now, there is a higher way of being in your world. Thinking is no longer the top rung of the ladder. It is not the ultimate tool for experieincing yourself. There is a new way.

This new way of experiencing yourself is being guided by insight from your Soul.

Right away, you will probably try to understand this. Know now, this cannot be understood by the mind. This is a completely different way of experience illumination and the mind has no place in it.

Also know that you cannot "control" this process the way you could direct your thinking. This process involves being creative (open) about receiving insight. Insight can just pop into your brain, it can come from the song on the radio, from the words of a friend, from the book you are reading, from an error message your computer gives, from the license plate of the car in front of you, from a "conicidence", from a pain in your body, from the plant in your garden, from the smile on your child's face….see how creativity is involved?

Instead on controlling how you get insight, you relaxing into being open to allow the creativity of your Soul to provide you insight.

As you become conscious of this process, the mind will want to understand it. Demanding understanding is another form of control. Allow insight to flow and don't block the flow by demanding to understand how it all works. Just enjoy this new way of being. This new way of being that reinforces a high vibrational state!
For me, a radical form of allowing the flow of insight is to move ahead with a book of the Eloheim materials. This is a process which I cannot control! Every time I work on it, it is a process of creativity and of healing the habitual response of "doing" within myself. Just getting to the point to make this further surrender into creativity has been a huge healing.
We are already having a good time with the book and I will post updates on its progress.

[stextbox id="warning" image="null"]
Non-commercial, unedited sharing of this message is encouraged and appreciated. Please include the entire message with this paragraph. http://Eloheim.com/ Commercial outlets may contact eloheimchannel@yahoo.com for reprinting permission. This work is licensed under a Creative Commons Attribution-Noncommercial-No Derivative Works 3.0 Unported License.[/stextbox]