Year End Compare You to You ~ 2013-12-04
Before this meeting, I was reviewing the Morning Messages and found a list I had created back in August 2013 listing some of the things that I have learned from Eloheim. Eloheim asked me to print the list and take it to the meeting. They used the list to do a year end "Compare you-to-you" review! Here is the list:
• Neutral observation of "what is true now"
• Embracing that what is, IS
• Willingness to be vulnerable
• Choosing to follow what feels juicy and fascinating
• Abiding in the discomfort of "understanding is overrated" and "I don't know anything"
• Seeking clarity and setting aside my addiction to certainty
• Mentally staying on the step I am on
• Not limiting myself through pre-conceived notions
• Relaxing my relationship to time
• Telling fear to take a hike unless it has something new to add
• Maximizing access to possibilities by dropping my fixation on specific outcomes
Continue Reading…
Energies of 2014 ~ 11-27-2013
Eloheim had been talking with me about the topic for this session for about a week before we held it. I was so keen to hear what they had to say and I could clearly see where I was "seeing danger in all stimulus." Eloheim's part is rather long for a YouTube and since The Visionaries decided to do the "energies of 2014″ I decided to make their section the YouTube. However, you can hear Eloheim and the rest of the Council ON DEMAND by following the instructions below.
11/27/13

Guardians: We come here to help you live the life you desire, to learn to default to new patterns of behavior, to learn to move through the things that present themselves to you, to help you be who you wish to be. This unique lifetime is an opening. There is something here for you that has never been here before. Rise to the occasion and allow things to unfold again and again. Seize the opportunity with both hands. Don't let old patterns dictate who you are.
Visionaries: 2014 is the year of incline, as in turning on the incline setting on a treadmill. The incline is not about difficulty but about the opportunity of making steady progress toward your goal. You will be different and your progress and its rewards will be more obvious. You will feel transformation occurring; you will FEEL change moving into uncertainty. As you evolve into a more uncertain state, watch out for victim hood, clear static, and look for tangible evidence of growth. Use the tools to help you stay comfortable in the uncertainty. Stay in the moment. "I'm supporting myself in transformation."
Continue Reading…
You are NOT the small version of you! ~ 2013-11-17
Our November Q&A with Eloheim began with me feeling VERY emotional. The exploration of uncertainty I had been doing came to an overwhelming head and left me in tears of confusion. It was extremely powerful to speak to the group about my feelings and then to further examine what was going on by writing and talking about it. It was only 11 days ago, yet feels more like several years.
The Q&A included questions from all over the world asking a very similar thing: "What do you see going on with me?" The variety of answers and support offered by Eloheim was incredible as usual.
Download and/or watch the session on demand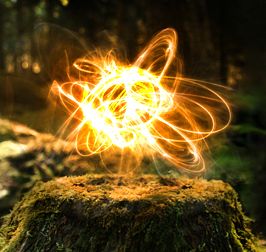 Core Emotion Series
NEW OFFERING
Core Emotion Series
This series includes one 50-minute Core Emotion session and two 15-minute follow up sessions. Learn about your Core Emotion and then have Eloheim help you integrate it during the follow up sessions! We can use the telephone or Skype (audio only). The sessions will be recorded and emailed to you.
What is the Core Emotion?
The most powerful aspect of a private session with Eloheim is that they can assist you in becoming conscious of your core emotion. Continue Reading…
Companionship vs. Connection ~ 2013-11-13
Visionaries: As you move into the end-of-the-calendar season, be on guard about the habits of the holidays. Be aware when you're choosing habit. Ask: "what really enriches me? What truly fuels me?" The new year also brings in a wave of transformational energy. The sense of another year being gone can push on you in new ways. Let the wave buoy you up into Awareness, not knock you down into habit and patterns. You want all the fuel you can get right now, to ride the wave that pulls you upwards.
Eloheim: We observe you trying to be certain about your uncertainty – by making a list of all that you are uncertain about, etc. The tendency to look for certainty about your uncertainty is a coping mechanism. But what genuinely helps is to just own the moment. "I am not trying to avoid now, and I'm monitoring the choices that I'm making about the fact of it." Nothing is happening in error. It's all experience that is enriching you. So let whatever is happening now BE what you want, instead of approaching it in distrust, instead of being in outcome. Uncertainty is your natural state. "I'm confused. YES."
When you find yourself tempted to get into habits, try a new "instead." What do you do instead? What fascinates you? Notice your patterns and don't choose old patterns to go with the new energy. Commit and recommit every moment; catch yourself looking for certainty. Rest in "I don't know, and that doesn't scare me. I am uncertain about everything, and that's just fine". Uncertainty means "I don't know yet." It doesn't mean danger. Being uncertain all the time is actually a beautiful thing. Uncertainty is where true creativity and connection are possible.
Continue Reading…
Ready to Order!!
I just received a brand new shipment and I have full inventory of CFC Cards, Quote Cards, and Magnets!
Order now!
If you are outside the US, email eloheimchannel@yahoo.com for a shipping quote.
Set of 5 magnets!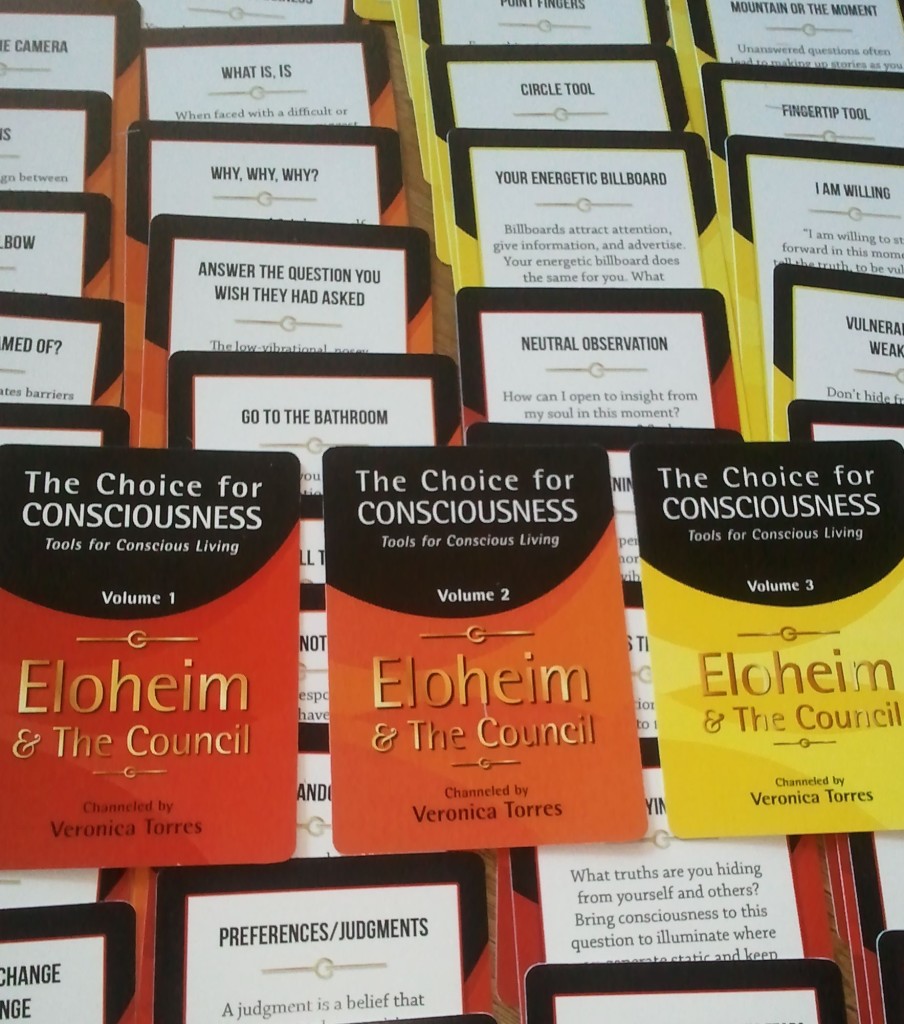 53 cards, one for each tool in our Choice for Consciousness Books!

You Have THE Ticket! ~ 10-23-2013
I really enjoyed the October 23, 2013 session. Powerful ideas powerfully expressed! The YouTube is Fred being super Fredish!

Visionaries: We've been observing how a question gets answered, and how often our answer doesn't give you what you are looking for. You all have some questions that haunt you, that plague you. They are different for each of you, and that difference is fascinating. But many of you don't actually know what your true question is, so the answer is not satisfying. You don't know how to put it into a clear, crystalized, question – for us, or for yourself. It's in your nature to be curious. How do you create a question from a questioning state?
Eloheim: You seem to have an unsolvable issue. It is: "Why can't I…?"… and then whatever it is for you. But you have to figure out what the real question is. Because, at this point in your process, the answers are becoming very individualized. You need to excavate; you need to get beyond the surface. Go underneath, and keep digging.
Don't use the same words that you've long used for your question. Rephrase it. It's not about "trying" again; it's about having a complete change of perspective. You can use your big question, or your big thing, in an equal sign way, to stay small. You can say "I suck here" and then stop. Continue Reading…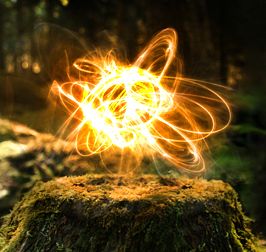 Private Session Series
NEW OFFERING
Private Session Series
Consistent support as you follow your desire for change.
Break habits!
Stop procrastinating!
Move forward!
See things a new way!

The series includes five sessions:
The first session is 45 minutes total. A 30 minute conversation with Veronica to clarify intention, get back ground information, and set the energy, immediately followed by a 15 minute session with Eloheim.
Then, four additional 15 minute sessions either weekly or bi-monthly (scheduled in advance to facilitate stability in the process and add accountability).
You can bring a topic to the series or ask Eloheim what they feel you should focus on.

$300 for the series including 30 minutes with Veronica and five 15 minute sessions with Eloheim.
Once you pay, I will contact you by email to coordinate the schedule. We can use the telephone or Skype (audio only). The sessions will be recorded and emailed to you.
Once the dates are set, you may reschedule one of the 15 minute sessions at no cost. Additional rescheduling will incur a $25 charge per change.
Ideally, the sessions would be held on a Friday/Saturday/Sunday, however, I'm willing to work with your schedule to find dates that work well for both of us.
TESTIMONIALS
I chose to book a series of private sessions with Eloheim because my desire for change is very strong.

I have incredible potential and many gifts to share with the world, yet when confronted with getting on with taking steps forward and allowing myself to bring my dreams and visions into actualized form, I find my old and deep habit of sabotaging myself by procrastinating and constant distraction is even more powerful than my desire for change! This has become beyond ridiculous!

I have had many wonderful interactions with Eloheim before via private sessions, the monthly Q&A and at the Eloheim retreat in Sonoma. I have come to trust Eloheim's incredible ability to see right through me and get to the crux of the matter. Eloheim has always offered clarity and insight that helps me know myself better and given me constructive tools and guidance about how to move forward.

My challenge has been following through on taking action on the advice given and therefore have not given myself the chance of making the necessary changes. I have struggled with being disciplined and focused and I felt guided to work with Eloheim on a more consistent basis to help me break this self-defeating pattern and create new neutral pathways so that I can be and walk my truth and create a way of being in the world that truly fulfills me.

I can't think of anyone who is better suited to assist me on this quest than Eloheim!
"This check-in is just what I needed. Eloheim was able to immediately add value by answering my questions during this highly-focused session." Dave Gardner

"In my mini-session, Eloheim jumped right in, assessed my energy/concern and brought new understanding within minutes. They offered a few simple ways to confront the issue and offered helpful targeted insight. Their fresh perspective and no "beating around the bush" approach is always immensely appreciated and valuable. Even before the shortie session was over, I felt relief, ease, satisfaction and improvement." Melissa

"You want to treat yourself with a heart warming chat, good laugh and some soothing precious words of love and wisdom – then get a session with Eloheim – just perfect!"

"Dear Veronica, I want to thank you and Eloheim, and of course myself for my work as well, for my changed life. My life is so much more pleasant. Loving myself, gained at the retreat, is a huge shift that enables more growth and is feeling foundational. Others have noticed and commented as well about my "looking better" "seeming happier"…must be fairly obvious……
My eternal gratitude is yours.
Bunnies and rainbows at you," Mindy
Change is not Easy
Reblogged in part from http://lifeheartandsoulblog.wordpress.com/2013/10/23/change-is-not-easy/ Follow the link to read the entire post.
It's so powerful to read about the impact Eloheim's teachings have in the lives of those who listen to our sessions.
Change. A subject I have considered for well over two decades. I tried to do little things to satisfy the need, like changed my hair color, went on mini vacations, changed my house decor. While all were fun, none were really what I wanted. It's like craving chocolate and having everything else in the house but chocolate, all the while trying to ignore what your taste buds really wanted all along. Finally you give up and have the damned chocolate! At least, I do. Should have had it first and saved all the calories lol. Ahh, that's what I wanted.

What I really want in my life are kind, spiritual people, sunshine, warm weather, water all around me, and the option to explore new experiences without being given grief about it. Freedom to be me. Is that too much to ask? Well, I thought so for years.

This past week, I asked Eloheim a question during their monthly Q&Q concerning all the obstacles and detours that keep popping up as we make our way towards our big change, our move to another country. It has been one hassle after another, paperwork, people, and the most recent thing this past week was about the house we thought we had settled on with the owner, who now is changing her already agreed on parameters.

Here is part of their answer to me: Continue Reading…