Wow, what a weekend!!!! Our inaugural retreat with Eloheim and The Council was beyond what I had imagined!
I truly can say that we shared in a miracle. Anyone who spends more than a few minutes with me knows that I don't stand for any length of time — EVER. Due to a significant spinal scoliosis, standing is very uncomfortable for me.
When Eloheim told me that I was to stand for the Saturday session, I replied with "I am willing." I didn't know how this would be possible, if I had used my mind to process this information it wouldn't have been possible. I said, "Yes" and we got on with planning the session.
This is the first time I have EVER, in 10 years, channeled for more than 100ish minutes and we went to 138 minutes. Standing, channeling, and doing energy work.
This is impossible, yet it happened.
Yeah, it really did!
Our 2013 retreat will be held September 2-5.
Three nights – Nine amazing meals – all activities – recordings of all channelings!
Early bird price $649, Regular price is $799

25% deposit holds your place ($162.25):
~~~~~~~~~~~~~~~~~~~~~~~~~~~
Payment in full is appreciated ($649):
Some comments from retreat participants: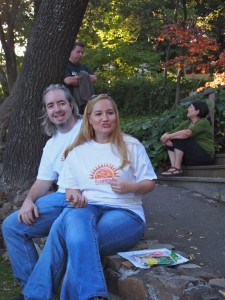 Recognizing the feeling I am greatly loved was my overwhelming experience at the retreat. Witnessing the experience of others with Eloheim as they had their own unique "obstacle" revealed to them and making a deeper connection with their soul was SO beautiful. The feeling was of our being One. You are me and I am you, we are One and that oneness is Love.
-Mary G.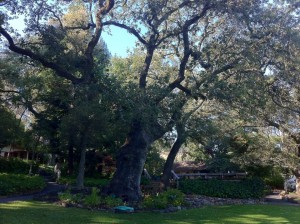 I am home now, and still, in every moment of every day, the retreat is with me.
I am forever changed
-Dorothy F.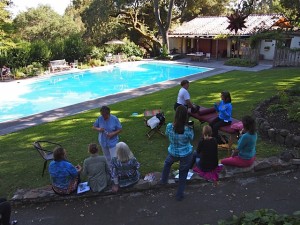 When I awoke this morning, I wished that I was back at the Westerbeke Ranch with all of my new friends, the great food, the quiet and the energy. Fantastic retreat!
-Dave G.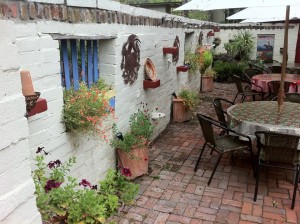 I am so very grateful to the Eloheim for showing me the way to finding my own self and to look at all parts of me that need and deserve immediate attention. I have resonated to the Energy and teachings of the Eloheim and the Council since they first came into my radar not long ago, but my admiration and desire to put their teachings to full use have grown tremendously since being in their company this past weekend.
-Connie O.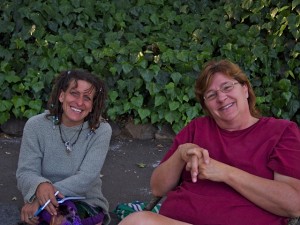 More details coming soon!
Video tour of the retreat center!!