The intense energies of this time are stirring up deep rooted triggers. The energies are poking at the sore wounds within, those parts which are stubborn and often bring out feelings of, "How can I ever integrate this?" The triggers are here because we love ourselves SO profoundly that, even in discomfort, we are willing to choose self-discovery.
The session was mainly about the effective use of level five, "This trigger is MINE!" as we face our last bits of unconsciousness.
The Guardians reminded us of the value of the opportunity we have when we gather with like-minded community to transform our lives. They brought our attention to the present moment. They spoke about the release of those last unconscious aspects, the places where we are hiding the last holdouts, the places where the baggage is invisible to us, and is deeply rooted in our cellular structures. They asked us to be brutally honest with ourselves about where we are still hiding from facing our truth. (see video clip)
They reminded us the need to BELIEVE that WE HAVE THE ABILITY to transform the triggers on a cellular level; a transformation which is totally supported by the energies of 2012.
The Visionaries appreciated the depth that we each have with in us. They reminded us that we have the full power to transform those last unconscious bits. Additionally, they pointed out that we are evolving our physical forms and that's why we are constantly required to face our triggers and transform them.
Eloheim revealed out that when we claim, "This trigger is mine" we are also saying, "This moment is mine" because we are in the moment by choice, from self-inquiry, and self-love. This is the fractal way of experiencing life and being deeply in the moment. The discomfort we feel when we claim the trigger is the potential for discovery
Fred reminded us that we are the galactic beings, we are the expression of God's curiosity, we are infinite and immortal, and we have been built to have the most wondrous experiences. Fred stressed the importance of emanating our TRUTH as it is, freely and without filters. As we emanate our truth this way, we dissolve our "limited beliefs" and allow ourselves to expand infinitely. Mastering level 5 is essential in order for us to fully move on to level 6 and the countless deeper levels.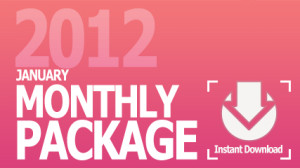 Audio downloads of the five meetings held in January, 2012