Maya is new to our community, but she has been soaking up the books and YouTube videos and just had her first private session. I will let Maya tell you all about it: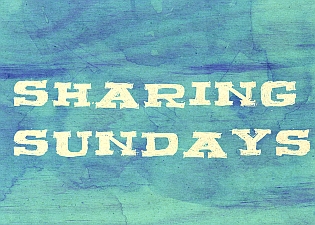 Dear Veronica, I have to tell you that these books and the audios are in perfect timing for me, I can see how I was lead here! This morning, I was reading the section in Homo Spiritus 2 about how the 2nd chakra is triggered by the 3rd one when we get out there into the world … WOW! I cried, it's so meaningful to me and this is the work I have needed to do for at least a decade but never knew how to. THANK YOU!!
Here is an email I just sent to the person that initially told me about you:
WOW those Eloheim books … have you read them in detail? They are blowing my mind, cannot believe how much I have transformed since working with the tools in them. Of course, I am still a work in progress, but progress is at super accelerated rate right now 🙂
Today on my dog walk, this swan started conversing with me … it started with me feeling sorry for it because it was all alone … then I caught myself and made some short factual statements about the swan. This swan is alone. Period. I'm aware of my tendency to feel sorry for it and to victimize it and to make equal signs about it. Period. This swan is swimming around happily. period. It's beautiful. period. I love the gracefulness of the swan. Period. I'm aware of me thinking alone equals loneliness. Period.
I kept walking with the dogs and 30 minutes later was back at the lake again … and as I observed the swan again, it started (energetically) to tell me how it was attracting its mate, that it carried a frequency and it was emanating the truth of itself which other swans could pick up from great distances. Another perfect matching frequency swan would then know of his presence and they would eventually meet up. It was all about timing. How cool is that? And then he told me how most humans don't do that … they don't stop to check the matching frequencies of each others true selves, instead, they match frequencies with egos and emotions and habits and insecurities.. same frequency. Not soul to soul or truth to truth. That's how swans always stay together for life, they are super fussy in frequency matching.
Me too these days 🙂
Talk about insight and connection!
To be honest, not sure if the swan told me that or it was my soul … well, whoever it was, it was good information and it made sense. It had a nice Aha to it 🙂
Wow, this really made me think about how others are always projecting onto us and we to them. Why there is something in everyone we meet that is about us, has to be, otherwise we wouldn't be connecting at some level. This gives me a new awareness of "What's in MY lap?" It's all about matching frequencies and what is out there is ultimately a matching frequency of what is in me. I can acknowledge and appreciate the "good" (WOW, that's me yay!!) and also love and appreciate the "bad" (Wow, that's me too!!) recognizing that, at some level, this is all about me, this is something I have created to allow me to learn from and grow in wholeness plus bringing to conscious awareness aspects in myself that I am ready to have a new relationship with and transform.

A couple of weeks later, Maya sent me this email after her first private session with Eloheim:
Thanks so much for the incredible session yesterday.
I used to wonder why I could never feel a sense of long term fulfillment no matter what I did ….. why I kept feeling I needed to do more, work harder, change things in myself … as if there was something intrinsically flawed about me or maybe something was wrong with my DNA or something equally horrid (talk about me being mean to me!) I now know there's never been anything wrong with me (what a mean perception) but that I had chosen to give away my power by allowing others opinions of me to make me feel bad about myself. Trying to accommodate others opinions and trying to live up to/conform to what I perceived as others expectations was exhausting, frustrating and near impossible. It was like being a puppet on a string, either that or the black sheep rebel. Neither were joyful experiences.
I have since listened to the recording 3 times and WOW!!!!!!!!!!! My life has flashed past me and I can easily see how everything that has ever happened in my life has been placed there so my soul could have this experience. It was great that I already had awareness of my core emotion so that Eloheim could take me so much deeper into the energetics … AND even more great that Eloheim advised me on how to transform it 🙂 Just knowing makes me feel very empowered. I no longer feel the need for others approval, only mine.
What's incredibly funny is when I asked if I could change my name for when I attended the Q&A … so that I didn't have to deal with others opinions of me .. that was so core emotion! I am laughing about this now 🙂 I won't be doing that anymore because knowing, emanating and walking my truth, irrelevant of others opinions or preferences, is what is going to bring me fulfillment and satisfaction. No more resisting others preferences, no more pushing against, no more needing to rebel, no more buts … just flowing with the truth of what's right for me, living it and walking it moment to moment …. And that healed version of me is the Homo Spiritus version of me so I am up for it!
I now get to meet the world with 100% of the truth of me .. wow, that is ease, flow and grace in action; it's vulnerability as opposed to weakness.
I am emerging out of the cocoon and truly looking forward to the unfolding of the butterfly that is the truth of me. Watch this space 🙂
Thank you, thank you, thank you to you and Eloheim!!
Much love
Maya
P.S. Feel free to add all or part of this as a testimonial 🙂
---
It's always very gratifying to see Eloheim's teachings making such a profound impact in others' lives. Thank you so much Maya for sharing your journey with us!
To read the other installments in our Sharing Sundays series, click here – coming of age ceremony, here – private session experience, here – my favorite Eloheim tool, here – realizations about victim hood, here – my favorite Eloheim tools and here – how Eloheim helped me in Medical School.
Would you like to contribute a story to our Sharing Sundays series? Send an email to eloheimchannel@yahoo.com.