Insightful session on the nature of judgement and its relation to us as the absolute creators of our reality.
The Guardians reminded us that the ascending human is a bright light in a dark space and that it's very important to let ourselves to be FULLY seen with our complete emanation of TRUTH. They asked us to utilize the opportunity of their presence to let go of anything we KNOW we are done with. Especially the patterns of the survival instinct which try to limit our exploration of potentials and keep us small.
The Visionaries highlighted that our energetic emanation with others is going through a radical transformation. We need to LIVE in level 5 NOW as opposed to visiting it from time to time.
Eloheim gave amazing insights on the concept of judgement. Whenever we judge someone, the unspoken, unconscious part of judgement is us being mean to ourselves by judging our VERY CREATION. Everything we see in our physical reality is there because we OBSERVED it into creation, as we judge someone we not only block the path of open evaluation of all that is in the moment, we also condemn our own creation of the moment. But when we are out of judgement and open to all that is, we can actually feel, know, and see the connection to the experiences and the experiencer. We can know how the creator and the creations are interconnected. Thus we can move to neutral observation. The best way to move out of judgement is by saying, "That's Not for me, What's True NOW?"
The Girls expressed that there is a belief in us that, "If it's not easy its wrong." The way to get out of it is to realize that we can be in ease with the process and there is a way of movement through the experience which is not based on duality.
Fred shared his exploration and insights about how can we manipulate our physical environment. He stated that the physical form appears dense but it is not, and we are often challenged by the idea that we can change our physical reality. He encouraged us to start laying down the NEW neural pathways by saying to ourselves, "I can hold the TRUTH of physical form being malleable in ways that I have never experienced before."
The Warrior shared a new story from his young days highlighting how an "error" in judgment played out.
The Matriarch thanked us for our attention and our willingness to go through this intense journey
and allowing for the meeting to energetically unfold with the pace that the Council desires it to be.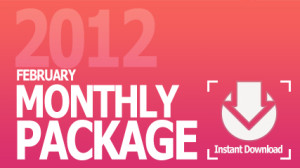 Audio downloads of the six meetings held in February, 2012