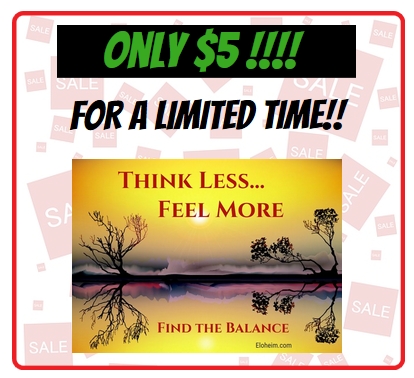 SAVE SAVE SAVE!!!! ONE WEEK ONLY!
Normally $24.99 – this week only $5.00
PACKED WITH AMAZING ELOHEIM TOOLS AND CONCEPTS!
This meeting began with Eloheim focusing on how to integrate the thinking part of ourselves with the feeling part in order to be a whole, balanced person. They described how the Industrial and Technological Revolutions had suppressed our connections to nature, plants, animals, and the seasons and replaced that with scientific methods, which required the need to prove and reproduce results. We elevated thinking over wisdom and insight. Thanks to those revolutions of technology and industry, we have now gone beyond the survival mode and freed up our time, and so we are feeling the desire to get out of hamster wheel thinking and feel more. Thinking so much has not served us. At this point in our evolution
, we are able and desiring to reconnect to the heart. We are asking the heart to join the conversation and to be a part of making decisions.
Get this amazing 97 minute recording for just $5 this week!
Watch the entire session ON DEMAND