On May 30th we gathered in Napa, CA at Michael and Nanci's beautiful home (more photos below). It was a perfect night with warm weather, lovely food, and great company. It really gave me a sense of how amazing our upcoming retreat will be. We still have plenty of room at the retreat including some private cabins for couples! Please follow this link for more details.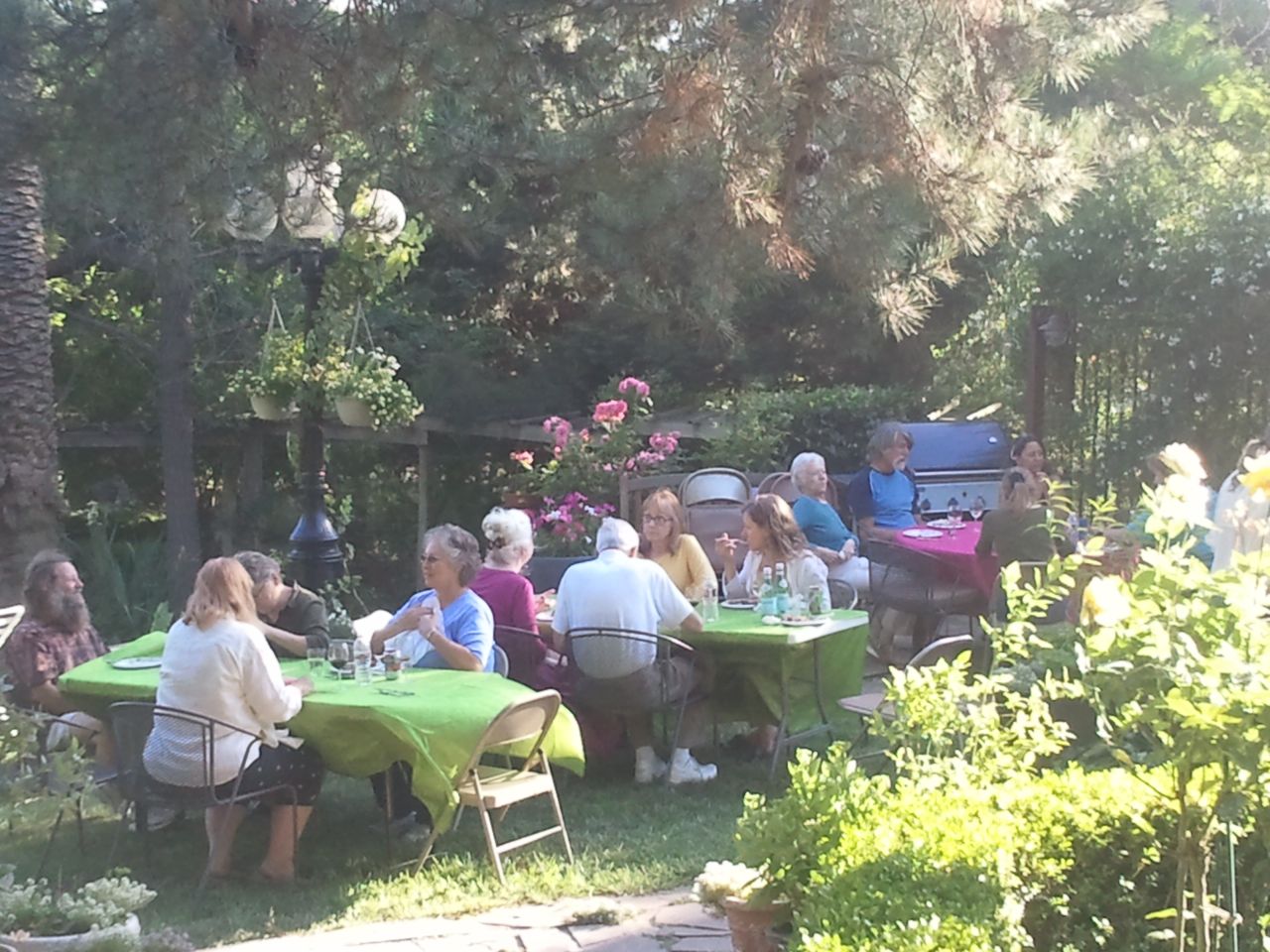 The session was wonderful. Here is the summary. The video clip below is Fred explaining how to stop the hamster wheel mind.
Guardians began the session by encouraging us to feel into the KNOWING of oneness as we are all doing the same thing at the same time in our unique way. Whenever we notice that as a group of humans we are sharing the similar experiences we can remind ourselves that, "I am part of oneness having that experience." To have eyes that look for oneness is an efficient way to tap into our interconnectedness.
The Visionaries reminded us to check inside of ourselves to determine our "lingering" emotional state. Whatever comes up, it is important to honestly inquire into its truth so that more can be revealed regarding our knowing of OurSelf. If the lingering state is "craving transformation," then it's important to determine if we are constantly in a "doing transformation" mode or are we allowing the discovery to happen in beingness?
Eloheim elaborated on the subject of "the generating event" by discussing examples from the group. They gave a new tool for accepting the situation of NOW by acknowledging "This is my first choice."
Fred pointed out that having full knowing of our focused intention is very important to accessing advanced ways of creating, including instantaneous manifestation, teleportation, etc. Getting out of hamster wheel mind is foundational to this idea (video clip below).
The Girls spoke about being aware of our truth and moving in our truth.
The Warrior spoke further about feeling into the oneness and wholeness.
The Matriarch ended the session by reminding that ONENESS means that your awareness of YOU connects with the awareness of another in a way you both still know your individuation and also merge with the connectedness that you both have.
To listen to the entire session and/or watch the webcast replay, please visit our shopping area and choose May 30, 2012.