Read day 1 and 2 here
Read day 3 and 4 here
Read day 5 and 6 here
Day six
This was a full day off for me. My body was having a lot of reactions to the work and the travel so I staying home and rested in the morning. In the afternoon, we had an intense conversation using some of the new teachings. The new ideas about boundaries and vulnerability are peeling away layers in me and it was powerful to access new aspects of my truth.
Eventually the rest of the folks came home and we ended up in the hot tub (again!) I really want my own hot tub!!!
Day seven
Outdoor channeling day! When we were first talking about a Sedona event, I knew it would be a great place to have our first ever outdoor channeling session. I've been working on a hip issue for a few years now (you might recall seeing me use a wheel chair during our London events). I've been seeing a Pilates instructor weekly since about July and it's made all the difference! I was thrilled to be able to walk to our outdoor location. I made a video so that you can come along with us! It was a lovely session in a beautiful spot!
I made a video showing our journey from the house to the final channeling spot.
Video player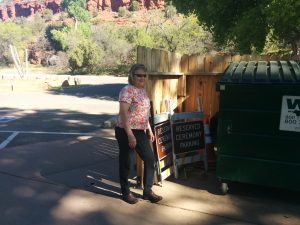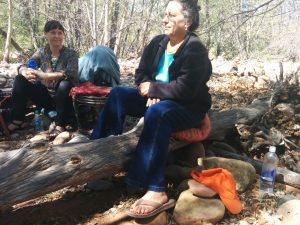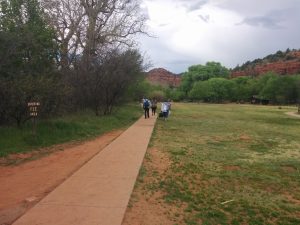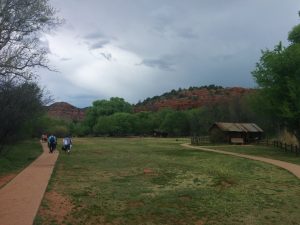 It was our last night in the house. The second half of the event really did seem to go faster than the first half!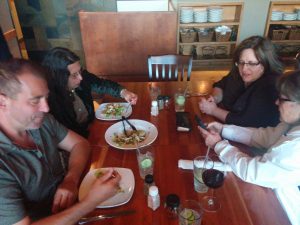 We had our best meal of the entire week which was a lovely way to end.
Day eight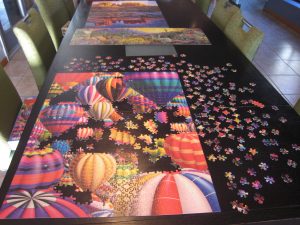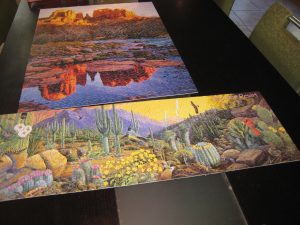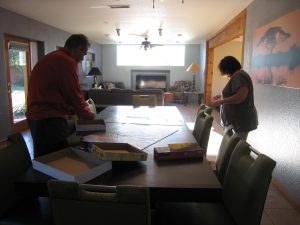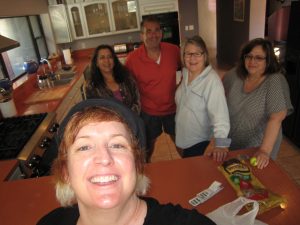 We woke up early and got on the road. We figured we would drive until we needed to rest. Turns out we made it all the way home!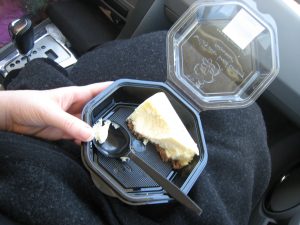 The car was COVERED in dead bugs!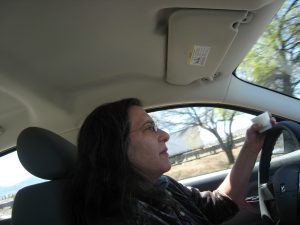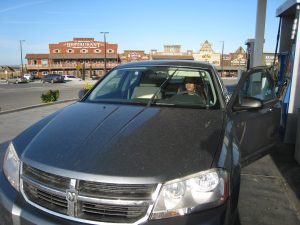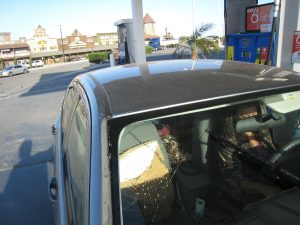 It was great to be back. The unpacking begins …..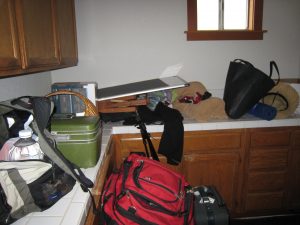 Since then
I've re-listened to nearly all of the Sedona recordings. They are blowing my mind. This really is E at the pinnacle of their teachings thus far. So actionable
, so clear, so helpful….. I've replayed day one 3 times already! Day three was so powerful that I was actually getting dizzy from the energy coming off the recordings!
Here are some comments from those that have listened:
Have to send you this quick message. I am nearing the end of the Sedona material and I am freaking out with excitement !!!!!!!!!!!!!!!!!!!!!!!!!!!!!!

Every word is just blowing my world, I can't contain my excitement, and I have filled pages of notes to talk to you about , just don't know how I am going to cover it all !!!!!!!!!!!!!!!!!!!!!!!!!!!!!!!!!!!!!

No time to re-listen to it, like I like to get every nuance to catch things my brain missed the first time, and it will have to do for now. I would like to stop time to take it all in, in its fullest.

YOU ARE FREAKING INCREDIBLE, & THANK YOU for including me in your bubble / truth expressed in the physical !!!
Just finished listening to the Sedona Recordings….
POW-ER-FULLLL!!!!

First of all, THANK YOU!!! to all who were there in person. Your bravery and vulnerability made it possible for Eloheim to go to the 9th level and I appreciate the effort that takes!

I feel different now. More settled (peaceful?), more encouraged to change, more able and willing to go among the folks at my job and truly be the energetic leader with the tools in hand.

The life changes to come through this journey are astounding…the potential I feel is greater than I've ever felt in the last 10 years of these teachings! The door is open, I'm stepping through.
There's a lot in the Sedona Retreat.

A summary of years worth of teachings. An anchoring of the present. And a huge plop of things to come.

I was there and am still picking up more as I relisten a second time.

If it was a book, it's a keeper, I would reread it time & time again.

The tenacity and timelessness of the physical surroundings helped support the energetics.

~~~~~~~~~~~~~~~~~~~~~~~~
Order the recordings!
The kick off event – The Uncertainty Spectrum. Click here for more details. This channeling is referenced in the Sedona channelings.
The four retreat recordings – Over five hours