Our July 11, 2012 session was so powerful. Eloheim spent a large portion of the session following up on the "Notebook Tool" that was introduced on June 30, 2012. Eloheim crafted the Notebook Tool for Randy to help her with long-standing challenges around money. Randy had LIFE CHANGING experiences as a result of using this tool. I have received more emails about this tool than any other. People all over the world are reporting HUGE HUGE HUGE changes after using this tool for only a few days. Personally, it changed my life.
However, Randy's journey with this tool didn't end during this session. Hear what happened next and how it created even deeper transformation by listening to this YouTube video. I put the initial description of the tool, Randy's first report, and her follow up to the experiences that happened after the 7-11 session, in one video.
IF YOU LISTEN TO ONE ELOHEIM VIDEO THIS WEEK, MAKE IT THIS ONE!

ADDED on 2012-08-19 – Eloheim expanded on the Notebook tool in the August 15th session

I also enjoyed this tool that Eloheim gave for creating power phrases to describe your work and passions.
7/11/12
This was further, and fascinating, exploration of the notebook tool.
The Guardians: In spite of technical mishaps that just happened, the group stayed very centered and held the energy of "we'll just have it unfold." This offers a presence and allows an opportunity for a peaceful exploration of discovery.
The Visionaries: Noted that, with the missed meeting last Wednesday (due to a holiday), a pattern was broken. You are used to having patterns in your life but it is time to re-evaluate them. "This is a new moment here. Do my old patterns still serve me?" Look at your patterns, make a list, and pick one a day to question that you haven't questioned before. Give yourself the opportunity to know yourself anew.
Eloheim: A very helpful discussion with three attendees that brought up all kinds of lessons from the tools and how it impacts our lives.
For creating a business, you can't think of how the outcome is going to be. You need to be in the moment. "I will offer up my emanation and my truth – and whatever happens is none of my business." To describe what you do to others, be concrete and find shared terminology (not woo woo) . Truth, truth, truth, with periods at the end. Write down what you think you want to do. Then put the vague descriptions on one side of the page and the solid descriptions on the other side. Notice the difference in energy, and see if there is more fear in the vague parts.
Randy: When using the notebook tool, at first it was all about the trigger (money). After some time of doing that, I cleared enough space for insight, which lead to an encounter with a homeless woman who reminded me of my daughter and affected me deeply. She represented my worse fears, and yet I saw that she was not dead. The following days, my obsession with money was replaced by the effort it took to be very conscious with this woman in order to genuinely help her.
There was a discussion about setting boundaries, and staying out of stories; using short, factual statements. After the initial efforts were made to the women, it's then becomes about Free will. She must ask and open the doors – like we do with you. We wait for you to tell us to 'please take it further'. There was also discussion of treasures lurking in closets, and money flowing in after the space is opened up.
When you use the notebook tool with whatever your obsessive thing is, you may find there are two that timeshare. Every time the thoughts come up, write it down. Then ask 'what is true now?' And let that be body-based. Body-based truths are high vibrational. "My back hurts. I see trees out the window." That awareness cracks open the moment, which is what we're really trying to do.
I am willing – you can't lie with this tool. If you don't feel willing, then use the 'what is true now' tool instead.
The religious idea of "I just let it go" or "I'll just turn it over to God or the angels" is not always helpful. Instead, ask 'what is true now?' Because you are a co-creator, you are asking for insight, and you are ensouling the body. This means that both of you are involved. It's up to you to contribute to the conversation, as you are in charge of the personality. Have the experiences that you can have here as a human. That is the gift that you bring back to your soul.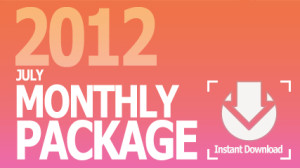 Audio downloads of the five meetings held in July, 2012