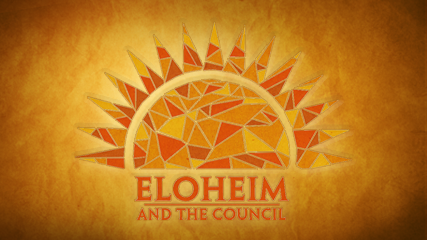 ELOHEIM VIDEO: Use language to break habitual response
This short clip is from the 8-13-08 meeting. In it, Eloheim explains how to use language to remove yourself from the habitual responses of the culture.
Veronica channels Eloheim 5 times a month in Sonoma County, CA. Phone sessions are also available. Email eloheimchannel@yahoo.com for more information.
[youtube=http://www.youtube.com/watch?v=POwyT8w9GvU]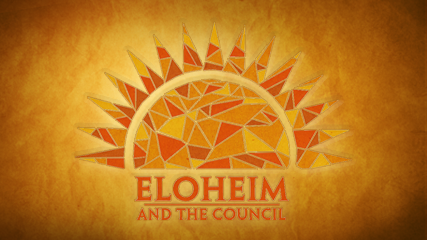 ELOHEIM: How to use Energies of Aug 08 to fuel Ascension
Here Eloheim explains how to tap into the flow of the energies of August 2008 to fuel the Ascension path. This two part clip includes comments from one of our group members expressing how powerful this tool has been for her so far this month. The end of part two includes a preview of the energies of September 2008.
Anything that triggers you, anything that you prefer to have differently, anything you are ready to heal, anything you are ready to release, anything you are ready to transform, anything that you are just ready to dump, drop or be done with, any state of being you would like to experience, any agreement you are making with your Soul. This is the month to get clear about what you are ready to have going on for the next two years.
Eloheim is more reserved and is very forthright during these clips. These clips came after an incredibly emotional opening to the meeting. The emotion I experienced as the channel was generated by the extraordinary amount of compassion that I felt from Eloheim.
This compassion is driven by their understanding of how challenging it can be to walk the ascension path and to 'argue with our biology': When our biology tells us that change is dangerous and should be avoided, when our biology tells us to avoid the unknown, when our biology tries to 'keep us safe' by limiting our transformation.
They explained that the biology which keeps the body functioning even when we 'want to give up' is the same biology which keeps us in habitual response in order to facilitate a feeling of safety. As we walk the path of Ascension, we have to rewrite our habitual responses to triggers. Often, this means confronting deep seated fears and anxieties. Eloheim's compassion for our predicament was nearly overwhelming.
The only way I was able to process and release this compassion was through tears. This is why my voice sounds different in these clips.
Eloheim makes it quite clear that they are here to assist us on the ascension path to the best of their abilities. I included an extended amount of video on this so that you would get the full sense of what they are offering.
Part 1 of 2
[youtube=http://www.youtube.com/watch?v=GK8GwkFWYKg]
Part 2 of 2
[youtube=http://www.youtube.com/watch?v=2v58uSSCeRk]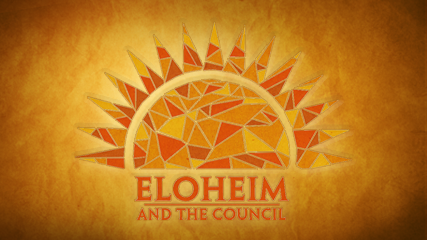 ELOHEIM VIDEO: What are you ready to heal in August 2008?
This clip is from the 7-30-08 meeting. Eloheim revisits the energies of August 08 with specific focus on what you are ready to heal during this powerful month.
You may also want to view the longer description of the energies of August at this link:
Energies of August 2008/
In an effort to give you more of the feel of our meetings, I included a bit of the beginning of the meeting and also included the intuitive sounds by Margy Henderson which are from the end of the meeting.
This is the month to shed that which doesn't serve you.
It would be very interesting to ask yourself each day in August, 'what would I like to release today'….'what would I heal',… 'what is the thing I would transform my experience of?'
[youtube=http://www.youtube.com/watch?v=vB39Apm8_Fw]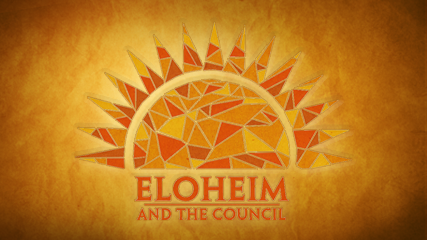 ELOHEIM VIDEO: Recognizing Your Ascension Path
In this quick clip from the 7-23-08 meeting, Eloheim discusses the decision to have your Spiritual Journey become the number one priority in this incarnation and how that relates to the Now and to the Ascension process.
The Eloheim are consistently able to provide penetrating insight into the Spiritual Journey and have been of incredible help to many who felt stuck in their Spiritual Growth. (see below the video for comments)
We hold 5 public meetings per month in Sonoma County, please accept this invitation to join us if you are in the area. Individual sessions by phone can be arranged by sending an email to eloheimchannel@yahoo.com.
[youtube=http://youtube.com/watch?v=rgHNW2v3K60]
Thank you for all you do and being so willing to pass on this wonderful, healing, energetic information. Your group has changed my life so much for the better, I can't tell you. Now I truly feel like I am on purpose when I go out in the world! What a gift. And I am seeing the results of my sharing what I learn each week.
— Randy C., Kenwood, CA
For thirty years I have explored many avenues on my spiritual path. I have read many books, attended lectures, meditation groups, and seminars. I had lots of knowledge, but I found applying it was difficult. My book knowledge really didn't help me deal with everyday emotions or events. A year ago I began to attend the Eloheim group in Sonoma. The messages have been life changing. I can feel myself responding differently, as I apply what I have learned. I look at events differently, looking for the gift, rather than slipping into emotion. Eloheim's teaching is Truth for me. I find it pertinent and supportive. It takes diligence and mindfulness, but the results are powerful. I am very grateful for what I am learning. Thank you Eloheim and Veronica.
— Marilyn P., Sonoma, CA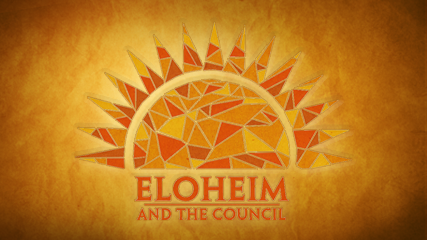 ELOHEIM VIDEO: How the NOW Leads to Bliss
From 7-23-08 part 2 of 2:
When you stop and (are) conscious of the now, the next moment is a moment of discovery. When you allow yourself to be swept along with habitual responses to the now, and your judgment that something (you are experiencing) is bad, the next moment is suffering.

So, you choose.

It is a Spiritual Choice.
The video image is quite dark as the sun went down and the room lights were off. This is part two of the discussion about the moment from the meeting of 7-23-08.
[youtube=http://www.youtube.com/watch?v=QcORCh6YdKc]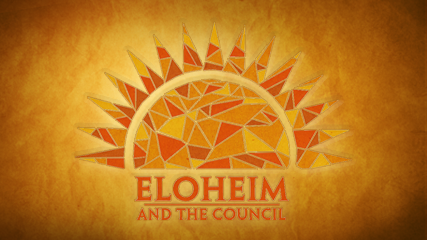 Eloheim Video: Energies of July 2008
Each month, Eloheim gives us a summary of the energies for the upcoming month. Here is the session that covers July.
Part 1
[youtube=http://youtube.com/watch?v=RWf7JiNams8]
Part 2
[youtube=http://www.youtube.com/watch?v=hwYWjthzgaA]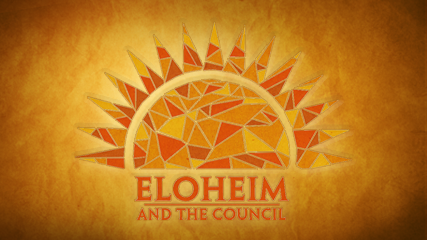 ELOHEIM VIDEO: Staying clear of low vibrational beings
Video from the meeting of 12/26/06. Eloheim's comments about staying clear of low vibrational beings. It was cold that night and I am wearing a fun hat!
[youtube=http://youtube.com/watch?v=oo9zety0J40]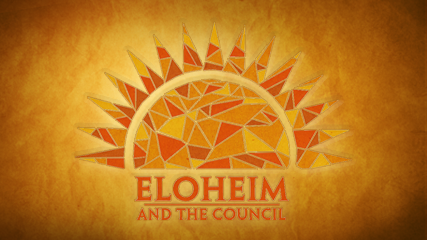 ELOHEIM VIDEO: Guidelines on raising your vibration
Here is a portion of the meeting from Nov. 15, 2006. We plan to add additional and newer videos in the coming weeks.
[youtube=http://youtube.com/watch?v=199t6VQ62NY]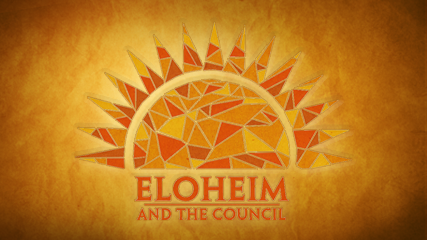 Two Eloheim channeling meetings next week, Tues and Wed
Since next week is the first Tuesday of the month, we will have our monthly meeting in Santa Rosa.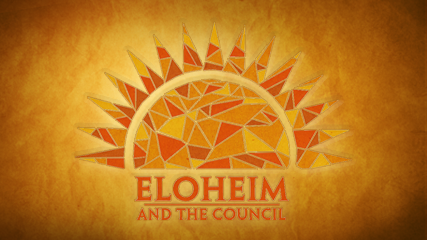 Thinking and Insight, they can feel the same, but are not.
Yesterday, Eloheim clarified something for me and I thought you might enjoy hearing about it as well. Sometimes, I can hear Eloheim as if they are standing right next to me. Other times, it seems like they are so far away that I can barely make out their words.
Eloheim has committed to always being available so I figured the difference in my experience had something to do with me. Their explanation was quite interesting. It started with a reminder about what the mind and thinking are really about and moved into how we can understand how Thinking and Insight can feel the same, but are quite different.
When you were more connected with the Earth, the flow of the seasons, etc. It was much easier to "Be". When you are in a being state, receiving insight from your Soul is your natural condition.

As your culture moved away from a connection to the Earth and expereinced an Industrial Revolution and then a Technological Revolution, you moved into a state where the mind and thinking were valued more than your connection to the essence of being.

The saying, "I think, therefore I am" presents this idea quite clearly. Your identity was redefined and became dependent upon your ability to think.

Thinking's role is actually to care for the body. Thinking was never designed to have a role in the Spiritual Journey. The Spiritual Journey is the realm of the Soul and is directed by Insight. The Spiritual Journey is not "figured out" or even "understood". That is why the mind has such a problem with the Spiritual Journey. It can't understand it.

We like to say "Understanding is Overrated."

We also like to say, "if thinking could have figured it out, it would have figured it out a long time ago."

The reason that it is sometimes difficult to experience guidance and insight is that you are busy thinking. Thinking is a low vibrational activity. Guides can't lower their vibration enough to interact with you at that level. Thinking needs to be returned to its place as caretaker of the body. Insight needs to resume its role as the guide for the Spiritual Journey.

If you find your mind taking up too much of your attention, give it another job. Remember, the mind is actually in charge of the body. Instruct it to go count the white blood cells or to heal your low back pain. Try this, it actually works to help quiet the mind!

A quiet mind allows you to experience a state of "Being". Insight and answers flow into you when in this state.

Many of you may get confused trying to understand the difference between thinking and insight. At issue is that "thinking" and "insight" seem to use the same parts of your body, namely your brain. This similarlity of experience can make it difficult to trust in the difference between the two states.

Consider this example: You have an email on your computer which you have typed yourself. You also have an email on your computer which you received from the other side of the globe. Both use the same program, both use the same machine, both look just about the same. However, one came from you and the other came from somewhere else.

This is very similar to the different between Thinking and Insight. Everything is the same except the information received and where the information comes from.

You can tell that it is insight from your Soul and not a by product of thinking because insight will raise your vibration, it will give you that "Ah Ha" feeling, it will often be simpler, and it will say nice things to you.

One of the easiest ways to tell that you are thinking is to listen to what is being said! Thinking is often harsh and rough on you. Insight lifts you up, provides solutions, and can even be funny.

Become conscious of insight appearing in your life. Learn to separate it from those times that you spend thinking. The more you look for Insight, the more it will be able to reach you.

[stextbox id="warning" image="null"]
Non-commercial, unedited sharing of this message is encouraged and appreciated. Please include the entire message with this paragraph. http://Eloheim.com/ Commercial outlets may contact eloheimchannel@yahoo.com for reprinting permission. This work is licensed under a Creative Commons Attribution-Noncommercial-No Derivative Works 3.0 Unported License.[/stextbox]