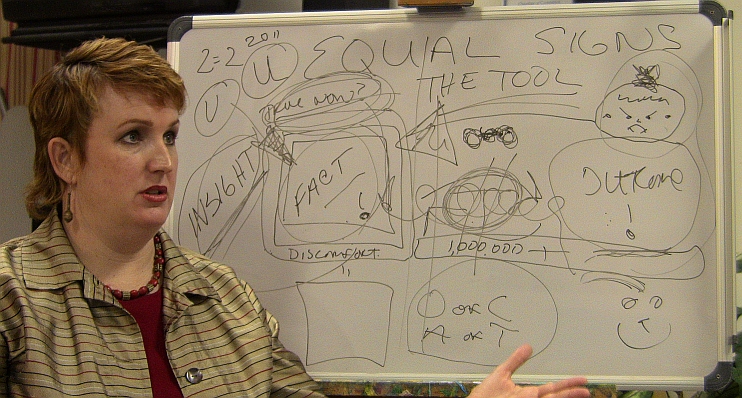 What Is Insight From My Soul? How Do I Access it? ~ 2-16-2011
Hello everyone!
The meeting of February 16, 2011 was a partial whiteboard meeting. Eloheim did an amazing presentation about the tool: Equal Signs. The video clip today is from the end of that presentation when Eloheim was asked about Insight.
All of the members of the Council participated in the meeting as well.
You can access the entire video or audio of the meeting by following the links below.
---
The book is moving right along. The cover art has been finalized, the content is 98% finalized, and I am doing all the zillion things that need to be done in order to have it offered as an ebook, paperback, and hardcover. Stay tuned! I anticipate having more news very soon.
Guardians: Opened the meeting by encouraging us to get out of our brains and centered into the moment.
Visionaries: Talked about embedded advertising and how we can be conscious of it and use it as a game to open our awareness.
Eloheim: Used the white board to discuss the equal signs tool.
The Girls: Encouraged us to recognize that we have become more than we were, and to experience the grander version of ourselves.
Warrior: Continued his story of having more children, then discussed worry and how worrying makes you impotent by taking you out of the moment.
Fred: Talked about remembering the experience of why we chose to live our lives in the human form.
Matriarch: Closed with a message of love and encouragement.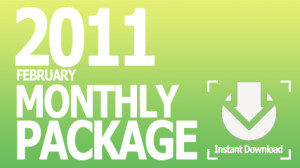 Audio from each of our five meetings held in February, 2011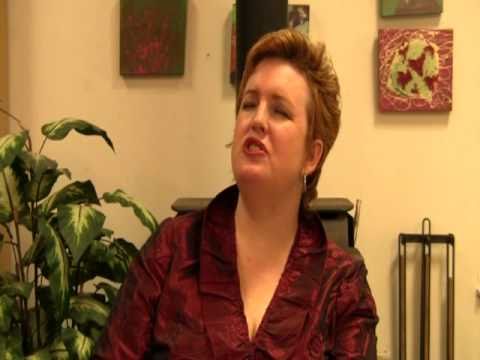 A Crash Course In How to Love Yourself ~ 2-9-2011
Hello everyone!
First some announcements!
The book is coming along nicely. It has been to the editor and is now back with me. I am adding the copyright page, the acknowledgments, some background information about the Council, the ISBN, and a few other things. THEN IT WILL BE READY!!!
Once that is done, I will do the additional things that are required for me to sell it on Amazon as a Kindle book and on the other ebook platforms. Things like cover art, writing the blurb (back cover copy), and getting it converted to the correct format to be read on all sorts of different devices.
Wow!
The meeting of February 9, 2011 included messages from each of The Council members. The highlights for me were Eloheim taking the What is True Now? to a new level, the Warrior making it home in time for the birth, and the Girls giving us a crash course in loving ourselves.
The Girls star in the YouTube video this week: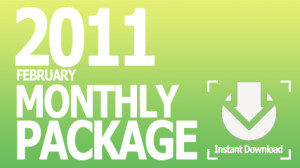 Audio from each of our five meetings held in February, 2011
Summary:
Guardians: Opened the meeting with a request to open and clear.
Visionaries: Discussed out hold-out places of fear, and advised us on moving toward consciousness using our tools.
Eloheim: Talked about using the "I'm tempted" tool and "What is true now?" to help us change our neural pathways from fear to consciousness.
The Girls: Gave us a crash course on loving ourselves.
Warrior: Continued his story of Marianna giving birth, including the panic he feels and how he deals with it.
Fred: Checked in on our crown chakra connection to our souls' perspectives.
Matriarch: Closed with a message of love, and suggested we take the time to notice our crown chakra connection.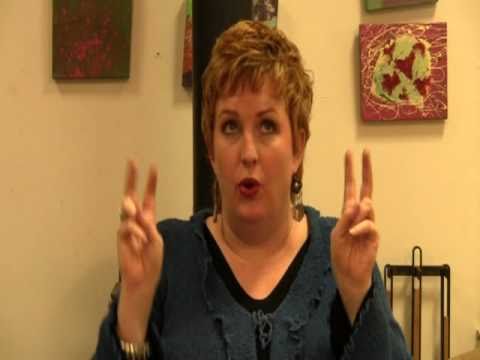 Only Compare YOU to YOU (U2U) ~ 2-2-2011
WOW!
I mean WOW! This meeting was incredible. It just knocked my socks off.
Picking the clip for YouTube was so challenging. The entire first hour was a highlight reel. If you just see the YouTube, you are only seeing about 10% of what was covered in any meeting. There is always amazing material that doesn't make the YouTube, but this week was especially full of powerful concepts.
I finally decided to clip out Eloheim's reactions to my cello lesson for the YouTube this week. Eloheim used it to take the You to You tool to a completely new level and tied it to re-queue and rewriting neural pathways. I intended to include 15 minutes in the YouTube video, but I only got 10 to upload. It isn't a YT problem, it is a getting-used-to-the-new-camera problem. However, I am so deep into the book project right now, I am just going to leave it at 10 minutes.
REMINDER!!! I will be interviewed before the meeting next week. Please join us: The Crimson Circle has started their own online radio station, Awakening Zone. I have been invited to be a guest on the New Potentials program on February 9, 2011 at 5:00pm Pacific. Follow this link to tune in!
What we cannot stand is when you are mean to yourselves! The way you prove to us that you are not being mean to yourself is to do Compare You to You!

The reason you have a hard time loving yourself completely, is that you know too much about yourself.

The invitation is to do You To You regularly and see where you are tempted to say: "But if you only knew."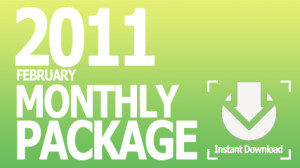 Audio from each of our five meetings held in February, 2011
Guardians: Opened the meeting by encouraging us to focus and be present.
Visionaries: Discussed "intention" and what it means in our lives. Where we put our attention creates a force of attraction for our intention. What you're attentive to creates the intentions that are fulfilled in your life.
Eloheim: Encouraged us to use our tools, which led to a deep discussion of the "compare you to you" tool. The used Veronica's experiences learning to play the cello as an example of how the "compare you to you" tool can be used in everyday experiences. Also, a close look at equal signs and the idea of "suffering equals safety."
The Girls: Talked about how they actually view and experience us, compared to how the Matriarch views and experiences us. They also encouraged us to take to heart the lessons that Eloheim taught this week.
Warrior: Continued the story of going to a possible battle with their neighbor's neighbor, and tied it into what community means to us.
Fred: Talked about how they view us in comparison to how The Girls view us, and our connection with All-that-Is.
Matriarch: Closed the evening with a message of love, and encouraged us to give ourselves an energetic slap on the back for our incredible perseverance.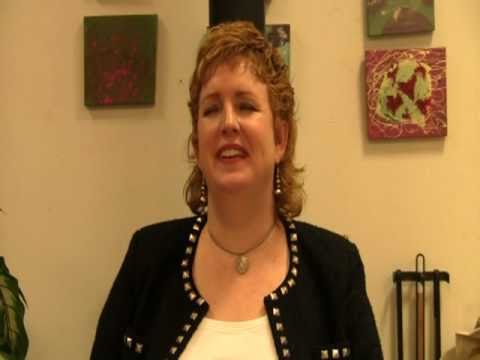 Is Your Life a Museum or a Mausoleum? 1-26-2011
Hello everyone!
Wednesday's meeting was a lot of fun. This week, I have chosen The Girls to star in the YouTube video. Their question is: Is your life a museum or a mausoleum? If it's a mausoleum they suggest calling two guys with a truck. God, they crack me up!
The Guardians helped us release energy from the back of our necks.
The Visionaries spoke further about the truth of you and the fallacy of safety.
Your desire to have a life that doesn't include so much suffering is consumed by your fear of change and the uncertainty you feel when you consider change.
Eloheim answered questions about sexual energy and creativity. Fred, the Warrior, and the Matriarch closed the meeting.
Wow, I have been working on the book SO much lately. We have 240 terms/tools included so far. The Council keeps giving us more and I keep finding more to add. But, serious progress is being made!!!
I've added the sign up links for all of the February meetings below I hope you can join us for one of our upcoming webcasts!
---
UPCOMING INTERVIEW: The Crimson Circle has started their own online radio station, Awakening Zone. I have been invited to be a guest on the New Potentials program on February 9, 2011 at 5:00pm Pacific. Follow this link to tune in!
---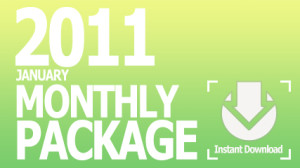 Audio from each of our five meetings held in January, 2011
Guardians: Opened the meeting with energy work, clearing clogged "control" energy in our neck area.
Visionaries: Discussed how allowing ourselves to become comfortable with uncertainty opens us up to living from our soul's perspective. Our souls want to experience everything there is to experience, and living in fear and always striving for safety closes us to many experiences.
Eloheim: More exploration and discussion of the "I'm tempted to" tool and how to use it as an all-purpose tool to stop and center ourselves. Also discussed sexual energy and conscious and unconscious sexual responses.
The Girls: Encouraged us to look at the world we've created around us as the museum of our life and appreciate the beauty we have gathered. They also advised us to consider whether we have created a museum or a mausoleum, and get rid of anything that would be considered fit for a mausoleum.
Warrior: Continued his story of going to see a neighbor's neighbor, another king who is threatening war. He also talked about Cedric being his heir, and the love he feels for him.
Fred: Led us in a visualization exercise to connect to our soul's perspective.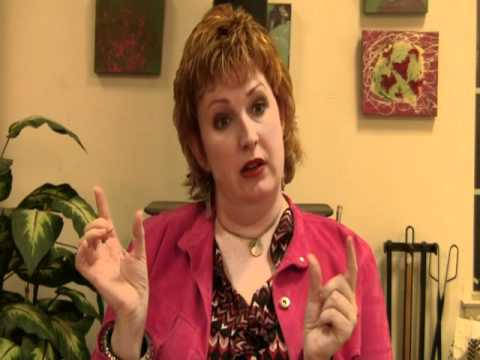 Dealing with Heartbreak Consciously ~ 1-19-2011
Hello everyone!
Our meeting on January 19, 2011 began with the Guardians doing energy work on everyone. They see us "bringing forth a whole presentation of your energetic structure."
The Visionaries noted that "fear is so strong and so limiting and so familiar to you all that it can be present without your awareness." They continued, "You don't have to have a solution! You just have to be aware of what IS! Be aware of the truth of the moment where it is possible for the truth of you to be known. What judgments do I have about the truth I find myself in?"
Eloheim asked people to speak about their reactions to the previous meeting. The video clip this week is Eloheim responding to an inquiry about heartbreak. "Your relationship to change is really under the microscope at this time." Eloheim also indicated that there seems to be "something cooking" for the first part of March and suggested that March 9th might be an especially important meeting.
The Girls reminded us "What better way to stay in the fear-based operating system than to be mean to you, what better way to backtrack the work you have done than to be cruel to you in that way."
The Warrior jumped ahead five years in their story. They spent time catching us up on the events which have transpired and left off by saying they will be speaking about community in the coming weeks.
Fred…Fred was Fred. "We want you on a steady progression of transformation that feels like it meets your needs and it gives you opportunity." They also got all happy with the fact that they got to experience 'holding it' as I needed to use the bathroom.
The Matriarch expressed how much we are loved. It was awesome.
You can watch the video replay or listen to the audio recording by following the links below.
Follow the READ MORE link to access the free video clip.
Continue Reading…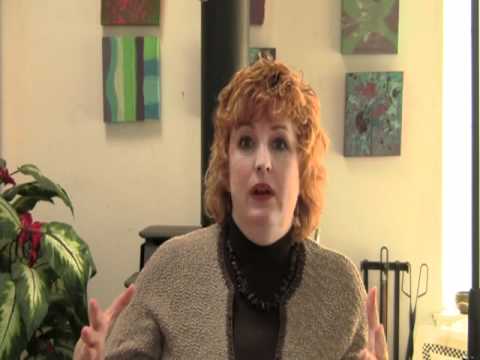 Q&A ~ Living Gracefully From Your Soul's Perspective ~ 1-16-2011
Hello everyone,
The January Q&A was great. Eloheim loved the questions! The list of questions answered and the links to purchase the entire recording are below.
The video is from the end of the meeting and introduces a new idea: Living from your soul's perspective is like accessing a search engine of every experience your soul has ever had. The video also includes a discussion about how to handle change gracefully.
The February Q&A will be on the 3rd Sunday of the month at 1:00pm Pacific. I will have the sign up link posted by the end of January.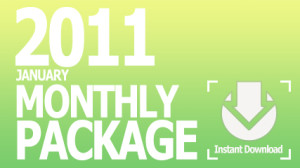 Audio from each of our five meetings held in January, 2011
In the last 2 weeks I've created 2 triggers around the same issue. The first time I went straight to rage in 2 seconds flat, but on Friday I recognized this was a "re-cue" issue before getting angry… Without going into the sad details, this is occasions where I get to pick up the slack (clean up the mess, and we're not talking spilled orange juice…) or pay up financially (or emotionally) for some else's INCOMPETENCE. It makes me feel like a victim and I don't like it. There have been a string of these kind of incidents in my life. But what is really going on here? They are script-holding something and I clearly don't get it.

I am determined to find a very nice living situation that suits my needs. The problem is that having one month of rent AND a deposit at the same time feels impossible. I can't even remember the last time I had that much money at one time. Just coming up with one month feels like a huge challenge. How do I REALLY change this? I have done all kinds of "money work" and, if anything, it feels like I have less money in my life than ever before. And that scares me. I don't feel I deserve to live in broken living situations.

Prior to 2010 I was really struggling with building a nest of comfort and relationships. Today I am much more skilled as I have successful experience under my belt and tons of useful Eloheim inspired tools! I often wonder why I choose to start out in this life so far from happiness.

Since we last talked, I have a lot more clarity about my business, but I still tend to get caught up in "do to get". Even though I have a (long) way to go regarding living from my soul's perspective, is there a way to do business in a more soul-based way now, instead of being so goal and planning orientated . . . and ending up overworking?

I would like you to discuss dream state and what dreams mean to us and why I keep having drug related "scary" dreams from which I wake up fearful and yucky. I did a lot of drugs in my past, but not my present. How can I have hopeful, uplifting dreams?

It's been a really rough few years of struggle with little relief. Losing jobs, homes, income, pets, and so on. I feel like I'm finally at the end of my tolerance/endurance, and none of the "inspired actions" I've been taking to find income or a job to support my son, dogs and I have had any positive result. What's going on? Is there relief in sight? Regardless of all my spiritual studies and practices and all actions I've taken, I am losing hope.

I feel like I am completely clear about what I want and why I want it. I have spent almost a year turning my life upside down to convince the not so bright part of myself that I really want this manifestation and change. So what else is there and is there anything I can do to force the issue if necessary?

I am having difficulty in telling the difference between my soul's perspective to my mind's voice, so are there any tools, that would help and also tools that bring in the soul's perspective into a more 24/7 reality connection other than my connection within my meditation.

I have been consciously taking out the equal signs around my finances. Do you see other areas where I can increase financial flow in my current life?

I find myself telling myself that I have plenty of time to accomplish my chores is not working so very well. My focus is easily distracted. I then consciously breathe in ease and grace to complete the highest priority. I start and am distracted yet again. How do I better define and keep the highest priority?

I had an experience while meditating a couple of years ago and was wondering if you could shed some insight on anything about the experience that you can see…any information. While meditating I remember having this thought about "oh' that's right… I just forgot who I really am – This is who I really am"….and the feeling was that of great power and strength but not that of physical power but of wisdom and confidence and steadfastness. I remember seeing the room as it was but my eyes where closed….except right in front of me was a outline of a head and it was filled with blackness….it was just the shoulders and head. The feeling was great and at the time it seemed that me having the experience was not that unusual at all. It was not until after I was done meditating that I realized that I just experienced something grand. In trying to find the words to describe it….myself now feels in comparison very immature compared to the wisdom and confidence that I had in that moment. Can you tell me what was behind this experience at all?

How can we be more graceful during this time of huge change?

How can we be more conscious with our partner?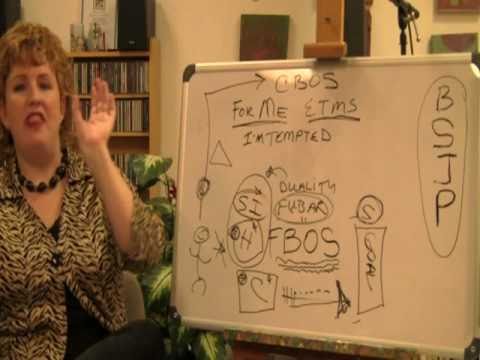 Fear-Based and Consciousness-Based Operating Systems ~ 1-12-2011
Hello everyone!
Well, January 12, 2011 is a meeting we won't soon forget! The night before, Eloheim kept me awake for over an hour telling me all about the meeting and making sure I knew just what was needed for the presentation they had planned.
This was the first time in over 8 years of weekly meetings that we didn't sit in a circle. Everyone sat in two half-circle rows so that they could all see what Eloheim was writing.
Eloheim proceeded to outline the transition from the fear-based operating system to the consciousness-based operating system. I have included a portion of their talk in the video below.
It was very different to channel Eloheim in this 'mode'. Typically Eloheim reads the energy of the room. This time, since they were summarizing their teachings they didn't access the energy of the room. To me, it constantly felt like I was trying to remember something and couldn't…for 85 minutes.
Added to the challenge was that Eloheim can get distracted by ANYTHING! Imagine keeping them on track when they were sitting in a new chair and writing on a white erase board! This just might have been the first time they ever really wrote. They did draw a picture for us once before, but an entire night of spelling and spatial orientation and all that…..never before.
I'm right here doing a compare U2U and I'm just going to say it, this would have been impossible not that long ago.
Making something hard look easy once again. 🙂

The whiteboard meeting! Eloheim planned a special presentation for the meeting. The other Council members did not interact verbally in this meeting. Eloheim used a whiteboard to outline the transition from the fear-based operating system to the consciousness-based operating system, and explaining the tools we use to make our transition while creating the presentation.

---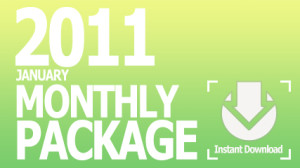 Audio from each of our five meetings held in January, 2011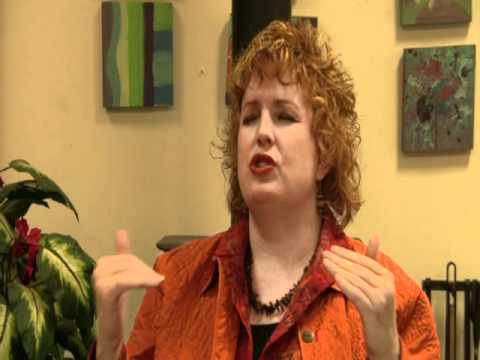 Are You Living or Just Coping? ~ 1-5-11
Hello everyone,
January 5, 2011 started off with The Guardians doing silent energy work and the Visionaries jumping in to passionately speak about uncertainty. This meeting is FULL of examples of how we easily experience uncertainty in some situations (How does the car actually work? How does my body actually digest its' food?) yet become paralyzed in other situations (What does he think of me? What job should I take?)
When coping craps out, consciousness comes in. Turn on the engine of consciousness. – The Visionaries
I don't know what's going on here – YEAH!!!! You are uncertain all the time and this isn't something to be ashamed of. – The Visionaries
Eloheim tied the uncertainty/certainty idea into how we handle our relationship to safety.
[Being uncertain] is normal human stuff. If you are not resisting I don't know….you take away the tension. We've come to the meat of it – what do you do with uncertainty? – Eloheim
The Girls, wow, they are great!
If you desire certainty and control all the time, but you can't have it, then you can feel like a failure. A new relationship with uncertainty makes it easier to love yourself. – The Girls
The Warrior
MARRIED!!!!! Everyone agreed that they should pick up the story right where they left off the week before. It is the story of the wedding feast and making peace with the neighboring king through Cedric and the other stable boy getting into a fight! This week's story concluded Chapter 1 of their story.
Fred and the Matriarch finalized the meeting by adding their unique signatures.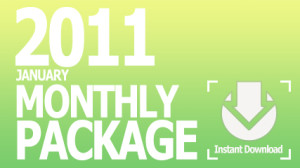 Audio from each of our five meetings held in January, 2011
Summary:
Guardians: (Silent energy work)
Visionaries: A deep discussion of uncertainty. Moving out of just coping with our fears and into finding comfort in uncertainty.
Eloheim: Told us that being uncertain is our nature, and when we become comfortable with our nature, we can be more in the moment. Questions and answers about uncertainty and practical usage in our lives.
The Girls: Because we can never attain certainty, striving for it leads us into being mean to ourselves. Whenever you want certainty, you're setting yourself up to fail. When we can find peace with uncertainty, we can find serenity. Peace with uncertainty is serenity.
Warrior: Continues his story of the wedding, using Cedric getting into a fight with a boy from the neighboring kingdom to help illustrate the points: When you tell your truth you help other people to be more sure about who you are and where you stand. When you're comfortable in uncertainty, you make it easier to be around you.
Fred: Talked about the joy of uncertainty, using a story comparing playing pool to creating the universe and the fun and creativity that can only be experienced in uncertainty.
Matriarch: Commented on The Girls' talk about setting ourselves up to fail when we look for certainty.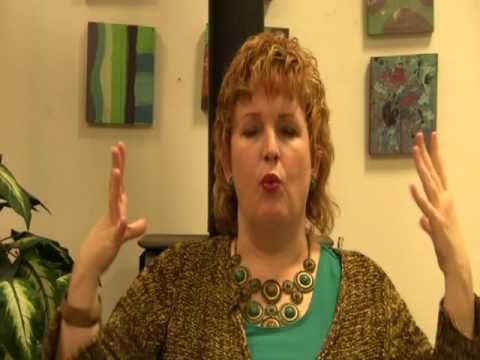 Energies of 2011 – The Year of Balance ~ 12-29-10
Hello everyone!
The last meeting of 2010 was wonderful. Each of the Council members gave a send off to the new year. Well, aside from The Girls. They basically skipped their section so that we could all hear more about the Warrior's wedding! The Warrior got married and it was beautiful!!! What a fun meeting!
The video clip is Eloheim speaking about the energies of 2011 – The Year of Balance.
Happy Balanced New Year to all of you!!!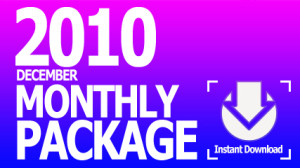 Audio downloads from the six meetings held in December, 2010
Summary:
Guardians: Opened the meeting by urging us to release and leave behind everything that we do not want to carry forward into 2011, primarily energetics pertaining to our first chakras. They encourage us to say, "I'm ready to release the patterns that no longer serve me."
Visionaries: Urged us to practice reclining into uncertainty as much as we can. In doing so, we open ourselves up to a vast array (infinite) of possibilities. They gave us a fun visual to go along with the concept: the bowling alley.
Eloheim: Talked about resistance to acknowledging the truth, especially the fear of death. We don't have to dwell on our fears to acknowledge them, but if we don't at least acknowledge them they will nag at us in conscious and unconscious ways. Also, with 2011 being the "year of balance," a discussion of what it means to balance our chakras.
The Girls: Came in quickly to say they enjoyed the physical experience of having a mani-pedi with Veronica, and to express their joy at the Warrior's wedding.
Warrior: The Wedding! The Warrior and Marianna marry.
Fred: Discussed what the idea of infinite possibilities means. Also made New Year's resolutions about becoming more comfortable in the body and communicating in human language.
Matriarch: Some script-holders reflect our truths to us. The Matriarch suggests that we gaze into our own truths and allow them to be emanated into the world.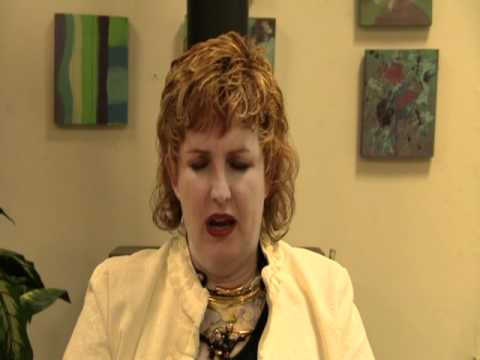 How do I know if I am living the TRUTH of me? 12-22-10
Hello everyone!
The meeting of December 22, 2010 was really powerful. I love this video clip from the Visionaries. It is one of those 'sum up the recent concepts' type of videos. It really helps when they offer a bit of the big picture in this way.
The meeting also included Eloheim speaking at length (this was one of our longest meetings ever) at how possibilities can bring up fear and what to do about it. I found this conversation extremely helpful!
Let's frolic in the field of infinite possibilities!!!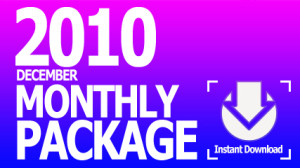 Audio downloads from the six meetings held in December, 2010
Summary:
Guardians: Opened the meeting by asking us to concentrate on presence, and reminding us to use the "I'm tempted to…" tool to be present with the truth of ourselves.
Visionaries: Discussed: What is the truth of you? They walked us through some ways to help us discover our truth in any moment.
Eloheim: An in-depth look at last week's "homework": When you look at the field of infinite possibilities, what do you think is possible but not possible (for you)? Used answers from the group and other examples to illuminate the concept of being open to possibilities.
The Girls: (Want a pedicure!) Explained that the concept of infinite possibilities doesn't have to center on grand or huge or extravagant things or events, it can focus on small things. Remembering to be kind to yourself while being open to possibilities is a good way to love yourself.
Warrior: Continues his tale of going to see the queen, and has new experiences with infinite possibilities, including his betrothal.
Fred: Tells us that the entire universe is designed to support our shifting into Homo spiritus, and wants us to feel that the universe supports us souls.
Matriarch: Told us that they experience us as present, growing, and complete at the same time.