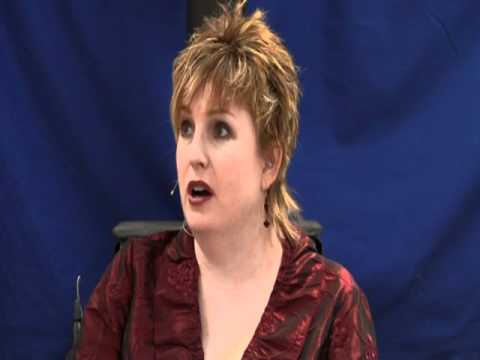 Continuing the Exploration of Uncertainty ~ 8-3-2011 – Part 2 in the Uncertainty Series
Hello everyone,
Our August 3, 2011 meeting continued the exploration of uncertainty that Eloheim started on July 27, 2011.
This is the most important information we have ever shared with you. ~ Eloheim
Personally, this information is blowing my mind. It has shifted so many things. I'm almost speechless about it. It's that good.
Received by email:

V…you and the E's were on fire last night…I loved it….really loved it….I had to check in late and missed a bit but I will listen today…There were some things that really spoke to me and I need to listen again.
Hi Veronica, I have already listened again and think I could benefit from another listen and take away more as everything given to others had some application to myself…..maybe the best session ever????
The July 27th meeting introduced an exercise Eloheim specifically designed to illuminate our relationship with uncertainty. On August 3rd, Eloheim did a mini session with each person following up on what came up on the 27th. The meeting of August 10th will integrate this new information with other Eloheim teachings. Last night, Eloheim gave me a preview of the integration and that's when I got speechless.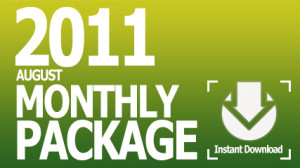 Audio from all six sessions held in August, 2011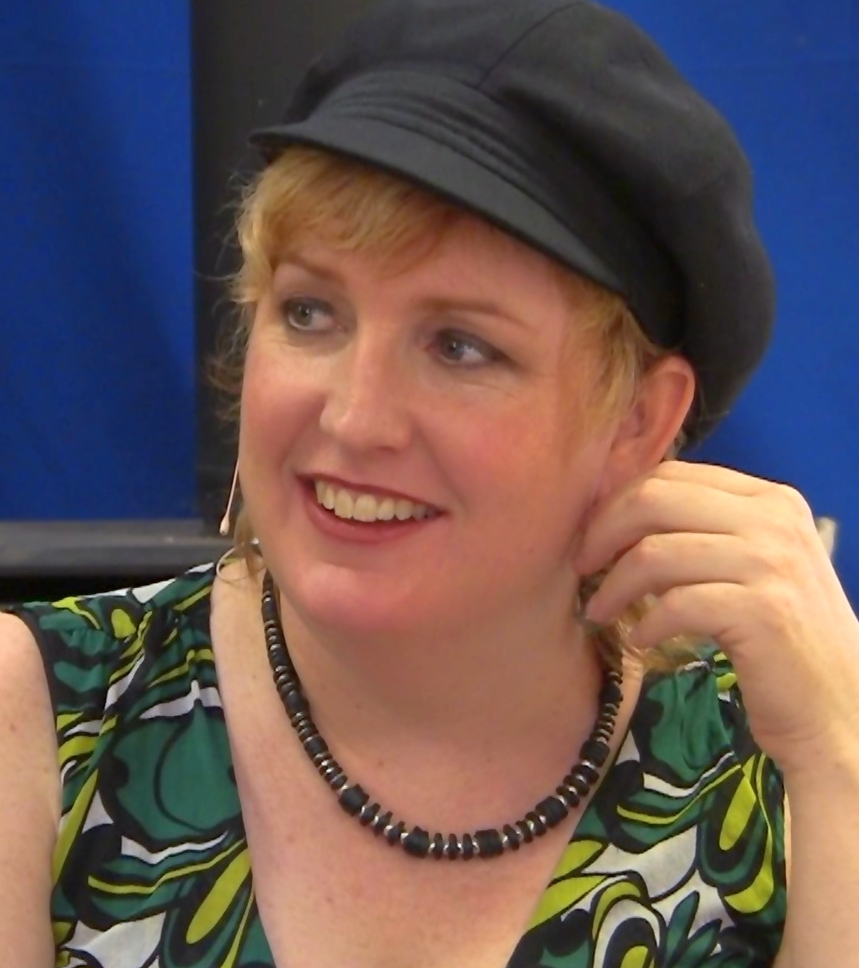 How to Find the Clarity Beneath Your Uncertainty 7-27-2011 ~ Part 1
Our recent Eloheim and The Council channeling session of July 27, 2011 was quite unusual. We spent nearly the entire meeting discovering, "The clarity beneath your uncertainty." Be sure to have something to write on/with when you listen so you can participate in the quick, but powerful exercise Eloheim designed for this meeting. This meeting is part 1 in the uncertainty series. See 8-3-2011 for the next part.
I received this email after the meeting:
"Thanks for the very interesting session this evening, it has already provided a new slant on things."
This comment was posted on my Face Book page:
"I have never seen an exercise that cuts to the quick like that!"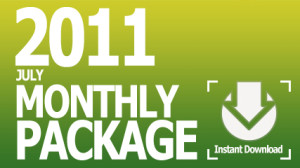 Audio from all five sessions held in July, 2011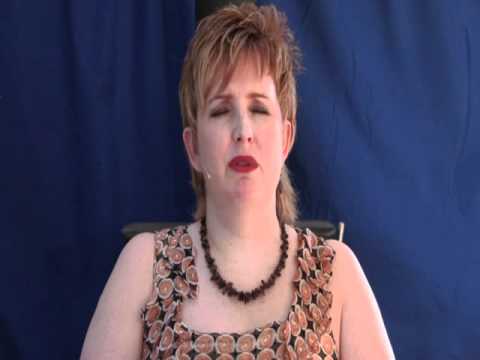 The Night It All Changed! Fresh Perspective on the Physical ~ 7-20-2011
Our channeling sessions continue to ramp up and get more powerful each week. The session of July 20, 2011 included Fred saying, "This is the most important question we have ever asked you," and the Matriarch saying, "You were here the night it all changed." Wow!
The Guardians: Led us in an exercise to practice bringing our soul's perspective into our bodies. "Allow the awareness of your surroundings to be drawn into your physical body."
The Visionaries: (YouTube video below) Summarized their teachings. Laid the foundation for the rest of the meeting. "A fresh perspective on the physical."
Eloheim: The Council's focus at this time is to help you integrate your soul's perspective. Answered many questions from the group about the ways they are connecting to their soul's perspective. Follow up on the conversation from the previous meeting about aging parents.
The Girls: Clarified an idea that Eloheim had a hard time putting into words using car and gambling metaphors! (That doesn't happen every day) "We feel you on the edge of a big jump." Explained how The Council sees our energy and how they use what they see to help us.
Fred: "You are dancing on the edge of uncertainty and surprise. Look for places in your life where you are uncertain so that you can dance in them. Can you dance and delight in uncertainty and surprise? We have never asked you a more important question."
The Warrior: "Go back to, 'What is my current truth?' in the long journey of surprise. Seek the truth of the truth of you, it's a good companion."
Matriarch: "You were here on a night when everything changed. You can't turn back the tide of this energetic shift."
Download the audio recording and/or watch the video replay of this meeting:
86 minutes ~ $2.99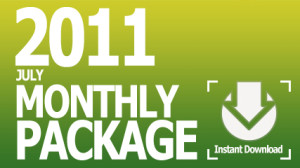 Audio from all five sessions held in July, 2011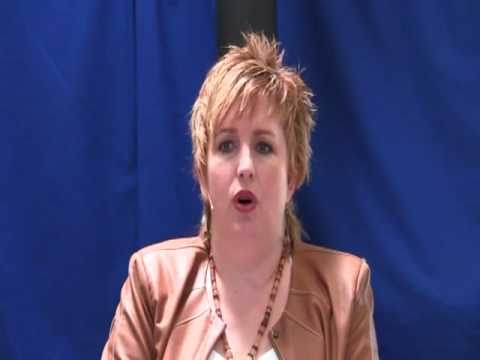 JULY Q&A with Eloheim – List of Questions Answered
We had a great Q&A with Eloheim this month. The theme that developed was: Relationships. Continue Reading…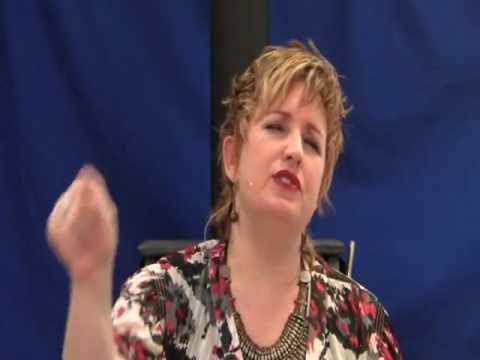 How to Experience Oneness Even When You Don't Understand Others ~ 7-13-2011
Powerful session! So many amazing ideas are covered in this recording:
The Guardians: Allow yourself to know you're part of the all, part of the one. Let yourself fully embody the part that you have decided to experience. The ascension path connects you to your body more deeply. The physical is the pathway to Homo spiritus.
The Visionaries: (YouTube video below) Profound description of "oneness." A review of service mentality: Are you reaching over the "big issue" in your life to tell someone else how they should be living?
Eloheim: Reveled in how powerful the Visionaries' message was. Reviewed and clarified the idea that "it can't be happening in your external world unless it's true in your internal world" using the example of the Rupert Murdoch news organization hacking into cell phone records. How to apply the "Go to the bathroom" tool when you find yourself in a conversation full of judgements. Reviewed the "10 things" tool with an example from the group about how well it is working. Eloheim closed their section with an AMAZING talk about aging parents, our "heart's desire" for a good mommy, how we can be a good mommy for ourselves, and how we can release mommy and daddy from the role that they were never able to fill.
The Girls: "Since you are always looking for growth, it is really easy to find places where you wish you were parented differently. Nurture yourself. What can you do in this moment to help you with the desire for a feeling of being nurtured?"
Fred: "We feel an embraced, supportive, loved, I see you, energy in the room."
The Warrior: Talked about his love for his wife Marianna and described her strength. Spoke about leadership, "True leaders know the truth of themselves."
Matriarch: "Energetically you all feel like you are within 'embracing distance.'" Summarized the meeting and expressed gratitude to the group.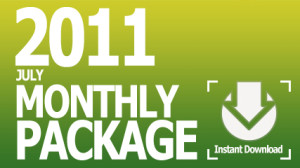 Audio from all five sessions held in July, 2011
On 7-12-2011 I was interviewed on the Every Day Connections program. This was a fun interview and one of the only interviews I've done where I didn't channel! We talked a lot about how I have applied Eloheim's teachings in my life. We discussed other spiritual concepts as well.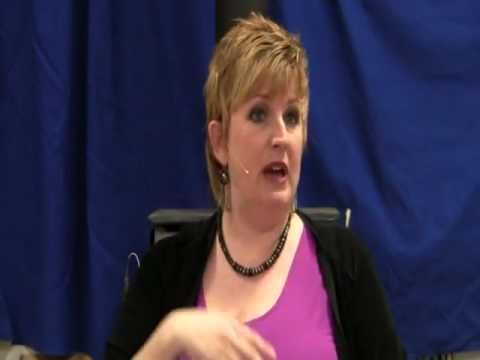 Tool Review and Defining Shadow AKA The Public Farting Video ~ 7-6-2011
Our channeling session of July 6, 2011 was very unusual. During the previous weeks' meeting, The Warrior asked everyone to write down their three favorite tools and to bring them to our 7/6/2011 meeting. We gathered up the lists and everyone chose one randomly with Eloheim choosing for the folks tuning in online. We then went around the circle with each participant talking about the list of tools they had received.
It was fascinating to see what tools were included and to hear everyone's comments about how they are using different tools. A number of tools were new to some of the folks attending and they were all great reminders.
If you would like me to choose three tools for you to work with, email eloheimchannel@yahoo.com.
The Guardians: Talked about how the experience of having the meeting room doors open gives everyone an opportunity to practice focusing while more stimulated. They tied this to the new "10 things" tool.
The Visionaries: "The upcoming tool review exercise is not intended to put you into a mental space. It does not require obsessive or habitual thinking. Remember to connect to insight, to 'What is true now?', and 'How am I being in this moment?' Let's have an exercise as Homo spiritus. Allow the most truth of you to be present. Come at this from a very fresh place!"
Eloheim: Major tool review! Also spoke about shadow: If you feel shame about it, then you are generating shadow. It's up to you to make a different relationship to shame and a different relationship to the act that generated the shame. YouTube video below.
The Girls: Talked about the "Oh, yeah! There's a possibility for me!" expansion energy they felt as the group did the tool review. Be in "Oh, yeah!"
Fred: Checked into the group's crown chakras which act as the portal between the body and the soul's perspective. Declared that they are, "Looking good!"
The Warrior: Spoke of their fascination about which tools the group picked for the review. "One of the main reasons we wanted you to look at the tools is so that we could look at your energy field as you look at them." They saw the tools move through the Heart/Power chakra combination offering the opportunity to discover, "How does this tell me about me and how does this allow me to move the truth of me into the world?"
Matriarch:"You are becoming grown-ups in the Homo spiritus sense. You bring such a sense of your authentic desire to emanate the truth of you into the way you experience the world – energetic authenticity."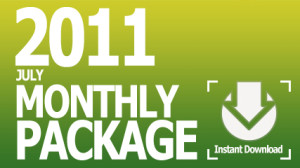 Audio from all five sessions held in July, 2011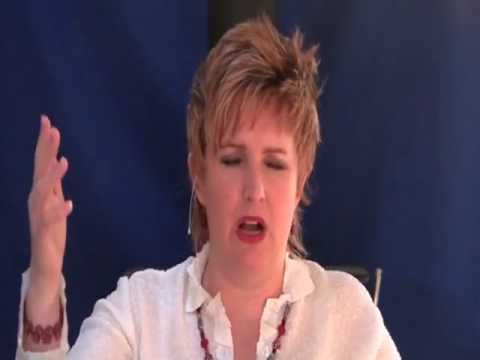 Conscious Awareness Creates Transformation! ~ 6-29-2011
Hello everyone!
The meeting of June 29, 2011 was one of those meetings where the entire Council builds on the same subject – To live as your truth, you must acknowledge your truth, and then use conscious awareness to create the transformation you seek. We had a great time and had a large group of folks join us online. More details below:
---
On 6-28-2011 I was interviewed on the Channels' Channel radio show. This interview focused on how I became a channel, what it's like to channel, and my insights on how it helps my spiritual journey. Eloheim has a great message about service mentality toward the end. You can listen by clicking on this link.

---
The Guardians: Have the intention for attention! What happens if the non-distracted truth of you is in this moment? The completeness of you includes your internal acknowledgment of shadow or shame. Let the truth of you be true.
The Visionaries: Conscious awareness creates transformation it cannot do anything but! Bring the truth of you to every moment. Described what living as Homo spiritus is like. YouTube video below.
Eloheim: Revisited the 10 things, Checking things off the list, Short factual statements, and Circle of possibilities tools and spoke about alternate expressions (past/future lives). They also reminded us that ascension includes ascending all lifetimes and that ascension doesn't mean "up" but means that your soul comes in. Re-languaged the word abundance. If thinking could have solved it, it would have solved it long ago because you sure have thought about it enough!

The Girls: If something pops up in more than one area of your life, work on those first; they aren't the hardest thing, they are the just the loudest!
Fred: One year anniversary! Fred spoke about the lament, "I want to go home!" Reminded us that home is within. "You come home to the interior truth and validity of you."
The Warrior: Spoke about The Council's tools. Asked us to make a list of our three favorite tools and bring (or email) the list to next week's meeting. If you would like to learn about The Council's tools, please refer to our books The Choice for Consciousness and The Homo Spiritus Sessions. They said that this information would give The Council the opportunity to evaluate how the tools are being used so that they can help us more effectively.
Matriarch: Was fascinated by The Warrior's changed role on the Council and hoped we would all participate in the "home work" assignment.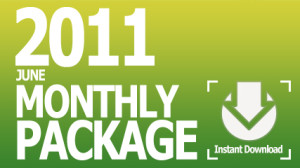 Audio from all six meetings of June, 2011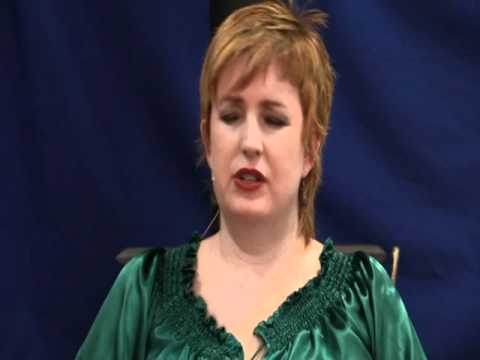 Soul's Insight is a FULL BODY Experience! 6-22-2011
Hello everyone! Our channeling session of June 22, 2011 was really fascinating. The Council expanding on many classic tools and brought new insight to their latest tool: The circle of possibilities. If you missed the introduction of The Circle of possibilities tool, visit this page.
"It's the best tool we have right now to help you live as Homo spiritus; this is the Homo spiritus tool!" The Warrior
The Guardians: Examined our energy fields to see what we had brought with us and what we desired to experience. They asked, "What do you want us [The Council] to see and is that what you are portraying? You are an active participant in this exchange."
The Visionaries: "How do you know the truth of you?" Took the "What is true now?" tool to a deeper level and expanded on the "What is in my lap?" tool. "This moment is a note in the entire song of your soul. Remember the larger picture!"
Eloheim: Revisited the "Vulnerability vs. weakness" tool and clarified how to "want" to be vulnerable. "How do you interact with the truth that has happened?" Powerful conversations with the group about parenting, manifestation, and possibilities.
The Girls: "Lay out the facts and let the reality of the facts give you the flavor and taste of the underlying issue. What is the life I want?"
Fred: "Bring your soul's insight into all seven chakras and make insight a full body experience." YouTube Video
The Warrior: "We experience you as room to grow, we don't experience you as being forced to grow. How can we help you see yourself as 'room to grow?' " Expanded on the "Circle of possibilities" tool, "It's the best tool we have right now to help you live as Homo spiritus; this is the Homo spiritus tool!"
Matriarch: Illuminate the truth of you, for you.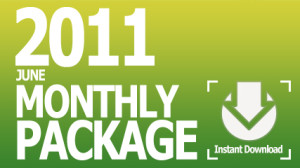 Audio from all six meetings of June, 2011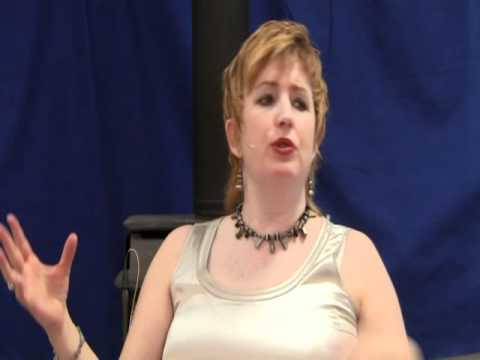 Are You Being a Passive Participant in Your Journey? ~ 6-15-2011
Hello! The June 15, 2011 meeting was full of new tools and new concepts. The meeting started with me telling a story about a miraculous healing experience I had some years ago. I was very surprised that I told this story. I hadn't shared it with many people. The Council refers to this story several times and used it to spark a fabulous conversation about possibilities.
I clipped out Eloheim explaining how you team up with your Soul. The YouTube video is below.
"You do things every single day that your soul can't do and we can prove it to you!" ~ Eloheim
The Guardians: We feel more possibilities in your energy fields. Every part of you is accessible.
The Visionaries: We don't gather to do small things. This is a serious process of transformation. We are here to help you do what it is you wish to do. You're drawing out of us what you need. Where do you wish to go?
Eloheim: You are not a passive participant in your journey! "I created this and I am ready to have an active interaction with my creation." Eloheim also spoke about the way you work with your soul and the team you create together. New tool: The circle of possibilities.
The Girls: Turn the tables on your reactions to your creations, when you wake up in the morning say "I am ready to interact with my creation!" Go on the offensive and kick your habits' asses and name them as tools to use later.
Fred: Checked in on our crown chakras and advised us how to work with the energy we had received during the meeting. Say, "I see you" to the places that are ready for transformation.
The Warrior: Expanded on the "Circle of possibilities" tool and tied it into how it would look on the battlefield. They further explained how to apply it to our habits, fears, and insecurities.
Matriarch: Put her spin on the "Circle of possibilities tool," expanding it in a powerful way.
Thank you Veronica & Eloheim!

I woke up this morning….I had made a list of goals yesterday and there were some things I had to do to make them happen………..things I didn't really feel excited about…..but I said "I am ready to interact with my creation!" and pushed forward.

I had to stay on the phone on hold to deal with an old issue I'd been putting off. Luckily they had pleasant music and I was playing on the computer. During that time I received a payment for an order and someone inquiring to sell my product in the U. K………………I thought "Wow…..dealing with my creation isn't so bad after all……"

Thank you!

I sell flower & gemstone essences: Here is the web page: http://ajourney4you.com/classes-2/ and here is the facebook page: http://www.facebook.com/pages/A-Journey-for-You-Flower-Gemstone-Essences/180929798629452

Just wanted to share….too much to type during a Wednesday night broadcast! LOL!

In Truth, Simplicity and Love,

Shelli L Speaks
Founder ~ A Journey for YOU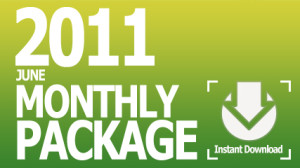 Audio from all six meetings of June, 2011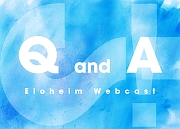 Q&A with Eloheim ~ 6-12-2011

Q&A with Eloheim ~ 102 minutes
We had a great Q&A with Eloheim on June 12th. The list of questions answered are below.
Here is part of the answer to the question: I have been so unbalanced lately. Feeling very frantic and nervous and jittery. What's happening?
During the answer, Eloheim referrers to their tool: Equal Signs. I have included the video about Equal Signs below. It's a great tool, easily one of the most powerful tools Eloheim has given us.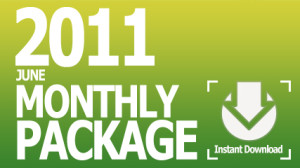 Audio from all six meetings of June, 2011
Questions answered during the June 2011 Q&A:
I'm wondering what this squeaky, electronic crackling noise inside my head is. I have been experiencing this sensation since 2005, around the time that I had created an extreme victim situation where people were doing terrible things to me. This noise in my head often triggers me – it feels intrusive. I don't know what it is, and I don't like it a lot of the time. Is it my soul? I have no idea. It just feels really weird and I'm wondering why I still get it after all this time.
I'm not completely following a government rule to the letter that I don't really agree with (not taxes). But keep feeling funny about it, it pops up every few months or so because of something I hear on tv etc. I get myself into a state, tight solar plexus, tight chest, everything tight and start attracting parking tickets etc. Then feel angry with myself for feeling this way as it really isn't a big deal (especially when I look at what our politicians in the UK have been up to lately) and I need to look after myself, and I snap out of it. Although having healed a lot recently I have always seemed to feel guilty about something, most of the things utterly ridiculous, so I feel this could be about something deeper than the subject matter. It often drags me down when I get happy. Not sure what I should do about it in terms of completely clearing my negative feeling around this. I feel if I could get clear about this and my social anxiety problem I would be really happy!
I have something that I would like clarity on. When I'm in public, I have a conscious awareness that young children, elderly people, and animals, especially if they are very young, or very old, will stare at me for extended periods of time–they can't take their eyes off me. It feels like some form of communication going on, but I really have no idea, so I just give them my attention and continue smiling through the moment. QUESTION: Does this have anything to do with ENERGETICS? And if so, what can I do to take this to the next level of consciously connecting with them?
I packed my car with essentials and drove out of my cage to a cottage in Ferndale. This adventure has been quite transformative. I got the insight that my triggers are my hand holds to ascension: the cottage was not clean, it is overcast almost every day, and I am very isolated with no friends around. I stated my preference about the lack of cleanliness to the property manager, and then started in cleaning, which I am still doing. It is a very grounding exercise. The overcast gives me the opportunity to find ways to brighten my day with things I love to do, or explore new things that might bring me joy. The isolation gives me an opportunity to connect deeply with nature and with myself. It also gives me the opportunity to be more outgoing when I am around others. My latest insight is to go more deeply into the moment with each of these activities, and to relax into not having to do something every moment, but to "be" more in the moment. The lack of sun really gets me down. The cleaning is not the reason I came here. When I am out in town, I have so much fun being with people and enjoying the new stuff, and then I drive back here and hate being in the isolation and cold and damp. Do you have any other tools I might use to deepen this experience in Ferndale?
I feel like I have dealt with my belly/back-up plan issue from last time so I would like to know what is the next biggest issue that stands between me and manifesting my freedom.
What do i need to know about the medical condition of bleeding during menopause?
I have been so unbalanced lately. Feeling very frantic and nervous and jittery. What's happening?
I know I haven't found "the perfect place" to move, but what I have available to me is really beautiful and has so much of what I want. My roommate has let me know in exact terms what is missing in my chosen place. In frustration over both his correctness and negativity I barked at him to stop. The interesting part is that I created all of this! Wow. How might I now create a voice of positive support?
What is the career that's best for me? I'm 21 and have been getting into Reiki and learning spiritual tools and practicing seeing auras and being aware of the body and mind and what they're telling me. I have a vision of what I want to be doing but I'm not sure really what is best for me to focus on to realize myself as a whole, enlightened being.
I was listening to an older meeting (June 2009) which contained a reference about obtaining the ability to "change our physical structure." As this would be a really fun potential, I was looking for some more information in order to achieve this.
This week I am being triggered by a cousin of mine graduating. I want to transform this because I have had this issue since I was younger and I just want to heal it more than anything. The thing is that when I was younger I grew up in a very poor environment and we were kind of seen as the scrubby kids in the family; poor and always getting into trouble a lot. My cousins are younger than me and I see how the family treats them so differently. They make a bid deal about all their achievements and birthdays and how they do sports etc. The family never cared about our birthdays and we were too poor to participate in sports in school. I know I am sounding very victim mentality about this and what I am feeling is a lot of anger towards the fact that growing up nobody really cared about our situation or tried to help and yet my cousins are praised for everything they do. I know I create my own reality and I always am proud of the things I made it through as a kid but still I have an emotional response to the situation. Can you point me in a direction for transformation on this? I know I am not a victim but the emotion of it is hard to transform for me.
The question I have is about my dad. My dad is the only person remaining in my life that I feel continues to invade my day-to-day life with negative energy. There is a lot to this, but on a simplified level, he is the typical plugged-in, closed-minded mirror of the mass consciousness. While I am working to embrace uncertainty, my dad continues to try and push certainty onto the situations in my life (that involve him) so that he in turn can be certain of things in his own. This is extremely frustrating due to the fact that he is attempting to make plans around my living situation (I live in a house he owns), which in turn leaves me feeling rushed to make rash decisions. I'm anxiously awaiting the day that I am free of any obligation to my father, but until then, I'm stuck DREADING having to even speak with him (I simply can't stand him anymore). Can you provide any helpful insight or anything that may help me with this?