Powerful session! So many amazing ideas are covered in this recording:
The Guardians: Allow yourself to know you're part of the all, part of the one. Let yourself fully embody the part that you have decided to experience. The ascension path connects you to your body more deeply. The physical is the pathway to Homo spiritus.
The Visionaries: (YouTube video below) Profound description of "oneness." A review of service mentality: Are you reaching over the "big issue" in your life to tell someone else how they should be living?
Eloheim: Reveled in how powerful the Visionaries' message was. Reviewed and clarified the idea that "it can't be happening in your external world unless it's true in your internal world" using the example of the Rupert Murdoch news organization hacking into cell phone records. How to apply the "Go to the bathroom" tool when you find yourself in a conversation full of judgements. Reviewed the "10 things" tool with an example from the group about how well it is working. Eloheim closed their section with an AMAZING talk about aging parents, our "heart's desire" for a good mommy, how we can be a good mommy for ourselves, and how we can release mommy and daddy from the role that they were never able to fill.
The Girls: "Since you are always looking for growth, it is really easy to find places where you wish you were parented differently. Nurture yourself. What can you do in this moment to help you with the desire for a feeling of being nurtured?"
Fred: "We feel an embraced, supportive, loved, I see you, energy in the room."
The Warrior: Talked about his love for his wife Marianna and described her strength. Spoke about leadership, "True leaders know the truth of themselves."
Matriarch: "Energetically you all feel like you are within 'embracing distance.'" Summarized the meeting and expressed gratitude to the group.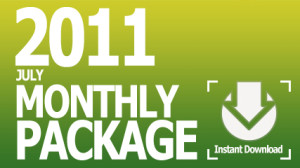 Audio from all five sessions held in July, 2011
On 7-12-2011 I was interviewed on the Every Day Connections program. This was a fun interview and one of the only interviews I've done where I didn't channel! We talked a lot about how I have applied Eloheim's teachings in my life. We discussed other spiritual concepts as well.