Our channeling sessions continue to ramp up and get more powerful each week. The session of July 20, 2011 included Fred saying, "This is the most important question we have ever asked you," and the Matriarch saying, "You were here the night it all changed." Wow!
The Guardians: Led us in an exercise to practice bringing our soul's perspective into our bodies. "Allow the awareness of your surroundings to be drawn into your physical body."
The Visionaries: (YouTube video below) Summarized their teachings. Laid the foundation for the rest of the meeting. "A fresh perspective on the physical."
Eloheim: The Council's focus at this time is to help you integrate your soul's perspective. Answered many questions from the group about the ways they are connecting to their soul's perspective. Follow up on the conversation from the previous meeting about aging parents.
The Girls: Clarified an idea that Eloheim had a hard time putting into words using car and gambling metaphors! (That doesn't happen every day) "We feel you on the edge of a big jump." Explained how The Council sees our energy and how they use what they see to help us.
Fred: "You are dancing on the edge of uncertainty and surprise. Look for places in your life where you are uncertain so that you can dance in them. Can you dance and delight in uncertainty and surprise? We have never asked you a more important question."
The Warrior: "Go back to, 'What is my current truth?' in the long journey of surprise. Seek the truth of the truth of you, it's a good companion."
Matriarch: "You were here on a night when everything changed. You can't turn back the tide of this energetic shift."
Download the audio recording and/or watch the video replay of this meeting:
86 minutes ~ $2.99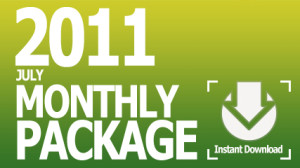 Audio from all five sessions held in July, 2011