Hello everyone,
January 5, 2011 started off with The Guardians doing silent energy work and the Visionaries jumping in to passionately speak about uncertainty. This meeting is FULL of examples of how we easily experience uncertainty in some situations (How does the car actually work? How does my body actually digest its' food?) yet become paralyzed in other situations (What does he think of me? What job should I take?)
When coping craps out, consciousness comes in. Turn on the engine of consciousness. – The Visionaries
I don't know what's going on here – YEAH!!!! You are uncertain all the time and this isn't something to be ashamed of. – The Visionaries
Eloheim tied the uncertainty/certainty idea into how we handle our relationship to safety.
[Being uncertain] is normal human stuff. If you are not resisting I don't know….you take away the tension. We've come to the meat of it – what do you do with uncertainty? – Eloheim
The Girls, wow, they are great!
If you desire certainty and control all the time, but you can't have it, then you can feel like a failure. A new relationship with uncertainty makes it easier to love yourself. – The Girls
The Warrior
MARRIED!!!!! Everyone agreed that they should pick up the story right where they left off the week before. It is the story of the wedding feast and making peace with the neighboring king through Cedric and the other stable boy getting into a fight! This week's story concluded Chapter 1 of their story.
Fred and the Matriarch finalized the meeting by adding their unique signatures.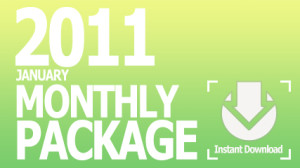 Audio from each of our five meetings held in January, 2011
Summary:
Guardians: (Silent energy work)
Visionaries: A deep discussion of uncertainty. Moving out of just coping with our fears and into finding comfort in uncertainty.
Eloheim: Told us that being uncertain is our nature, and when we become comfortable with our nature, we can be more in the moment. Questions and answers about uncertainty and practical usage in our lives.
The Girls: Because we can never attain certainty, striving for it leads us into being mean to ourselves. Whenever you want certainty, you're setting yourself up to fail. When we can find peace with uncertainty, we can find serenity. Peace with uncertainty is serenity.
Warrior: Continues his story of the wedding, using Cedric getting into a fight with a boy from the neighboring kingdom to help illustrate the points: When you tell your truth you help other people to be more sure about who you are and where you stand. When you're comfortable in uncertainty, you make it easier to be around you.
Fred: Talked about the joy of uncertainty, using a story comparing playing pool to creating the universe and the fun and creativity that can only be experienced in uncertainty.
Matriarch: Commented on The Girls' talk about setting ourselves up to fail when we look for certainty.