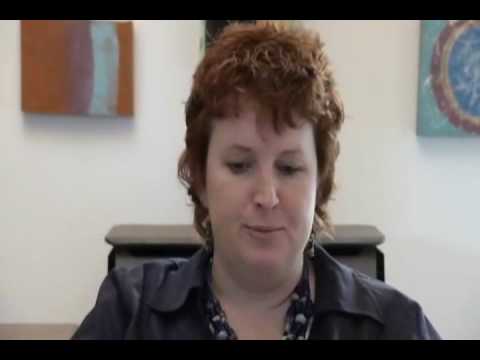 ELOHEIM: Energetics of June 2009 – Living from your Soul's perspective ~ 6-3-09
Hello everyone,
The Eloheim channeling of June 3, 2009 focused on the energies of June 2009. Eloheim has been telling us for some weeks now that June would be a powerful month of transformation.
This week they explained that the openings of June will allow us to start living from our Soul's perspective.
This video is a portion of their opening talk where they share some of the ways things will change as we start living from our Soul's perspective.
Everything becomes brand new because nothing has been experienced in this way. It is bit like saying you have run around this entire lifetime with a blindfold on. When you take off the blindfold everything is new.
Opening up to seeing things in a new way.
You have to continue to allow this transformed state presence in your system.
You are in a place where continuing in the habitual reactions….is just no longer as interesting as it used to be and it is certainly nowhere near as interesting as your Soul's perspective is.
It is your birthright to live in Grace, Ease, and Bliss.
6-3-09 85 minutes
The connection between us all and the repercussions of every action on the ALL. Gaining awareness of these effects from a soul's perspective.
All things seem brand new and fresh and alive!! Commit to the truth of YOU.
The only thing that's common between all people is the need to breath. No amount of proof can change this. If their perception of reality doesn't embrace an idea, it cannot be true for them, it will be false and they will block out any proof offered.
When you are asking for insight-you are not asking to think-you are asking for something new. A new way to BE, not what can I DO, but a new way to BE.
TOOL-CONNECT TO YOUR GUIDES
Connecting to your guides BEFORE you NEED them is advised.

Recommended Reading: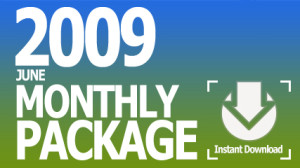 Audio recordings of the four meetings held in June 2009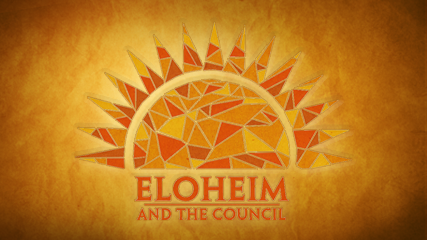 ELOHEIM: Abundance defined
Abundance of money is not the only,
or even the most important, way to measure what abundance is.
Abundance is the air that you can breathe,
it's the nature you can see,
and it's the opportunity to experience the expanded state of your
soul.
It's not the limited poor mind.
It's the expanded rich soul that's offering you insight.
That's the true state of abundance..
Eloheim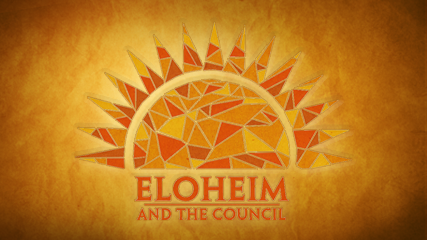 ELOHEIM: A Big 'AHA' from Veronica
I am often asked if I remember what I channel. The answer is, sort of.
When the channeling is happening a variety of things occur. Sometimes I feel very present in my body, sometimes I feel like I am sitting in one of the chairs in the circle listening along with everyone else, sometimes I realize that my mouth is moving and sound is coming out but I wasn't aware of it for a period of time, sometimes I can't recall how they began a sentence when they get to the end of it.
It is always different and often odd and completely wonderful all at the same time.
Lately, it is becoming increasingly clear that I don't remember very much of the actual language of the channeling. I remember the energetics, I can say, WOW, the beginning of the meeting last week was incredible but, I don't recall what was actually said.
As we are working on two books right now, the transcribers send me quotes and paragraphs pretty regularly. This is a huge wake up for me. I find myself saying, 'WHOA that is cool' all the time!
Of everything I have been sent so far, this is the one that really gave me the big AHA. I have been channeling Eloheim weekly for almost seven years now. This quote puts many of their teachings into context. It shows how they have been taking us step by step as we move along the path of Ascension.
This quote came out of a private session, so even the folks that attend the weekly meeting haven't seen it.
Living from the soul's perspective, of course, is only achievable by being in the moment.

And being in the moment is really only achievable by not having baggage with you in the moment.

And not having baggage in the moment is only achievable by becoming conscious of your baggage.

And becoming conscious of what's going on in the moment is only possible if you're willing to break habits.

And breaking habits is only possible if you're willing to confront the biology that says, "Change is too scary."

And confronting the biology is only possible if you have courage.

So it starts with the courage to say, "Life can be different".

And once you have the courage to say, "Life can be different",

then you confront the biology

and then you become conscious

and then you start seeing where your baggage is

and then you release your baggage,

then you are in the moment,

and because by then your vibration is so high,

the moment allows you access to your soul,

to the Akashic Records, and to a completely different way of living

which is being in the body but living from your soul's perspective.
~ Eloheim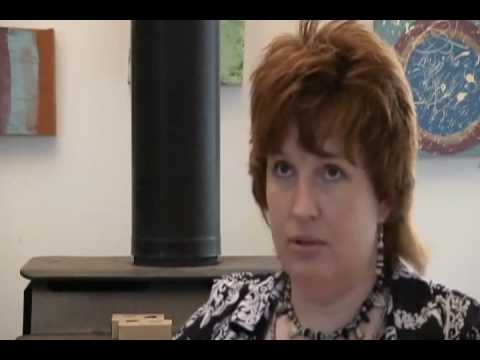 ELOHEIM: You're Already READY! ~ 5-20-09
You, as a Soul, already have it all clear. You already have clarity.

You [as the personality] are ready for a collaborative experience [with your Soul].
It's been 'Earth school' and you have been learning. And, you know what you've learned? You've learned that there is nothing here but you being and you've learned to open up to the idea that a new way of being is your birthright. So it's time to get out of the classroom and get out on the playground.
5-20-09
Eloheim says it feels like the crest of a wave tonight, embodying all that has been learned.
-Its really time to let go of the morbid curiosity.
-Its time to BE here, BE ready, observe, and realize the playground of the experience; no longer school.
-Take off the costume of fear, habit, and biology to really BE the expression of your soul in physical form.
DEFINE LOVE:
-Romantic Love: My body and your body are yummy.
-Parental Love: Its hard to see my life without you in it.
LOVE AS A UNIVERSAL FORCE:
-It's the binding agent. It is the nervous system of God, In the end it is knowing that there is a plan, a purpose, guides, sense. It is the atunement of the parts to the whole so that reactions happen.
-Detectable Input: information from your guides. Eventually from your soul; the soul needs a high vibrational body to interact with; guides are more go betweens.
-Why would life be easier living somewhere else? (One of the group is moving).
-some people learn by recognizing habitual patterns.
-others learn by making big changes.
-Why are we all so tired? Rest; pay attention. You're not only on the bus of ascension, you are the bus. Slow it down or sleep more in order to keep up. The point is the bliss, balance, and grace of the process.
-Ask for support, but not to go back to what you once knew.
-Transform your habits become more conscious raise vibration make room for soul.
-Avoid planning ahead and anticipating an outcome-allow it to come and be what it is.
-As shifts of awareness happen, avoid fear, avoid thinking. Ask for help to flow into the shifting.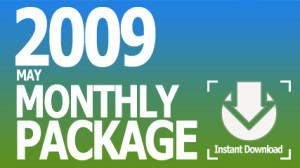 Audio recordings of the four meetings held in May 2009.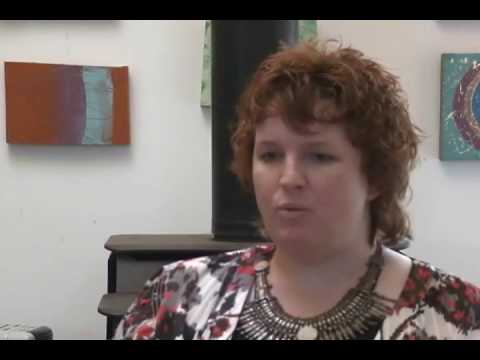 ELOHEIM: Where We Are Now ~ 5-13-09
Hello everyone,
The Eloheim channeling of May 13, 2009 was one of the, 'clearing up loose ends' type of meetings. Sometimes we have meetings where they introduce new topics, sometimes we have meetings where the entire time is one long conversation about a specific subject, and sometimes we have meetings where they just seem to address all sorts of things. The most recent meeting was one of the latter.
The video is from the beginning of the meeting. Just before this clip, Eloheim was talking about my reaction to the recent Tobias message about Tobias coming back into the body. If you haven't seen it yet, I highly recommend it. I found it really powerful to read about Tobias' experiences. It made me feel better about the challenges I experience in the ascension process!
Here is a link to the Tobias website. They call their meetings Shouds. Shoud 10 is the one I am referring to.
The last two weeks have found me having a strong physical reaction to the channelings. This has happened in the past so I know it was pass, but WOW Thursday's have been intense. Mostly me lying flat on the couch!
You want your life to be different but what you are really saying is, "I just want this to go away." Nothing just goes away. It doesn't work that way. It either goes away but it gets put in the queue to come up again or you stay in it until you transform it.

What you are IN you're IN to transform! What you are IN you're IN to experience.

The desire to "make it go away" is a coping mechanism for the challenges that a conscious life presents.

When you want something to 'just go away' that is the big red alert that habit is attempting to run the show.

What are you rushing, what are you trying to avoid, and what do you want to skip?

The thing you are trying to skip feels impossible, but it is just showing you new possibilities. It is seeing it from a new perspective.

What is it that I can embrace right now to have this situation be more deeply informing my journey?

What crayon is best (for my highest growth) right now?
5-13-09 95 minutes
Tobias is coming into body to experience the ascension
–What you are in, you're in to transform- You are training for a marathon; rest, take care of your body
-Core Emotion work- You are not alone- people can help you to relate to situations-You must decide for yourself to do it.
SOME SAMPLE CORE EMOTIONS:
-I heal myself that others can be stronger
-I am connected to safety
-Over languaging
-I am developing trust
-Fear of not feeling plugged in
-Fear of new experiences
-Feels safe in group environments
-Hopeful/hopeless find balance
-Fear of being alone
The healed version of these core emotion statements uses different words.
-Transformation is about using a different part of your brain.
-Connect to your body
-Read energetic billboards of others
-Stay in your own vibrational state-avoid going to their level-build a bridge
-You can ask for help, but be clear about what you want help with-not general statement.
-DETECTABLE INPUT-Your soul will communicate with you-pay attention.
-open to the paradigm to see the crayons being offered.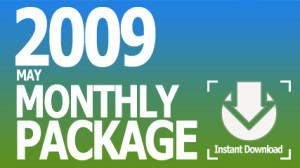 Audio recordings of the four meetings held in May 2009.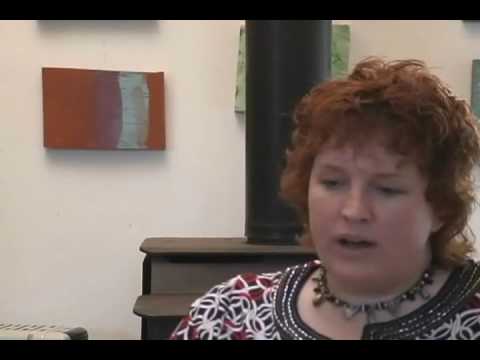 ELOHEIM: Go or No Go – Energies of May 2009 – 5-6-09
Hello everyone,
The May 6, 2009 channeling meeting found Eloheim FIRED UP. I was a bit hoarse after the meeting and that is always a sign that they had a lot to say. Whew! The energetics of May 2009 are Go or No Go. We are really at a point of choice.
Here are quotes from the clip:
I have learned all I need to learn about living this way and I am ready for a new way of living to be the way I live. That means that each time an opportunity comes up you are more emphatically choosing the new paradigm and more emphatically releasing the habitual response.
You are making a boundary with yourself!
Habit is not who I am!
When habit gets to tell you who you are, the scenery doesn't change!
5-6-09 107 minutes
Open up to the Possibilities of the Moment
You are early adapters to the shifting consciousness
The GO NO GO time-similar to rocket taking off are things a go or a no-go?
Each and every experience is considered a success
TOOL -Answer the question you wish they would have asked.
-someone asks you a deflating question-answer them with the answer to the question you wish they would have asked you instead.
-Healing your core emotion gets you what your un-healed core emotion kept from you.
-I am open to new possibilities.
-Cosmos energetics all around intensifying like a pressure cooker.
-Ask the cosmos to give you back the awe of this experience.
-Eloheim discusses the time variances that the group has been going through.
-Ask for more crayons in order to realize the expansiveness of each moment-Savor the moments no such thing as a mundane moment. Part of Living in Bliss is realizing that every moment is the Golden Ticket. You may be standing in line, but that just means that you are about to get on a ride!!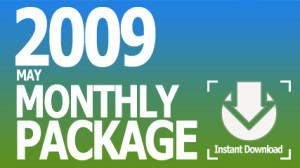 Audio recordings of the four meetings held in May 2009.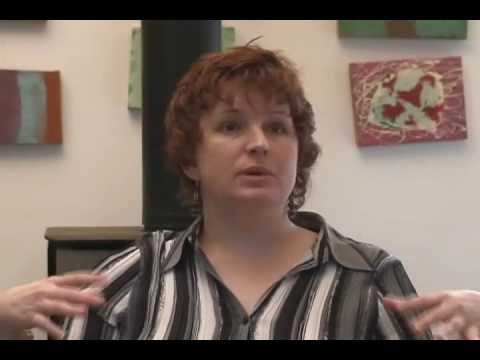 ELOHEIM: Use all the crayons in the box! ~ 4-29-09
Hello everyone,
Now that the Expo has passed, I figured I better get last week's meeting up before we hold this week's meeting! The video is about 10 minutes from the beginning of the session. In it,Eloheim relanguages their teachings on superhero powers and talks about how we are bringing the 2012 energetic into today. Here are some quotes from the clip:
If you are trying to put three years of transformation into today, you have to be open to things being different quickly and largely.

As you look for personal transformation of the magnitude you are desiring…it requires that you open to transformation in an equally large fashion.

We don't mean that your life is radically different, but we mean that your willingness to experience a transformed state must become radically different.
Later in the clip:
I am open to my Soul showing me every crayon I have access to in this moment.

Using those new crayons brings up more to be processed. They are not just free passes to skip over what you're here to learn, they're here to assist you in what you came here to learn and grow from.

Your superhero power is your companion on the journey, not your [way of] skipping the journey. You are here for the journey!
In the clip Eloheim uses the word grok, if you are not familiar with this term here is the Wikipedia entry.
4-29-09 108 minutes
Summary:
Un-healed core emotions
-The point of this exercise is to know that when you are living from your healed core emotion, your outside world changes.
-Change is going to come with the change (unhealed to healed) and it could be huge.
-What crayons can I color with now.
-Get perspective-this is just one life/day/week-take a deep breath
-BLUE BUBBLE TOOL
-This is ENERGETIC WORK-it's like running uphill. Transformational Stress.
-Open up to changes stick with it there is no failure!!
-Eloheim talks about staying focused so that the group does not need to re-group each time
-Do your homework!! You can't fail. Stick with it.
-Language your un-healed core emotion.
-How does your Super-Hero desire apply?
-Neutral observation is shutting off the brain so that new information can come.
-If you buy new clothes and love them and then put on the old clothes again, why wonder why you feel different?
-You can't have change without change.
-You are taking your body with you into Homo-spiritus. You've got to connect with your body.
-Our least favorite word is Hoarding. When you sense things that don't fit; own that. Also, I'm looking forward to it is energetically deflating takes you out of the moment. Pay attention to when things like that happen and make changes.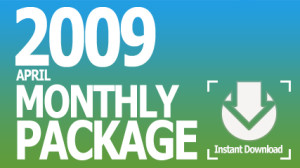 Audio recordings of the five meetings held in April 2009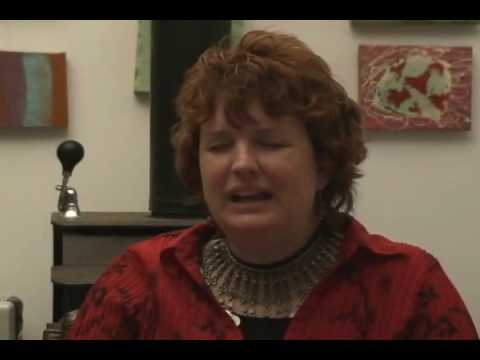 ELOHEIM: Shovel or Ladder? ~ 4-22-09
The Eloheim channeling meeting of 4-22-09 covered many subjects. This 10 minute clip is from the middle of the meeting. In it, Eloheim talks about setting boundaries, asks if you're giving yourself the "energetic bends" by vacillating between low and high vibrational states, and introduces a new concept: Are you choosing the shovel or the ladder?
Yes, the choice for consciousness is challenging, we will never discount that, but habitual response is a pit of pain that you can't get out of through any other means we have seen.

So we will give you a shovel or a ladder. It is your choice.
Ask yourself, "Do I have my hand on the ladder or my hand on the shovel?" Am I going to dig myself in deeper out of fear, guilt, lack, victim hood or am I going to put my hand on the ladder and say, "Something has to change!"
Am I going to keep climbing the ladder even when my 'pit partners' say, "What are you doing, where are you going, who do you think you are, are you getting too big for your britches?"
4-22-09 95 minutes
-Infusing Transformation. You are an inspiration to those not in body. Gracefully navigating the waters of life.
-You are role models for this transformation – role models without responsibility
-FORGIVENESS-
-Without judgment, there is nothing to forgive.
-There is no right-wrong, bad-good; neutral observation with boundaries
-Pointing a finger at someone else actually points 3 back at yourself
-The habit is: this happened to me – Victim
-The reality is: this is happening for me what can this teach me?
-Boundaries without consequences are just hot air.
-Ladders vs. shovels – Both are work but which one gets you where you want to be?
TOOL – In the moment, ask yourself, am I picking up a shovel or climbing a rung on the ladder, conscious journey, awareness in the moment of the moment.
You are not allowed to be mean to yourself!!! ? It's like hitting yourself with a hammer; energetically same damage as if you smacked your physical self with a hammer.
-Each moment is a gift disguised
Put bows on every moment and see the gift – unwrap the package and get to the gift inside each moment's happenings
-Matching energy with situations – aware of consciousness level about situations can change the situation regardless
-SUPER-HERO POWERS continues
-Eloheim discusses Native American energies
-What's the thing that you want to see different in your life – if we flipped a switch, what would you notice most that was different?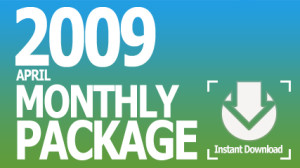 Audio recordings of the five meetings held in April 2009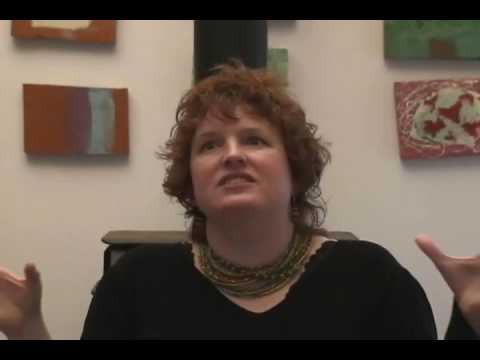 ELOHEIM: Change is coming, what change do you want in your life? ~ 4-15-09
The Eloheim Channeling meeting held April 15, 2009 was a continuation of the meeting held on April 8th.
This clip is from the beginning of the meeting. Eloheim summarizes the reason for them asking, "What is your superhero power?"
As we move into Homo Spiritus, things will change. As Eloheim has told us many times,
You can't have change without change.
Part of the coming change is the experience of new 'abilities'. Eloheim has dubbed these superhero powers. They explained:
You are putting all this transformational energy into being human.

The result of this transformational journey is that things start to be different in your life.

The invitation we extended last week was, "What do you want to have change?" The way we phrased that is, "What do you want your superhero power to be?" Because a different way of experiencing the human form (ie: flying, breathing under water, extra strong, etc) is what you have referred to as 'being superhero' in the past.

We could have come up some much more serious way of describing this, but why would we have done that?

We wanted it to be fun!
The focus is to open us up to 'coloring with more crayons' and changing our paradigm to include things that we have never experienced before.
The entire meeting is Eloheim talking with different group members about the superhero power that they were attracted to. The process is fascinating. It becomes really clear that the superhero power you are attracted to has what Eloheim has dubbed, 'the pit' attached to it.
Two examples which came up (These are summaries, Eloheim is far more detailed and explains them at length in the full meeting):
Superhero power – invisibility. Why choose invisibility? So that I don't have to deal with other people. "The Pit" – trying to use invisibility as a coping mechanism for the challenges you feel in being human. Becoming conscious of 'the pit' and healing what it reveals removes the barriers between you and the actual experience of the superhero power.
Superhero power – teleportation. Why choose teleportation? So that I can easily travel around. "The Pit" – how does your family react to this new ability? Do you keep it a secret? If not, what if your kids start telling their friends? It is important to be conscious of the environment in which your superhero power operates. Are you choosing teleportation as a coping mechanism so you can 'get away from it all?'
Personally, I have gone through about 12 superhero powers in this process and still haven't settled on one that doesn't feel like it is primarily a coping mechanism! The process is VERY revealing about things I want to avoid or areas that I am still healing. It also shows how far I have come in certain parts of my life as I know that the answer to the question, "why do you want that superhero power?" has evolved considerably.
Remember, superhero powers:
Feel fun
The description makes a good t-shirt
Are something you have never experienced before and that you may have never heard of anyone experiencing before.
Be cautious that you are not choosing a superhero power that is actually a description of your naturally high vibrational state (perfect health, unconditionally loving, abundant, healed core emotion, etc.)
Superhero powers are something 'out of the box' and brand new!
I noticed a typo in the title of the You Tube video. I decided to leave it there! It takes about an hour to fix it and I am not inclined to spend that hour in that way. Having spent YEARS as a perfectionist I am happy to say I can leave it there and it won't even bug me.
4-15-09 93 minutes
Summary:
What do you want changed?
What are you afraid of that your powers might solve?
Super-Hero Power Guidelines:
-1) It's Fun
-2) It sounds good on a t-shirt
-3) You haven't done it before
Phase Two of Super-Hero Powers: The Fears—The Shadow Side of the Desire-Take a deep breathe about all of this – you go in the pit, you work your way out. No big deal. Take a break. It's all just helping you to sort out the un-healed parts.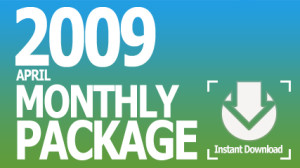 Audio recordings of the five meetings held in April 2009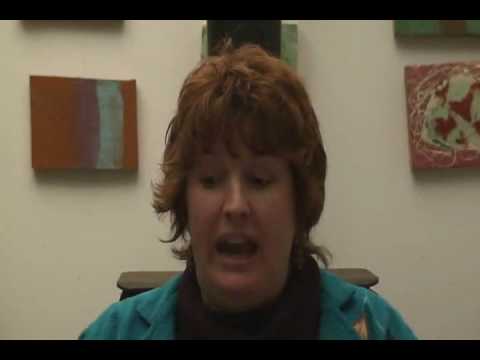 ELOHEIM: Superhero Powers, What's Yours? 4-8-09
I suspect that we will remember the meeting of 4-8-09 for some time to come. As I write this the following morning, I can still feel the meeting unfolding and the energetic expanding.
Two days before the meeting, Eloheim asked me to send an email to the group asking them to prepare. Here is a portion of that email:
They have made it clear that we need to bring 'all of our tools' Wednesday night.

If this email message brings up:
Fear
Unhealed Core emotion
A desire for certainty
Disaster thinking
Bringing the past or the future into this moment
Habitual response
or any of the other things they have been teaching us to transform,

then, deal with it (using your tools) before Wednesday. Ask each other for help if you need to. I would suggest that speculation (although tempting) is not helpful in this situation.

They asked me to email so folks would have a chance to shift any stuff that comes up before hand rather than during the meeting. They want to hit the ground running. They are asking for as much consciousness as we can bring. They aren't fooling around on this.
Eloheim has taught for some time that we are moving from homo sapiens to homo spiritus. They have also taught that "you can't have change without change."
During this meeting, they started teaching us what it is that actually changes during this process of personal transformation.
They did this by asking us:
1. If you had a superhero power, what would your superhero power be? What brand new thing to you want in your life?

2. Why? The why is going to get us where we are going. Let's call this equivalent to your second level core emotion process. This is as important as your core emotion was when we did core emotions.

3. Now that you have looked at why, answer the first question again as it is very likely you found in your superhero power choice: fear, unhealed core emotion, pattern of trying to cope with life, a desire to change your life in an unconscious manner, etc. Now that you have looked at why, what is your revised superhero power?

There is a shadow side to what you decided your superhero power should be and we want to know that you know what it is! As you start having these new experiences you want to make sure that you are investing in the new experiences that actually further your conscious journey and don't instead fuel habit.

The temptation is to take a superhero power that will help you keep coping rather than increase consciousness. Because all of your life everything you have been able to do has been a coping mechanism for things you haven't been able to do.

3. What do you think your superhero power fixes in your life? What problems do you have in your life that it would fix?

4. What do you think is the current block to getting this power?
Some people in the group chose states of being (ie: unconditionally loving) as their superhero power. Eloheim sent them back to the drawing board for a more 'selfish' choice and explained:
1. Superhero powers feel fun
2. It is something you are not currently experiencing. It is something you have not ever had. It is not just your healed way of being in the world. STRETCH! It is something new! It is a new crayon in your box!
3. The description of it makes a good t-shirt (this is Eloheim after all)

All of these things may feel 'pie in the sky', they feel 'pie in the sky' because there is unhealed energy between you and it.
The meeting includes the group offering their choices and Eloheim discussing them. It was quite powerful! Here is a portion of the meeting toward the end.
4-8-09 – 110 minutes
Summary:
– SUPER-HERO POWERS
–If you could have a Super-Hero Power what would it be?
–Why?
–What does this tell you about your core emotion? Or
–What is the shadow side of this power?
–What is your revised Super-Hero Power based on this observation?
–What thrills you about having this power?
–How might this separate you from your spiritual journey?
–What is everyone else going to think of you when you are so different?
–What is this teaching me?— Where am I not trying to see the possible color crayons?
–Time to get specific about what different looks like.
–Why are you afraid of coloring with all of your crayons?
–Coping Mechanism – Body protects the survivability.
–Eloheim discusses the Portal that opened last week during the meeting's discussion.
–Check your fears at the door – Stay in the moment and own your stuff.
–Understanding is over-rated – unnecessary to understand how the rest of the Earth will adapt to Homo spiritus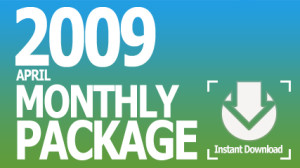 Audio recordings of the five meetings held in April 2009